Who would have thought that Paris famous cabaret has Swedish antecedents with the solo-dancer Joachim Staaf whose daughter, Shauna, has followed in his footsteps?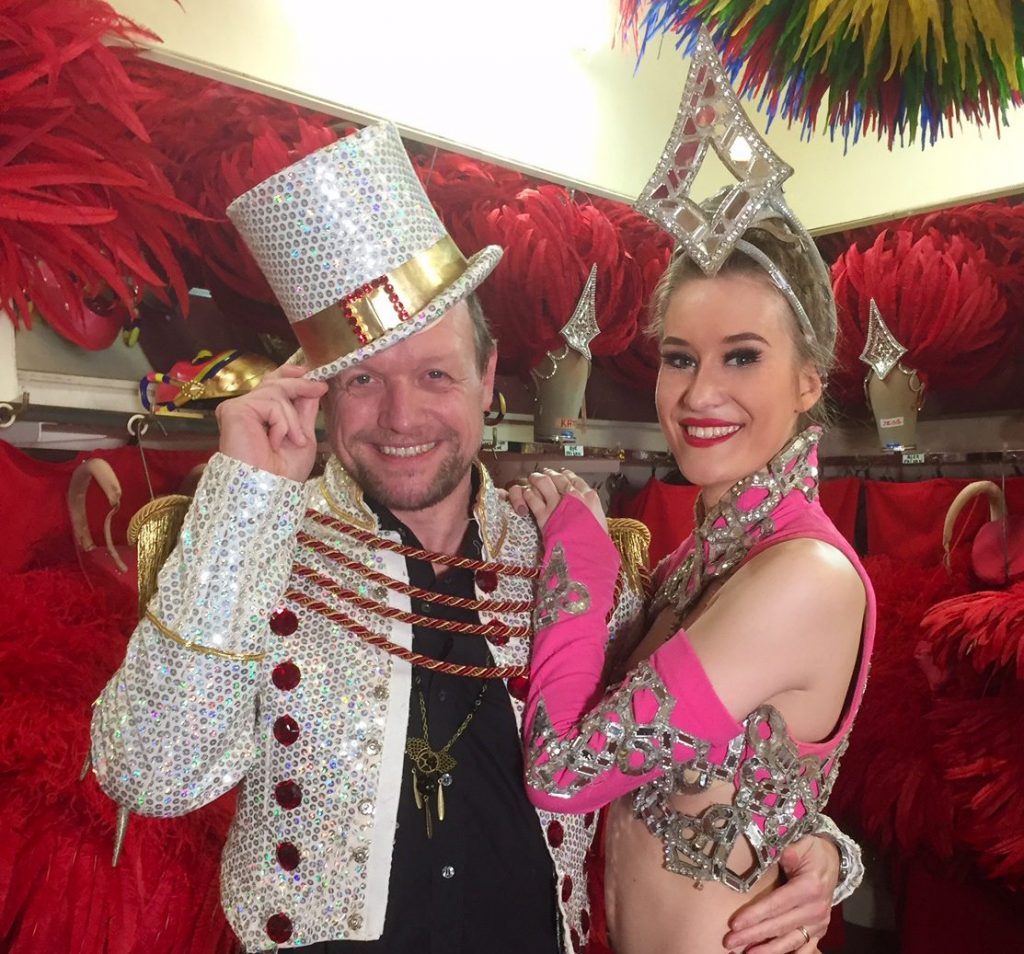 Joachim and Shauna et Moulin Rouge
Paris can be compared to several villages reunited into a buzzing capital, each area with its own charm and history. As soon as I emerged from the subway in this "sinful" arrondissement – as it's called here – I was confronted with a mixture of sex-shops, cheap stores and artists' hangouts. However the Moulin Rouge – the Red Mill – lit up the entire zone.
Moulin Rouge and its history:
This "Dance and women palace" as its former owner used to call Moulin Rouge when the cabaret was created in 1889, soon became the city's talk – thanks to its elegance and incredible dance shows. That same year, both the Eiffel tower as well as the large international fair – Exposition Universelle – were inaugurated.
The painter, Toulouse-Lautrec, soon became one of the cabaret's faithful guests. His paintings of one of the dancers, La Goulue, are now famous and his posters still decorate its walls. However it was especially French Cancan – still on the repertoire – that drew the public with its daring and explosive dance where the dancers showed both their legs and underwear!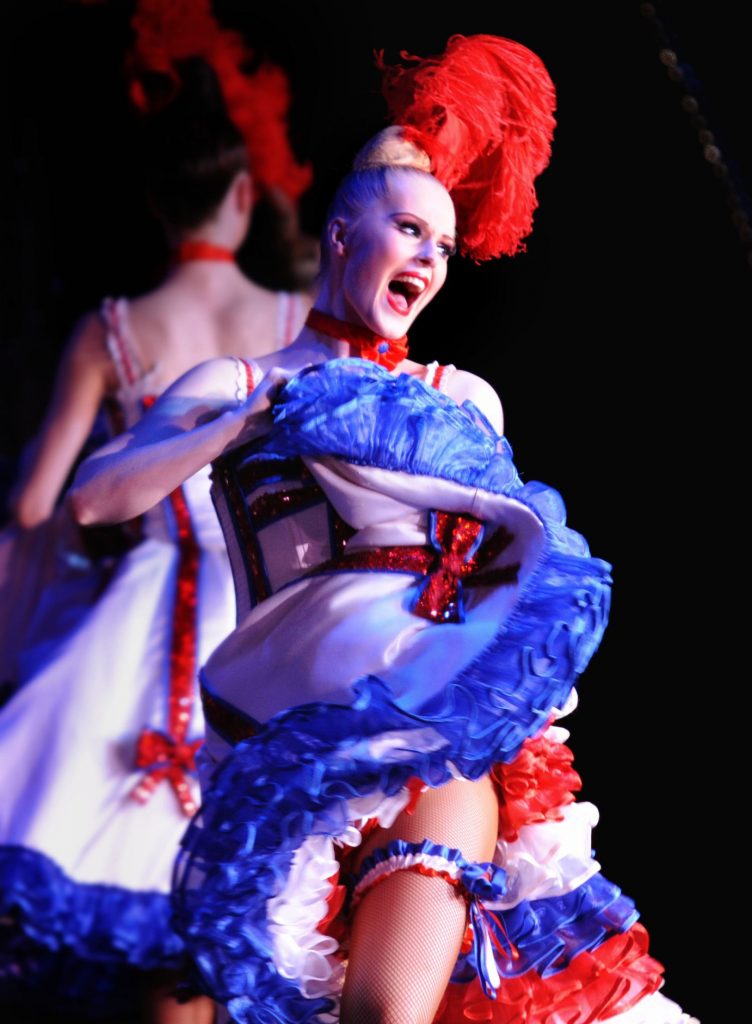 French Cancan
Féerie:
A tall, young Swedish girl, Shauna, met me at the door with a broad smile. She's the latest recruit of the Doriss Girls composed of sixty international dancers. Together with another forty dancers, both male and female, they perform Féerie twice each evening in a packed room, dressed in colourful clothes with feathers and glitter in a unique décor and to joyful music.
We sat down in a small room full of costumes – of which each dancer has between ten and twelve especially made for them. "I love the opening scene most!" Shauna told me. "French Cancan is fun but exhausting!" She knows what she's talking about because during her upbringing she used to chase around the corridors while her parents were dancing. Her father, Joachim, arrived to Moulin Rouge as a solo-dancer in 1988 for the cabaret's one hundred year jubilee.
After a few years at the Stockholm Ballet Academy, he met the American choreographer Bill Goodson who became his mentor in Los Angeles when he was there practicing. "It was thanks to him that I came to Paris and Moulin Rouge", he confessed. As the only Swedish first dancer, the role for the new millennium show, Féerie, was customised for him. He also met his French wife, Sandrine, there and in 1998, Shauna was born.
However, Joachim's interest for theatre, acting and film eventually took him away from the cabaret and back to Stockholm in 2008. That was not to count on Shauna who had been born with dance in her legs and a dream in her mind: to dance at Moulin Rouge. She finally got an audition there, after several years of hard training in Stockholm, and the rest is history. "She's at home here", her father admitted. After having witnessed her large smile and fantastic performance, I tend to agree with him.
Let the show begin!
We made our way out through the corridors filled with half-naked dancers, stretching and training among the colourful costumes to the large saloon. The red-decorated room was full of an expectant, champagne-drinking crowd.
Finally the sparkling show started with an explosion of the most extraordinary dancers, clowns, ponies and even an aquarium filled with pythons in which a dancer dived! The choreography varied from elaborate acrobatics to dances with bare breasts. The tempo was high and the excitement total. No dance show resembled another and surprised each time. I do understand why this seventeen old revue is still so popular!
Its more than a show and dance though. The cabaret hires hundreds artisans: from feather- and dressmakers to shoemakers and decorators. It's among others (together with the fashion houses) these ancient cabarets that contributes to France's upkeep of its traditional artisans, many of whom have been eradicated in other parts of the word because of mass-industrialism. May the show go on!
Anne Edelstam, Paris
Pictures by Moulin Rouge.