France and Japan celebrate their 160's jubilee of diplomatic relations through several programs, shows and exhibitions this year. One of the most magnificent being the one with the painter Jakuchū at Petit Palais, in Paris.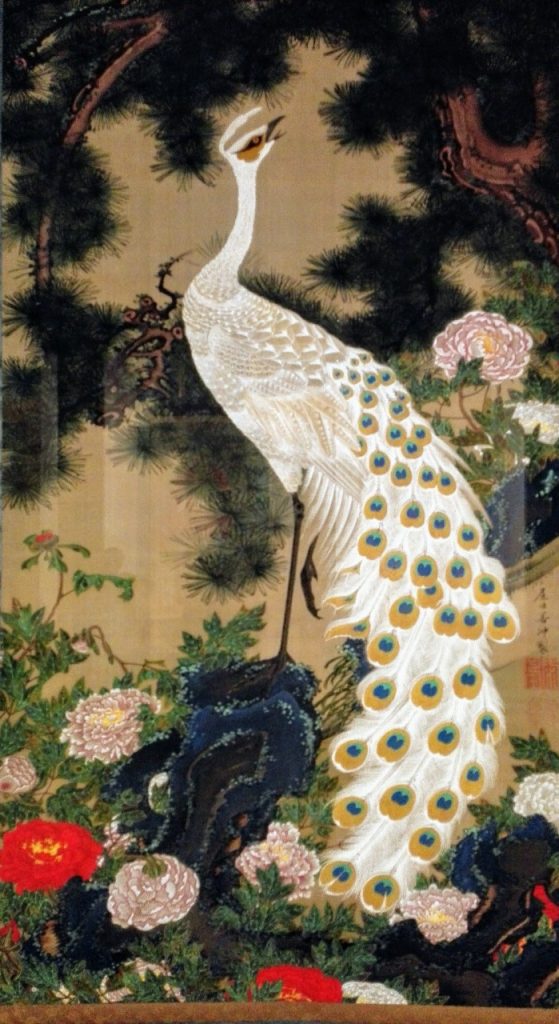 Itō Jakuchū (1716-1800) is more or less unknown to the European public despite being one of Japan's absolute masters. He started to paint at a young age but then had to work in his father's grocery store until the age of 40 when his little brother took over and he could entirely devote his time to art. As a believing Buddhist, he looked for the essence in each creature – whether it was flora or fauna: "I can only start painting when I've fully understood the soul of the subject." He had his own style, followed no fashion, just his skill and drive. A true artist.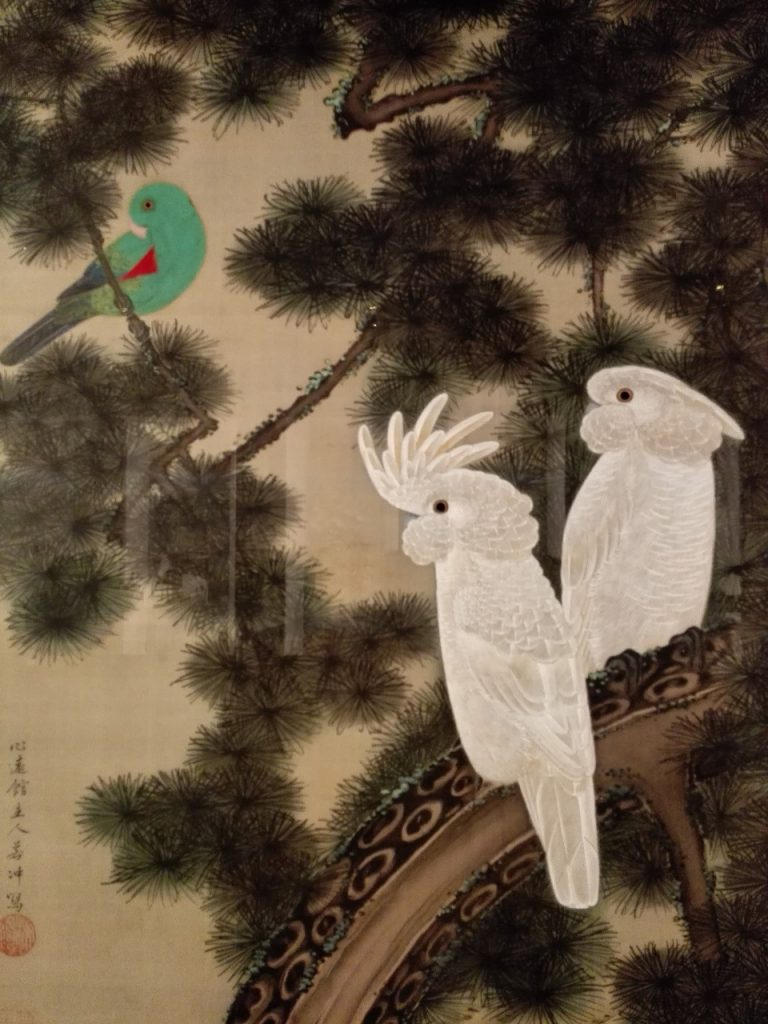 To enter this mildly illuminated room with Jakuchū's well-presented thirty silk-scrolls (called Dõshuku sai-e or Living creatures' colourful world) felt like entering Eden's garden with its strolling animals and flourishing flowers.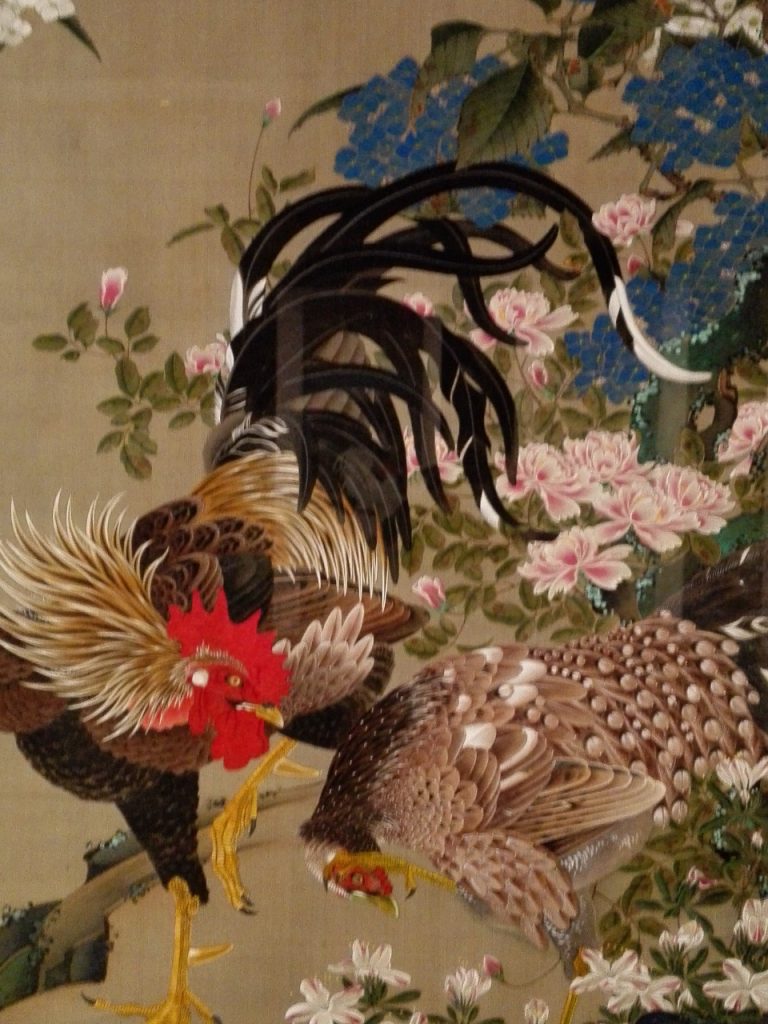 I felt like caressing the animals, listening to the birds singing, smelling the flowers' fragrances… At first sight, I was taken aback by the beauty and precision of the brush-strokes but after the second round in the room and a more intensive lookout for details, I discovered the artist's sense of humour. The rooster looking between his legs at a hen with a claw on her head, the tiny frogs with tadpoles swimming around, the squid's enormous eyes with a baby squid hanging on to one of his tentacles.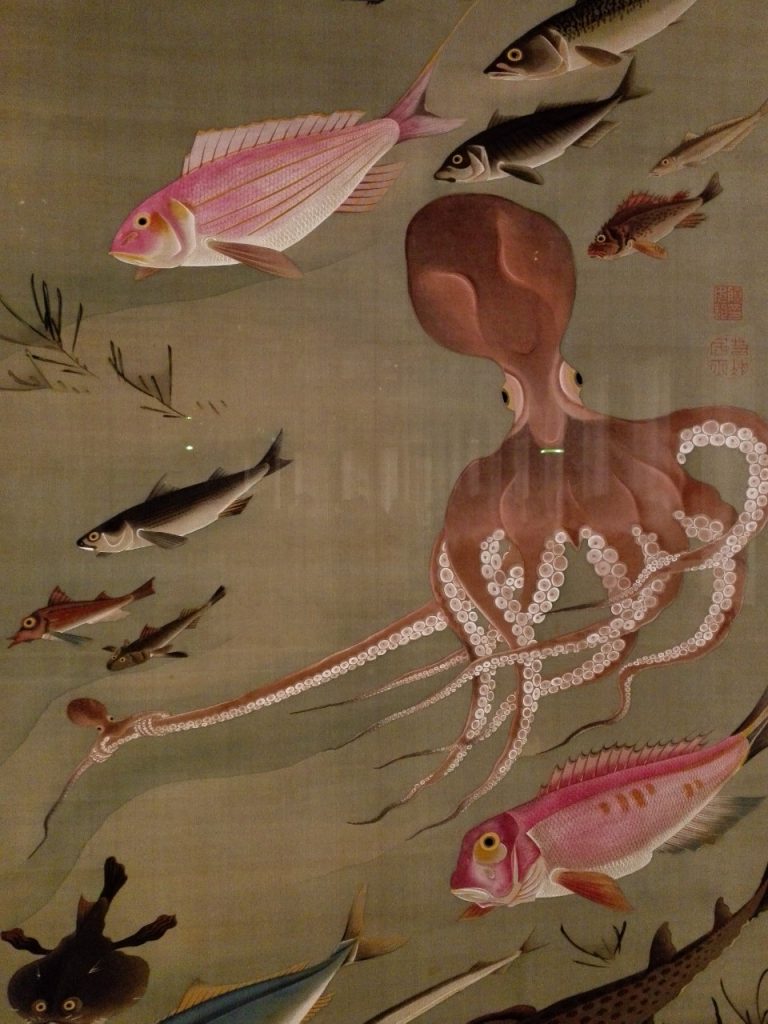 The flowers don't only represent Japan's flora but also refer to mythological places where they ornate "immortal creatures' gardens". During the Edo-period (1603-1867) in Japan, they based their medicinal treatments on traditional herbs, so it's not only beauty and mythology these scrolls depict, but also ancient traditions.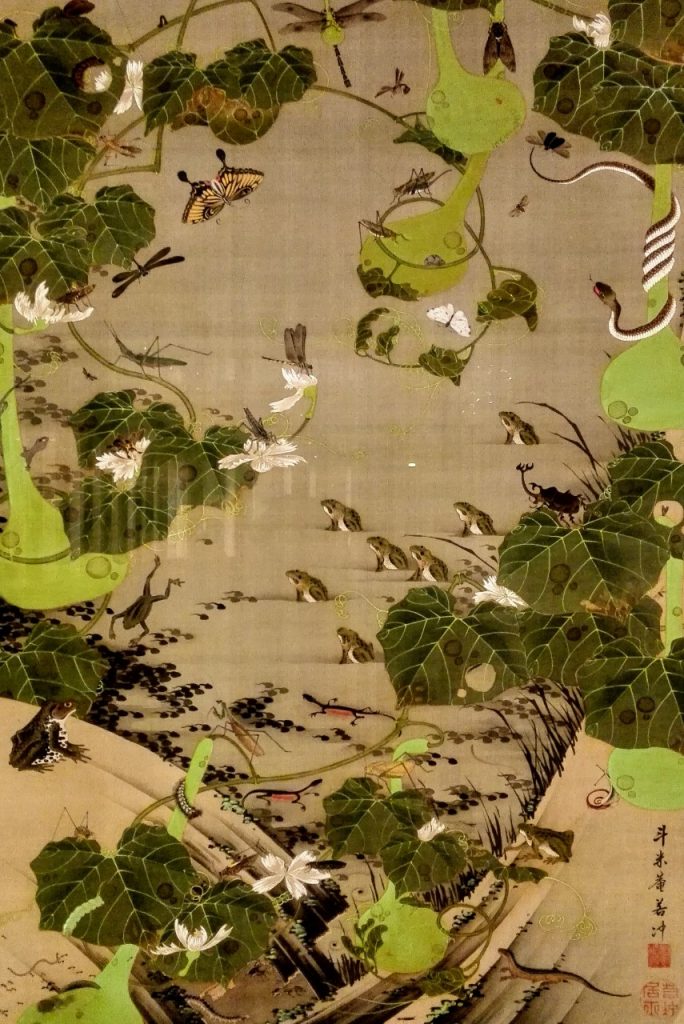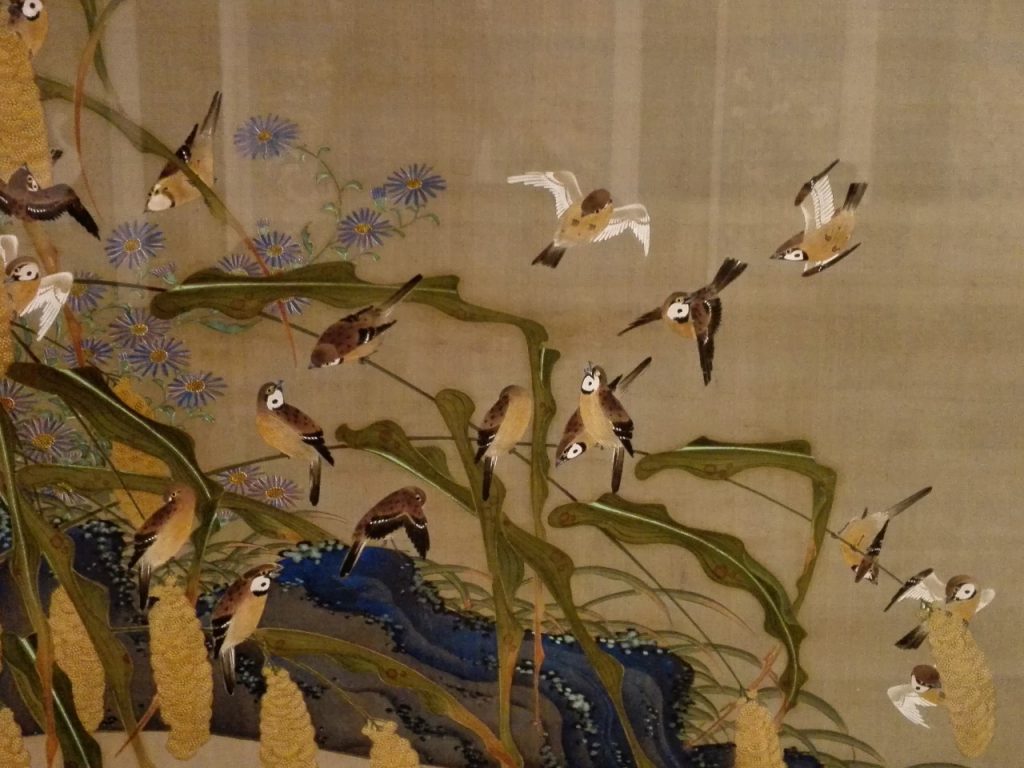 Time passes, cultures and religions come and go but fundamentally we're all pretty unchanged in our deficient and frail humanity. Jakuchū manages perfectly to depict that through his works, which come alive with humour, depth and colours, as if they were contemporary pieces. In these times of utter polarization, it's important to be reminded of our similarities in all our magnificent differences.
Anne Edelstam, Paris