Jenny Nyström's children illustrations are an integral part of the Swedish children books' ideal. She's famous worldwide even if foreigners aren't familiar with her name. In Stockholm there is currently an interesting exhibition that shows the great woman that she was.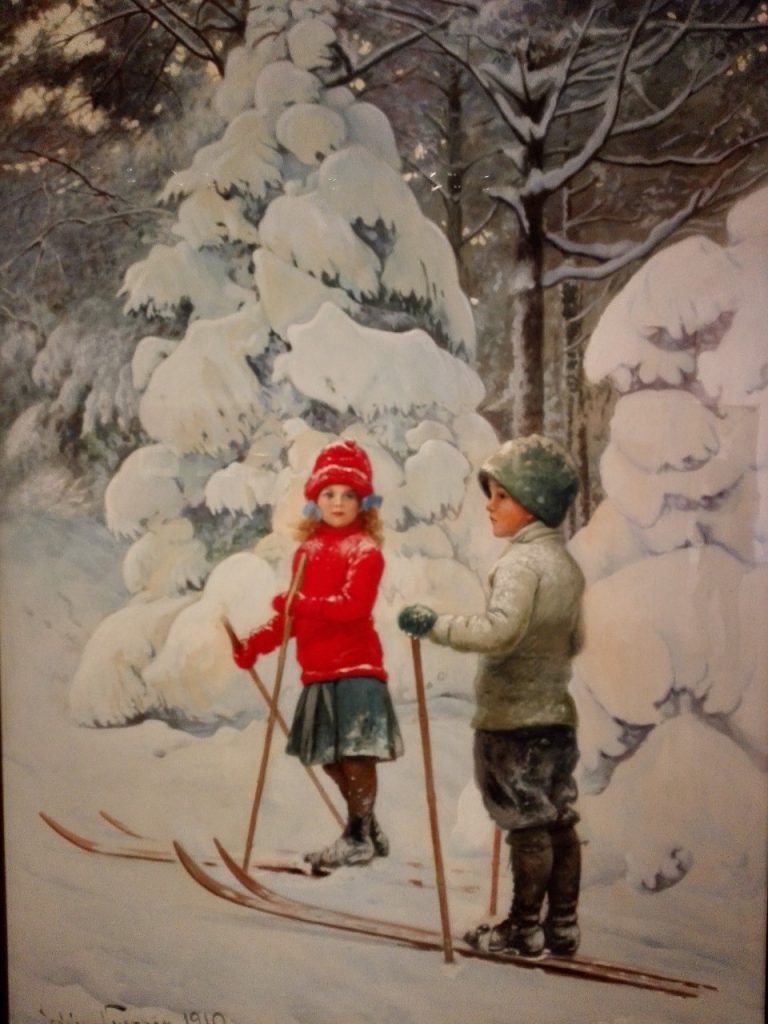 Our so popular illustrator (1854-1946) was especially a gifted artist which artworks never really had any chance to bloom. Dire life conditions led her to work as an illustrator and for publicity rather than as a painter. Once she married and got a child, she had to continue as the family provider. Otherwise she might very well have competed with the time's major male artists. I discovered some of her oil paintings in this exhibition at Sven-Harrys, in the center of Stockholm. Her enormous self-portrait was painted during her Parisian years, 1882-86. Jenny stands proudly, with a straight back, seemingly sure of herself, eyeing the viewer with a steady look. A woman who knew her value and her gifts; whose life led her to a different journey than most of her contemporaries.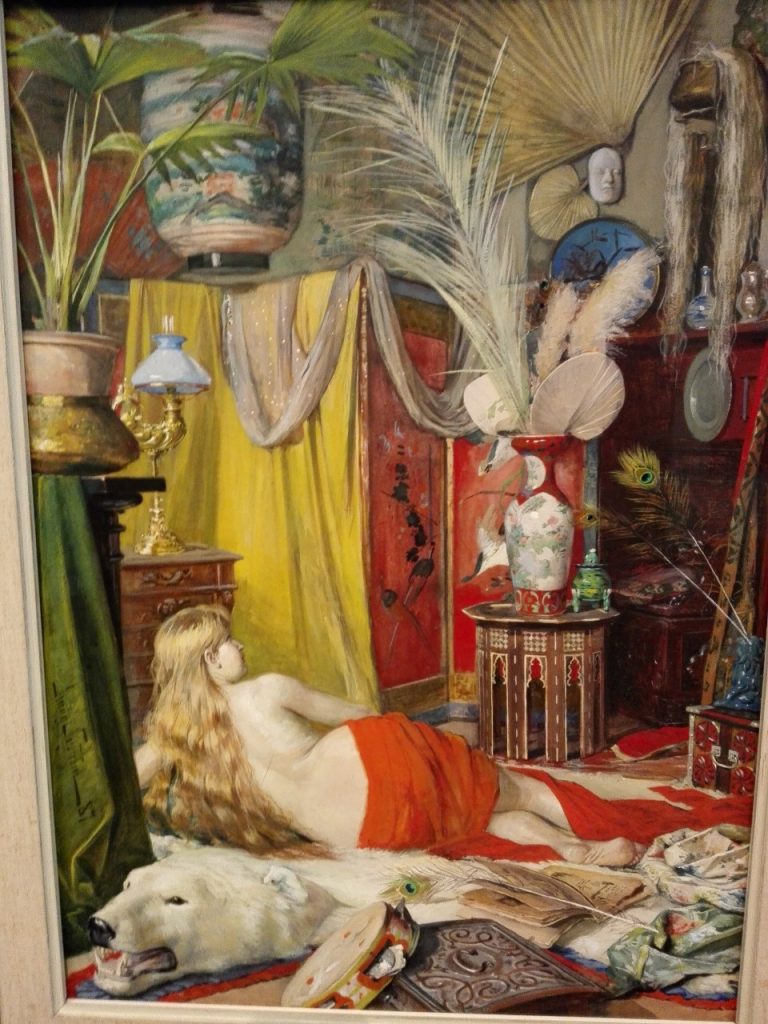 An oil painting she did of an atelier

It was difficult to find an employment because the job opportunities where few and to be woman and employed at the time wasn't easy. However, thanks to her talent, she managed to get a contract with a publisher for card-productions. Several of the watercolors she had as a base for these are shown at this exhibition.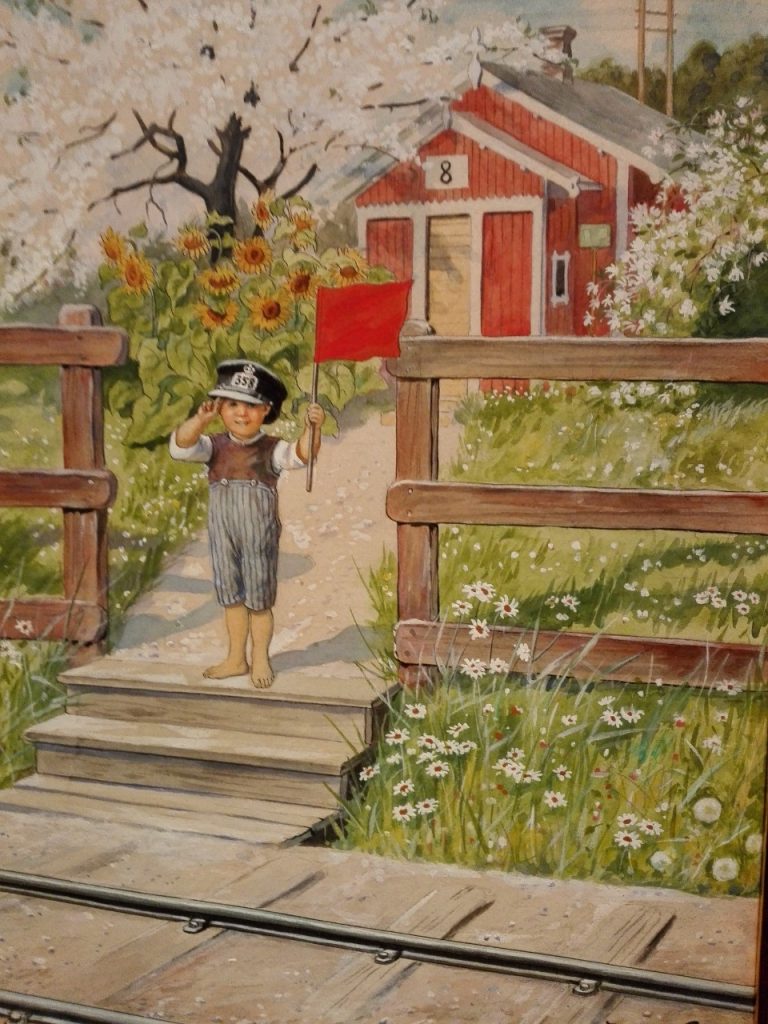 When observing closely these, I discover both their modernity and societal critique despite their appearance as innocent children illustrations. Father Christmas flies an airplane and gets a helping hand from exotic animals such as elephants or giraffes to deliver his Christmas parcels. In the Easter cards, her feministic approach is seen in small details such as the text where one of the hens holds a pamphlet where it's written the "Anti-rooster association". Jenny was also a clever photographer and used the camera as a tool for her paintings.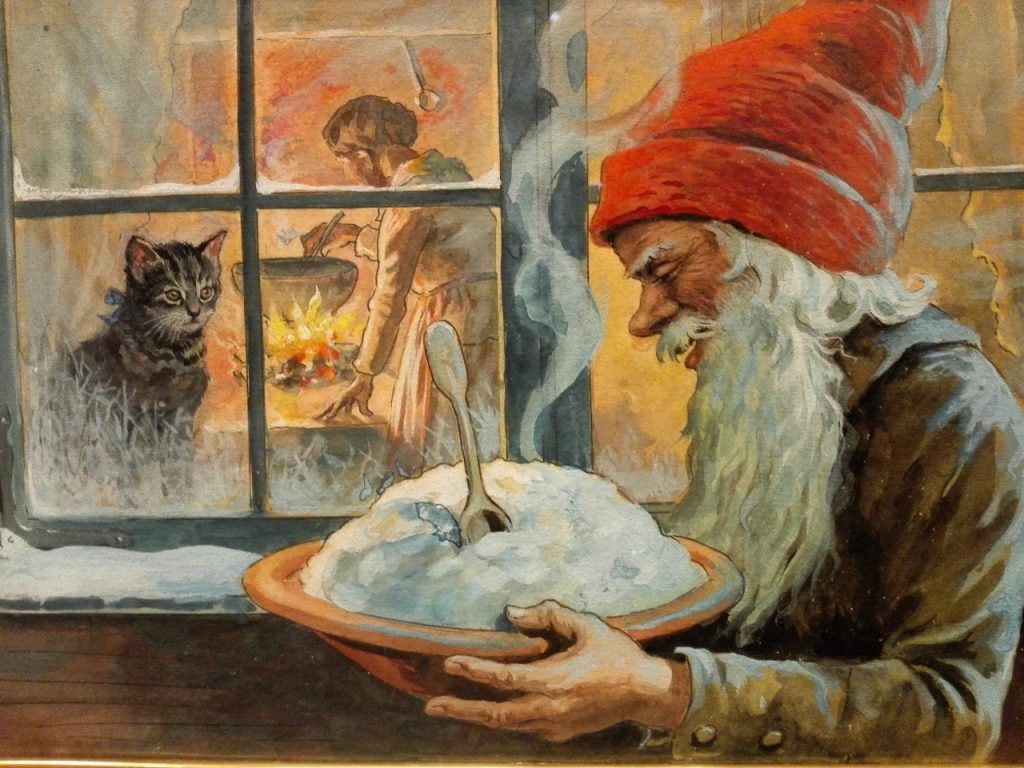 The brownie gets his bowl of porridge

Even if she with our contemporary eyes, view her as rather traditional, she was a pioneer in her artistry. Illustrators didn't exist at the time in Sweden; she learned her skill during her years in Paris. She created her own style not only for children but also for adults. Despite the idyllic folklore and traditional motives, she depicts them in a modern way with the Christmas brownies going to the movies or listening to the radio and hens talking in the telephone.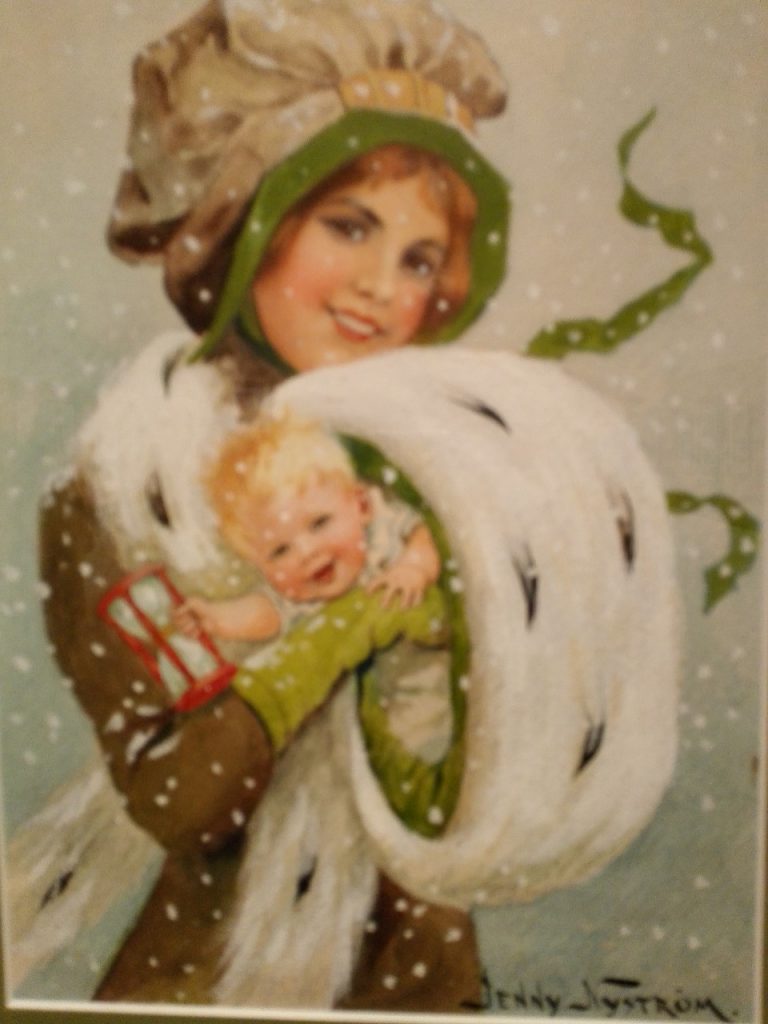 There is also a conscious strive to professionally distinguish herself in an entirely new area: mass-production. Her cards and illustrations could reach totally new groups. Art wasn't anymore just for the elite but for the entire population. Was it her simple background that led her to share her works with people with less means and children?
Anyways, she couldn't possibly have guessed that her illustrations would reach an international audience and that we still today would enjoy her art so much.
Anne Edelstam, Stockholm.