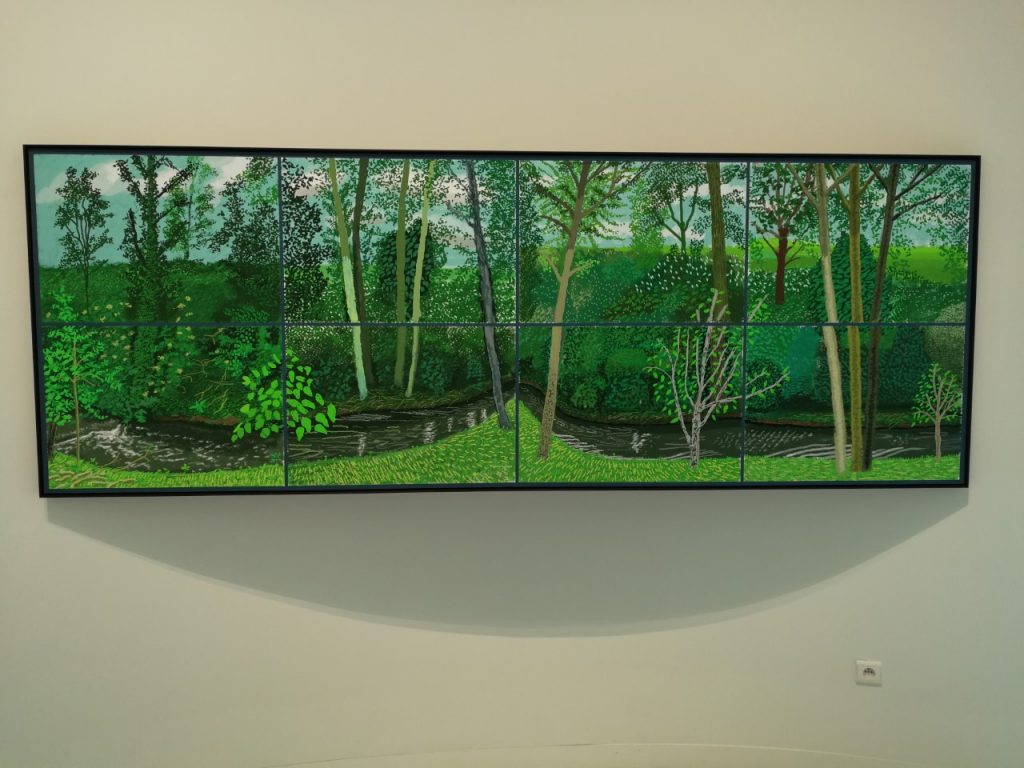 The aging famous artist, stayed in Normandie, France, during the pandemic, that nobody suspected would last for over one year. David Hockney decided to spend his time in his house and garden during lockdown, to his favorite occupation: art.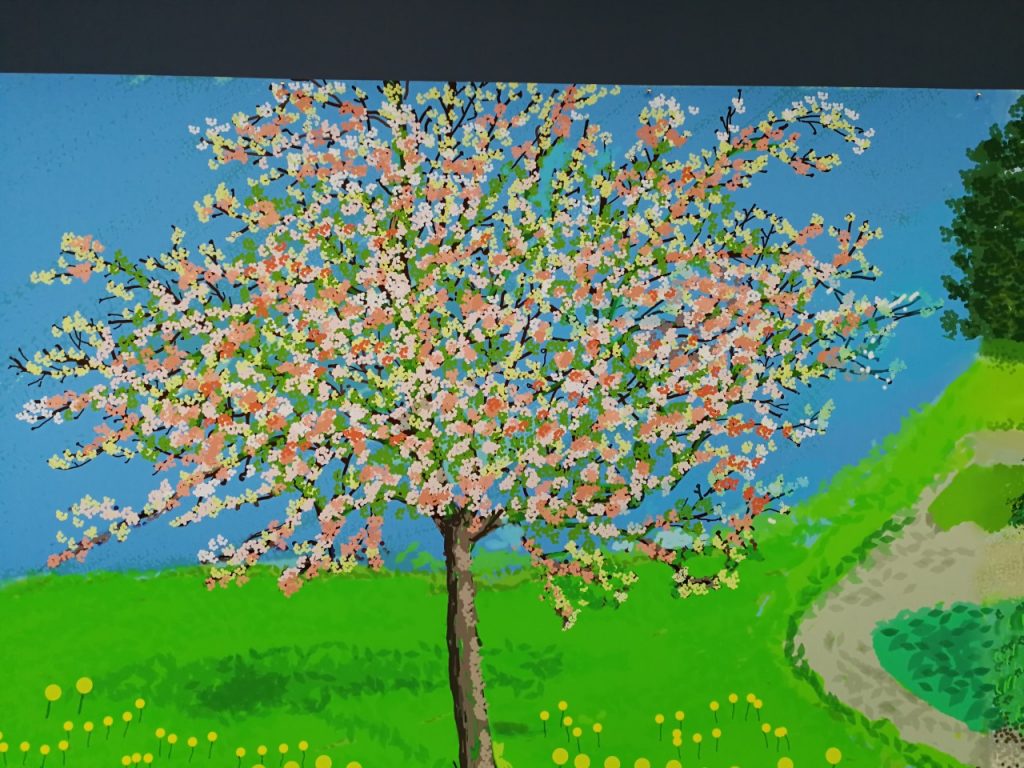 He decided to dedicate his skills to painting on an Ipad, a technique he's been using for the past ten years.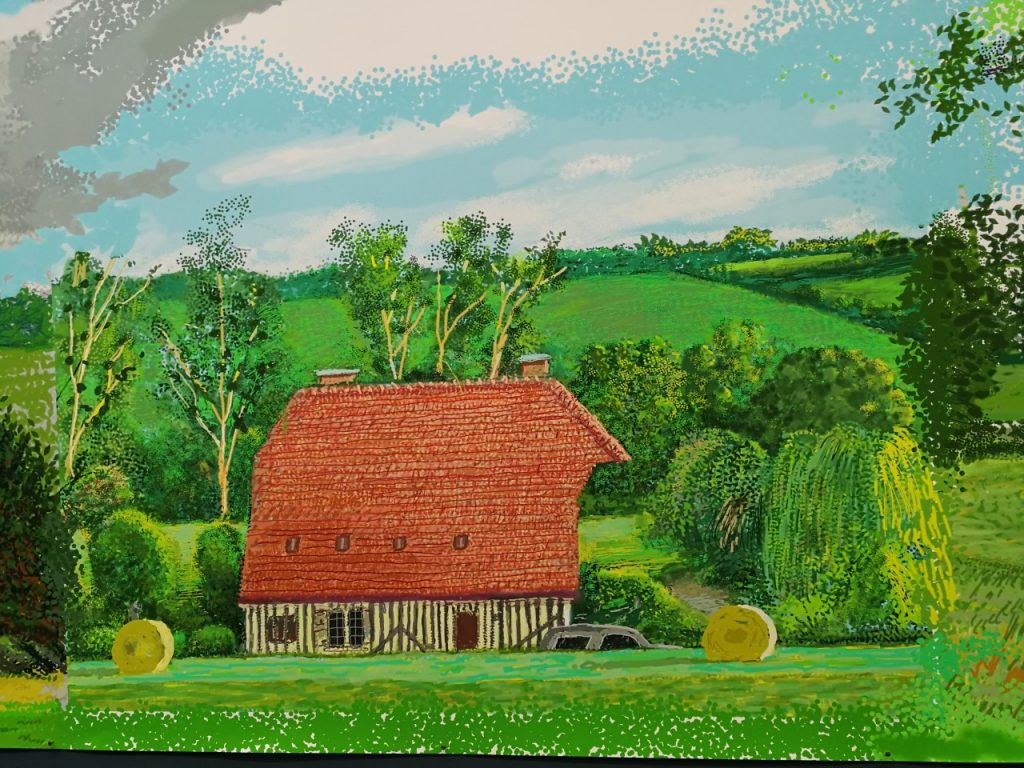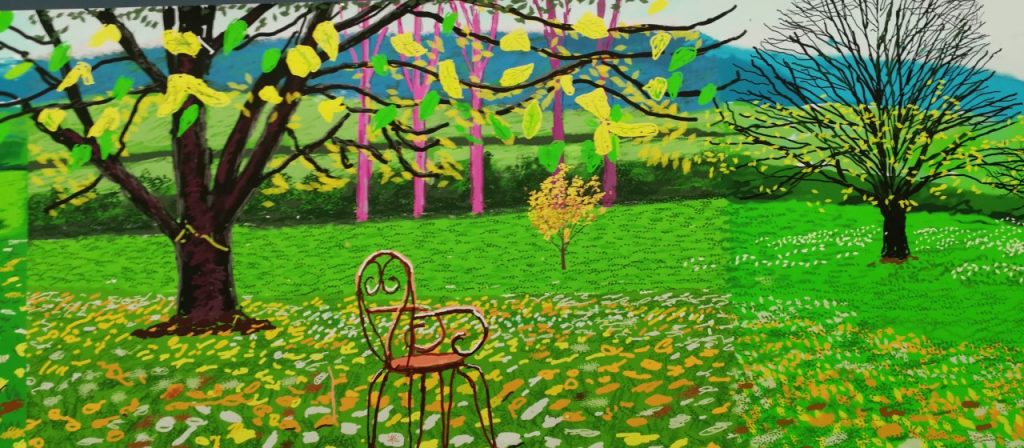 Spring turned into summer, into fall and into winter… Recorded in this exhibition at the Orangerie, in Paris. He painted more than 100 works in this manner.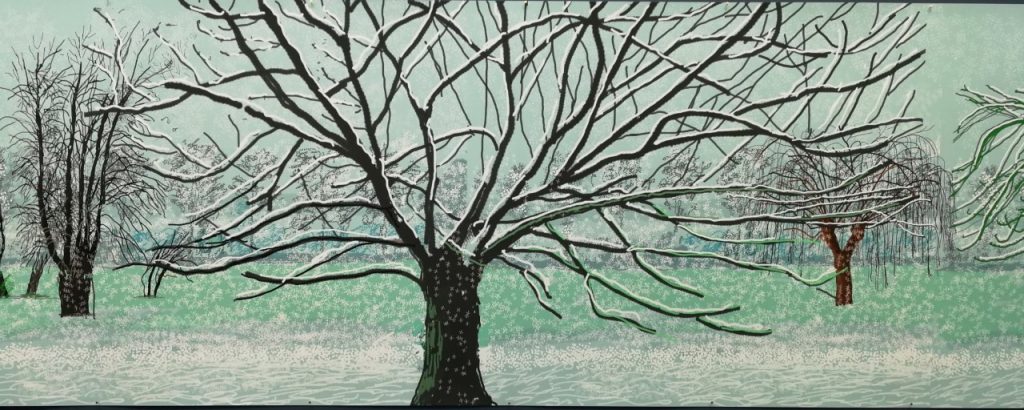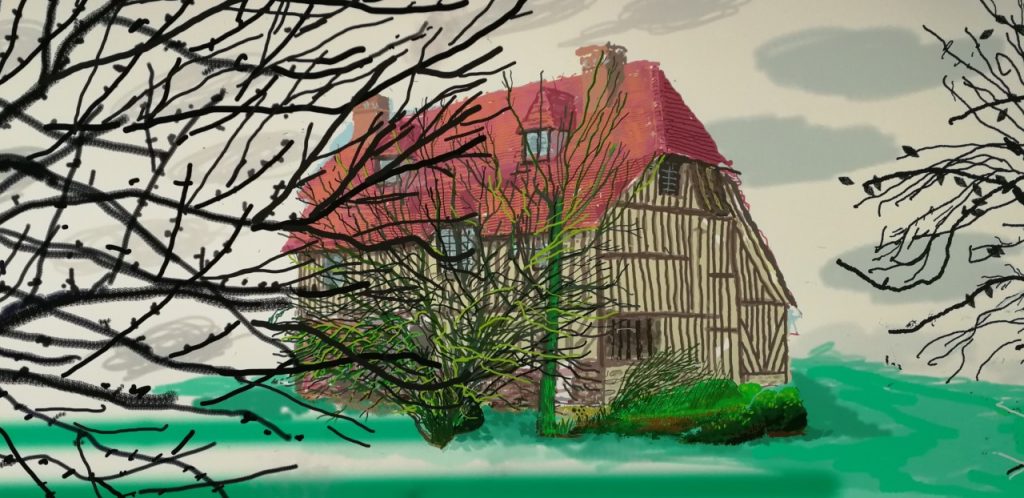 Like the former impressionists, he captures the lights and the movements and the result is a mixture of pop – and impressionist art, using vivid and luminous colors. Inspired by a 70 m. long tapestry he had seen in a Museum, he made images that have been recorded on paper and are shown in two long rolls on each side of a corridor in the basement of the museum.
It's fun and different! Not to be missed. You have until February 2022.
Anne Edelstam, Paris