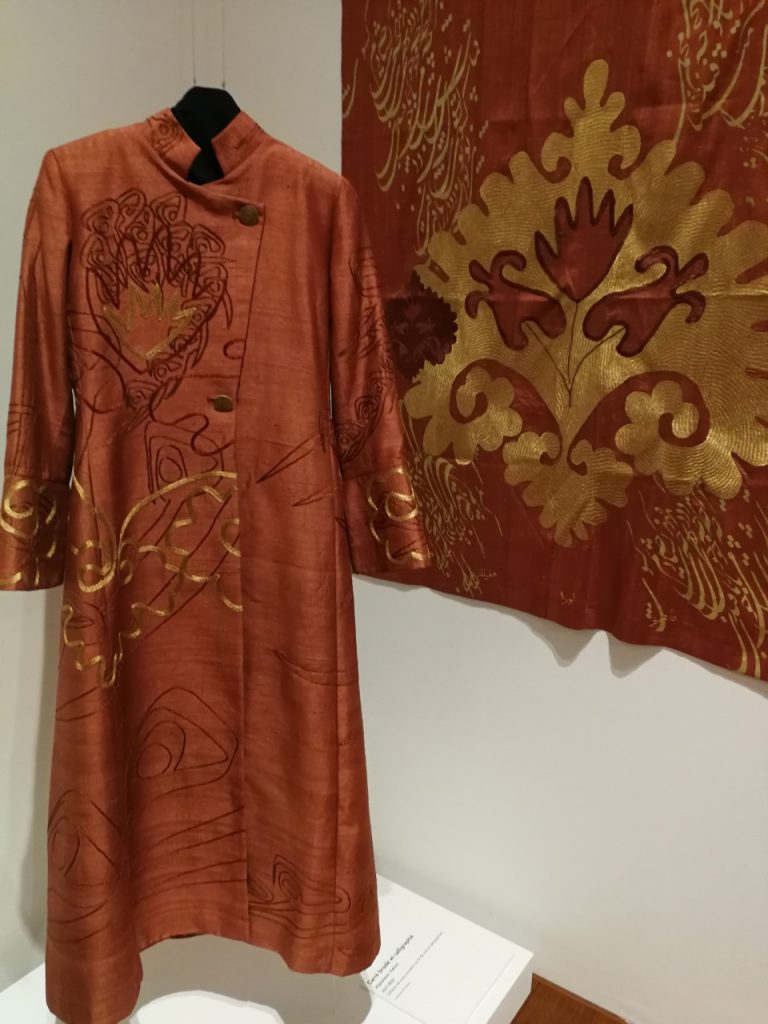 This remote country has so much more to offer than what we see on the news. Thanks to the Musée Guimet in Paris, we discover its diverse and interesting past: from Paganism, Zoroastrianism, to Buddhism, eventually also mixed with a dash of Hinduism and finally, adopting Islam as its major religion.
French and Afghan archeologists have been working hand in hand, excavating, and restoring ancient monuments and objects. They are displayed in several rooms in the basement of this great museum. The exhibition relays the history of this mountainous country, from its early days until today. Photographs and objects by the hundreds are on display, showing the vast panorama of an ever-evolving culture. Afghanistan constitutes an agglomeration of tribes, each one having their specific traditions and past histories.
Going from archeology to fashion may seem like a large step. However, on the upper floor, Zarif design shows but a different side of this creative and gifted people. Zarif is a Persian word meaning "delicate or fine" but it can also be extended to mean a person with a subtle and ethical mind.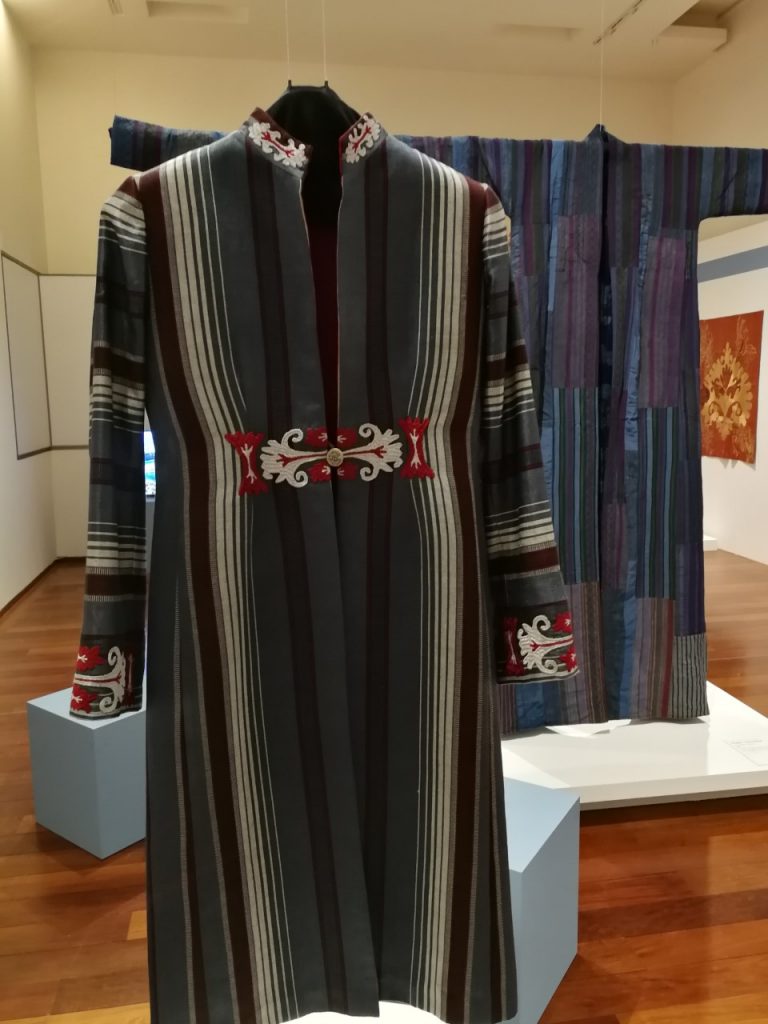 Sur le Fil exhibits colorful caftans and jackets, embroidered in the fashion of the most intricate Arabic calligraphy, flowers or simpler, but just as elegant, motives. To write on textiles is an ancient tradition in the region. The famous poet and artist, Rumi, was born in Afghanistan in the 13th century. Poems were already then found interwoven in carpets and textiles, so Zarif Design is merely picking up on an ancient tradition and modernizing it.
After years of war and invasions, the 2001 Western intervention brought back some of the Afghan exiles, among whom, Zolaykha Sherzad. She started a local project in Kabul, having a specific vision in mind. Through her company, she works with Afghan women and men. The seamstresses and embroiders work alongside each other in the Zarif workshop. The railings are full of jackets and coats for men and women: from the most intricate and delicately embroidered silk coats to simpler jackets.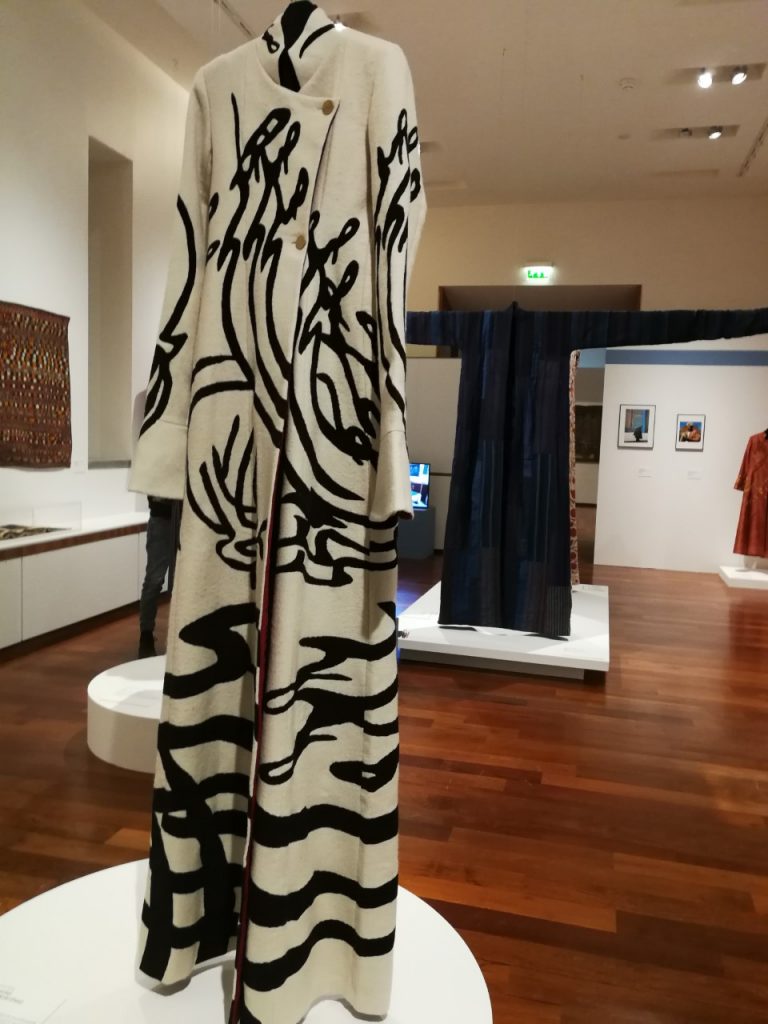 Zolaykha has integrated the chapman – men's coat – with, among others, its typical green and purple stripes. President Hamid Karzai used to wear one on public occasions. Zarif design has reinvented this garment to include it in the women's wardrobe, shortening it, taking it in at the waist and adding embroidery as well.
Some of the most stunning examples of her design are exhibited at Musée Guimet. Photographs from the workshops are displayed and Zolaykha herself explained how this all came to be. It's like a fairy tale come true. Until this day, her company still exists, although it's getting difficult to export the products to the West due to all the restrictions.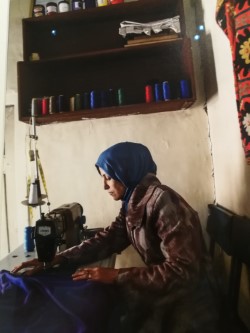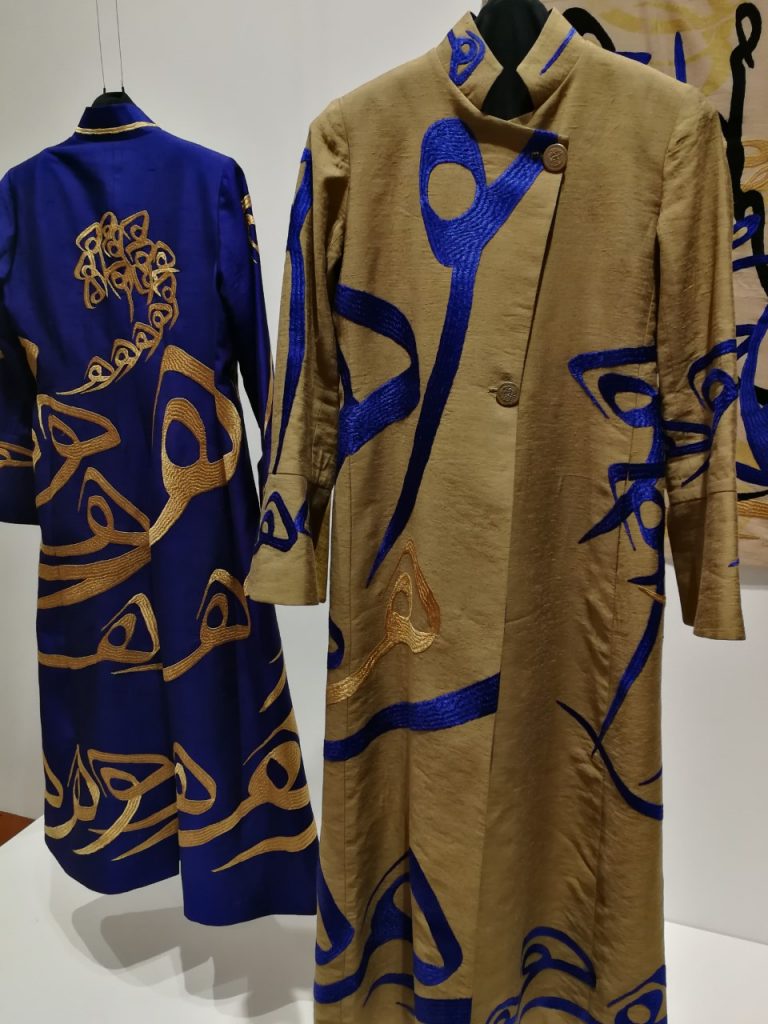 Zarif design is a fabulous example of how to help women become more independent in an otherwise very patriarchal society. It's also a great discovery of the beautiful fabrics and skills of this proud people. Fashion for a Western public using ethnic textiles and embroideries is very actual. I therefore encourage anyone interested in fashion and in helping those women, to have a look – and why not to order – something from www.zarifdesign.com
Anne Edelstam, Paris
Musée Guimet, Paris
Sur le Fil
26 October 2022 – 06 February 2023