Sweden was the world's first country to install freedom of the press in our constitution, in 1766, some 250 years ago. That event was celebrated at Stockholm's Cultural Centre (Kulturhuset) with Reporters without Borders who distributed their yearly prize. The same day, two acclaimed Swedish journalists presented their project together with the NGO War Child.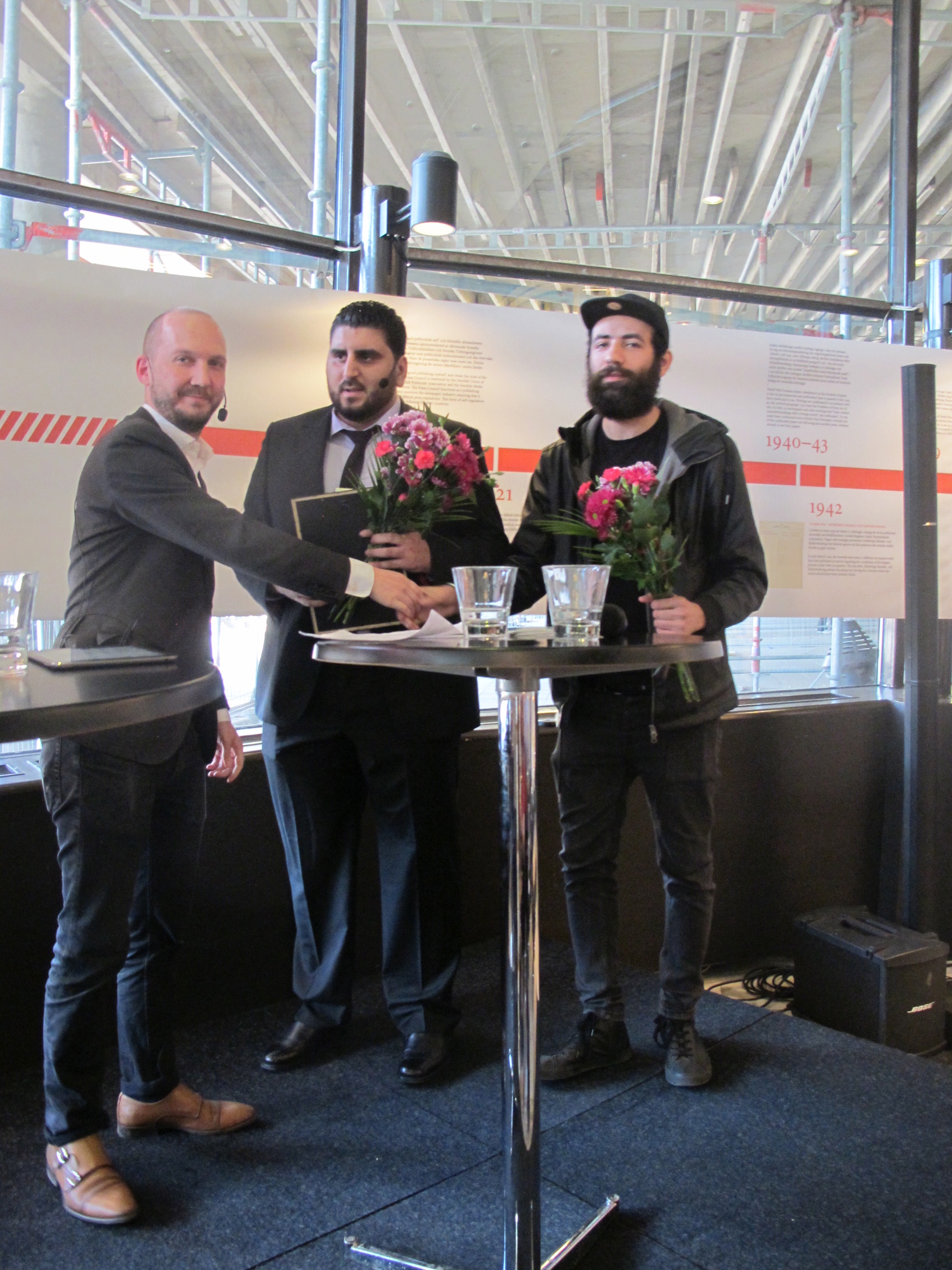 Jonathan Lundqvist giving this year's Freedom of the Press prize to RBSS
The prize:
The Swedish head of Reporters without Borders, Jonathan Lundqvist, handed out the freedom of the press prize on 3 May 2016, UN's official press-day, to RBSS (Raqqa is being Silently Slaughtered). A group of young activists and journalists take part in this organization who fight both against the Assad regime and Daesh/ISIS since 2014. Their task is to report from the crimes perpetrated towards civilians. The city, has, since 2012, been under the siege of Daesh who has proclaimed it "the Califate's capital". The only information that was allowed was their own propaganda until RBSS decided to change that, despite risking daily their lives in doing so. They now count seventeen active members inside Raqqa and another ten outside.
During the conference, on the Cultural Centre's first floor (where an interesting exhibition about press freedom throughout history is being shown), other Middle Eastern experts such as Lotta Schüllerqvist and Bitte Hammargren also took part in the lively discussions. The journalists talked about the complicated situation developing in their country with several different actors each playing out their parts. To get an overview seemed an impossible task. Therefore it's of utter importance for those brave reporters to be able to regularly inform the world about what's happening inside Raqqa. They are the missing link, the bridge between the unseen and the rest of us for we can help by putting pressure on our governments, signing petitions and so forth. Thanks to Internet each one of us has a voice.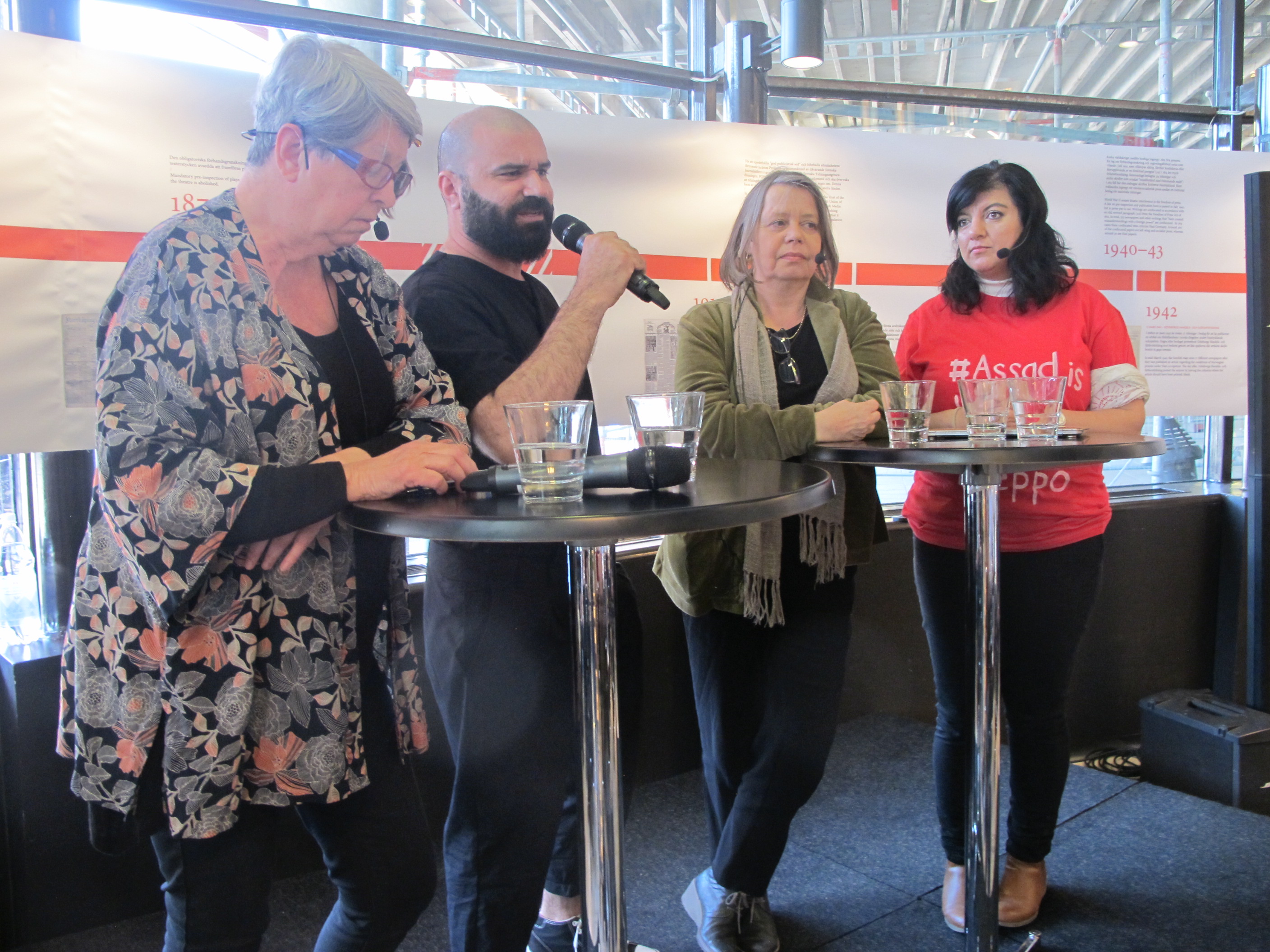 Lotta Schüllerqvist moderating 
Reporters without Borders:
Jonathan talked about journalists' essential work to dare to "break the silence" as he called reporters dangerous fieldwork from hot spots. He reminded the audience that there are still jailed journalists like the Swede David Isaak who's been locked up in an Eritrean jail since 15 years for just exercising his profession. Some countries, among which most Europeans ones, score rather high on the scales but many others are lagging behind. Generally speaking freedom of the press has decreased around the world. However it's an ever-evolving situation depending on conflict areas and regime changes. Some countries fare worse than others like Turkey where another two journalists were recently placed in custody for having denounced "uncomfortable truths"; or Egypt where the situation for journalists and free speech in general has deteriorated so badly that there is an on-going general strike at the journalist union's place to try to force the Minister of Interior to resign; or in Israel that's supposed to be a democracy; not to talk about well-known dictatorships such as in China for example.
The technical advances are positive in many ways but has also made it easier for dictators and fundamentalists to spread their propaganda via Internet (You-tube, Facebook, Twitter) without the use of critical journalists. The freedom of Internet has decreased as well as protection of sources. Unscrupulous secret agents use Internet to track and arrest opposition leaders and activists.
However, according to RBSS, even media can spread misinformation or at least choose to report on one subject rather than another. In the case of Syria, they deplore media's concentration on Daesh rather than reporting about the horrors committed by Assad's regime on his own citizens, despite the fact that it was that regime which let out some of the worst fundamentalists of jail during the 2011 uprising.
In Raqqa there are no more jobs available and thus no salaries. Daesh recruits children and youngsters by giving them what their parents no longer can afford, such as dollars or mobiles. How should we tackle that generation of brainwashed kids in the future?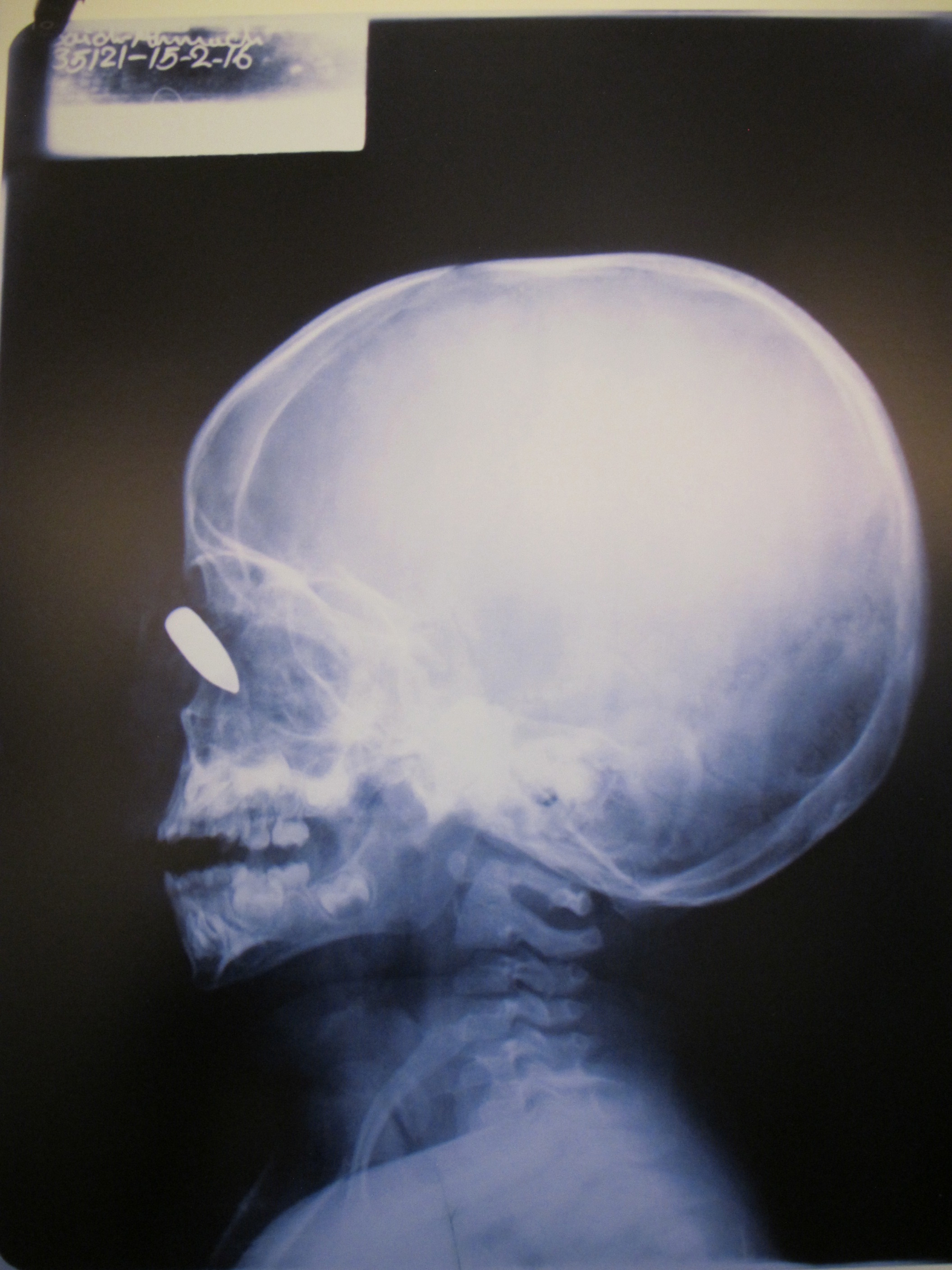 Photo Niclas Hammarström
War Child:
That question was partially answered by two journalists, Magnus Falkehed and Niclas Hammarström. They had interviewed and photographed children living in dire conditions in different countries during six months. The result was shown in Southern Stockholm. The NGO, War Child, that was behind the project, helps yearly around 250 000 children to regain some self-confidence. They operate around the world but have recently started an office in Sweden's capital. Their efforts are well needed because one child out of eight is born in a conflict zone. "It's a bit like Russian roulette" claimed Magnus and added that "it concerns us all because their well-being can mean tomorrow's peace or war". However after having heard the two journalists and seen their pictures, I wonder how these children will ever be able to overcome their traumas of having witnessed such horrors.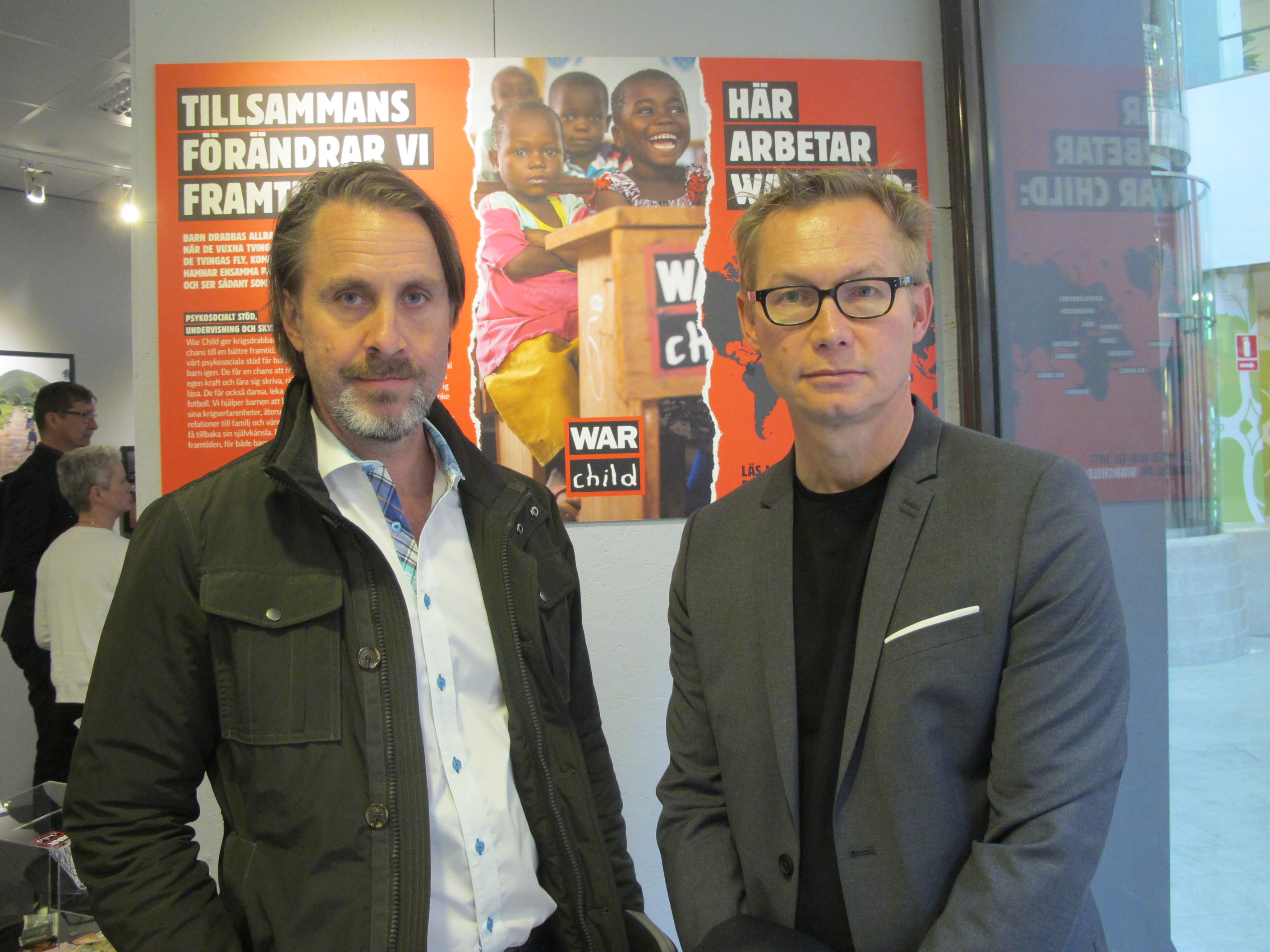 Niclas Hammarström and Magnus Falkehed 
We were shown how inhumanly some children are brought up around the world. There were pictures and stories from Honduras with their violent youth-gangs, murders and violence; Ukraine where some families live in "hell" without heating, electricity or running water; Congo with the second generation warriors, children soldiers, group rapes and dangerous work in the countries many mines; Afghanistan where the Talibans are once more spreading – setting up their own jails, Koran-schools and making home-made mines that maim both adults and children; Iraq was, according to them, the worst place – "it's a mixture of all horrors at once" – that, despite everything the two have witnessed so far, they were utterly shocked by Daesh's "extreme cruelty and farsightedness". They concentrate on the children and make them witness acts, that I won't even mention here, to brain-wash them and make them become insensitive to extreme violence and cruelty, teaching them how to handle arms and execute and maim opponents.
Magnus and Niclas admitted to feeling "empty and tired" after this tour but were nevertheless happy to have had the opportunity to do this project, "as the victims have a need to let the world know about their misfortunes". There are so many traumatized children, with sleeping- concentration- and relations-problems, who need care.
I do hope that the refugee children who arrive to Sweden are well taken care of and get appropriate treatment for their traumas for their own sake but also because they are part of the generation who will take over our country eventually. To invest in them equals investing in our-selves. Thus all those painful pictures and stories could be of help to understand their suffering. It's easy to start a war, to plunder and destroy humans as well as cultures but so much more difficult to reconstruct these and restore people's confidence in themselves and in a safe and secure future. In the best of cases that generation will be one of peace-builders, in the worst of cases, it will be a short tempered, violent one. That's partly up to us.
Anne Edelstam, Stockholm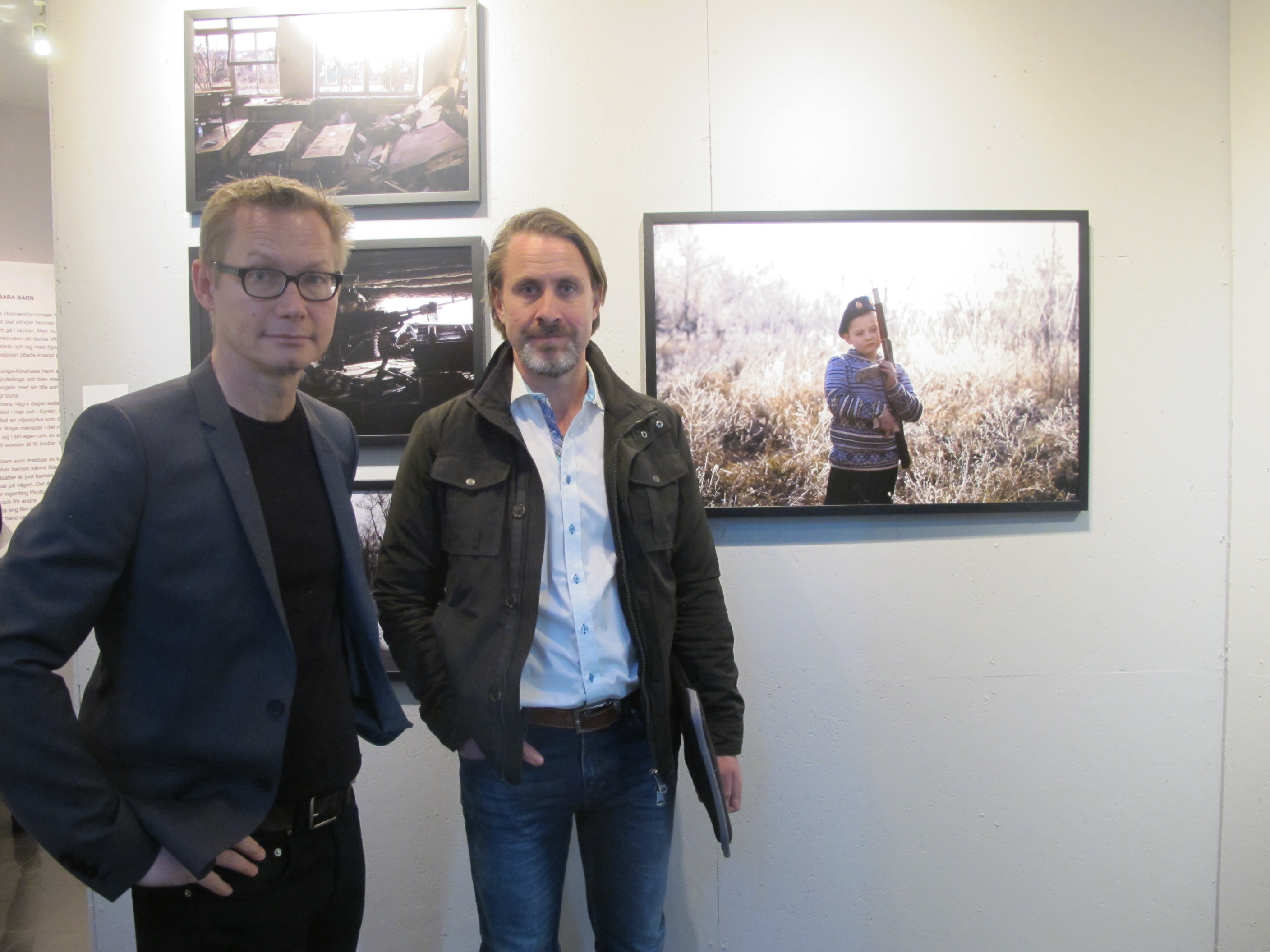 Magnus and Niclas at their exhibition in Stockholm.