Spring is usually a happy time in France with the yearly Cannes' film festival followed by the tennis tournament at Roland Garros. This year Paris is hosting Euro football 2016 too, which should be a happy event. So why such a gloomy atmosphere in one of the worlds most beautiful capitals?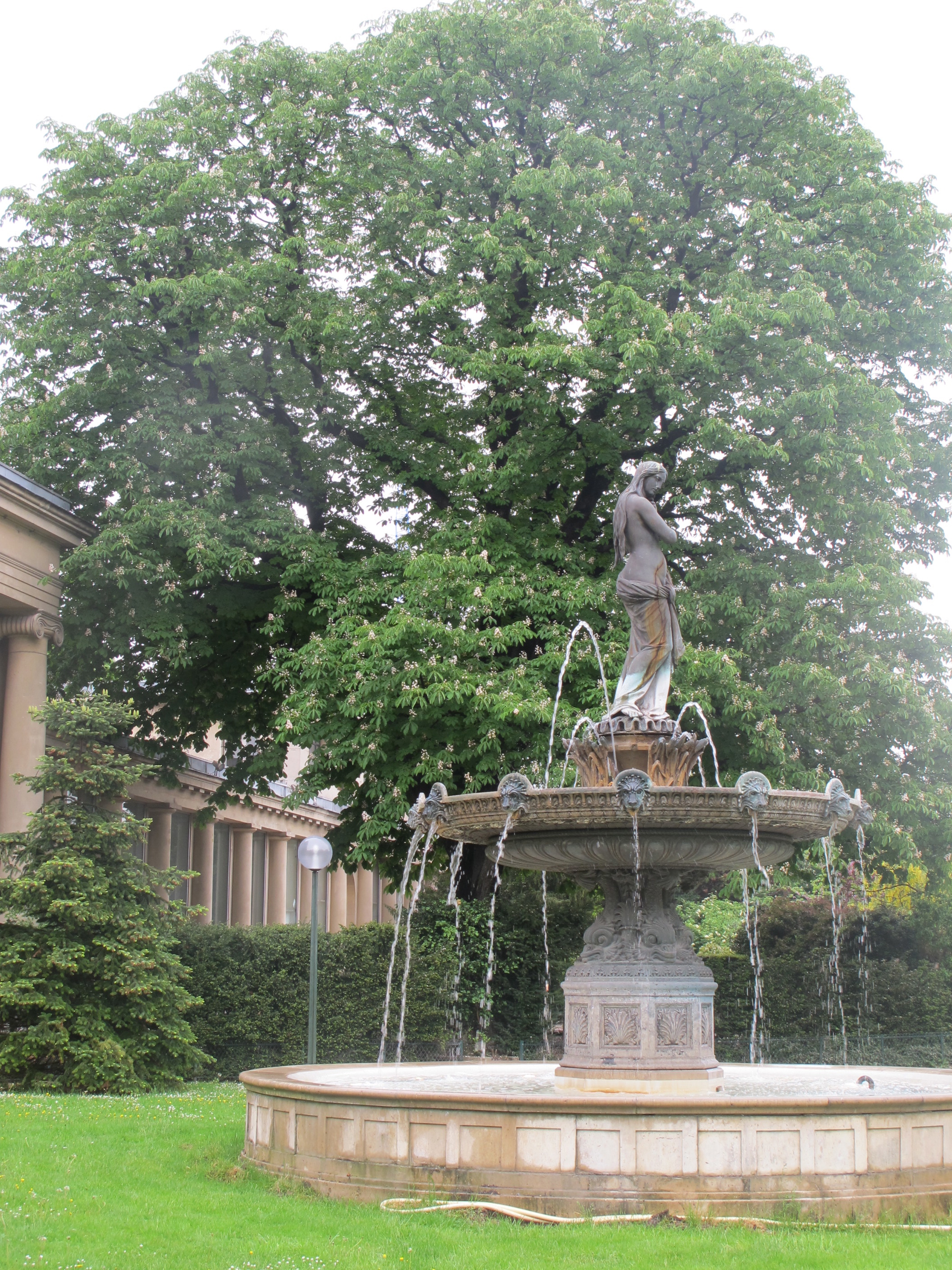 Fountain behind the Elysées Palace
Terror threats:
Tourism has decreased since the terrible terror deeds of last November (and before that in January 2015) and it hasn't really picked up since. The next terror acts in Brussels – that were aimed at Paris had not one of the assailants been arrested shortly before – in the beginning of the year, didn't help either.
Parisians have had to adjust to police security, opening of bags, tight controls and a state of emergency. The police force complains that they're overworked and exhausted even before the Euro Football 2016 starts 10 June. A terror App has even been installed that visitors can download on their mobile phones. Entire areas have been fenced off in order to prevent violence during the games. The vendors, restaurants and bars surrounding the areas complain that their business has gone down because of the fences and that in any case it won't prevent an eventual attack. The fans are trying to be enthusiastic despite threats, petrol shortages and tight security.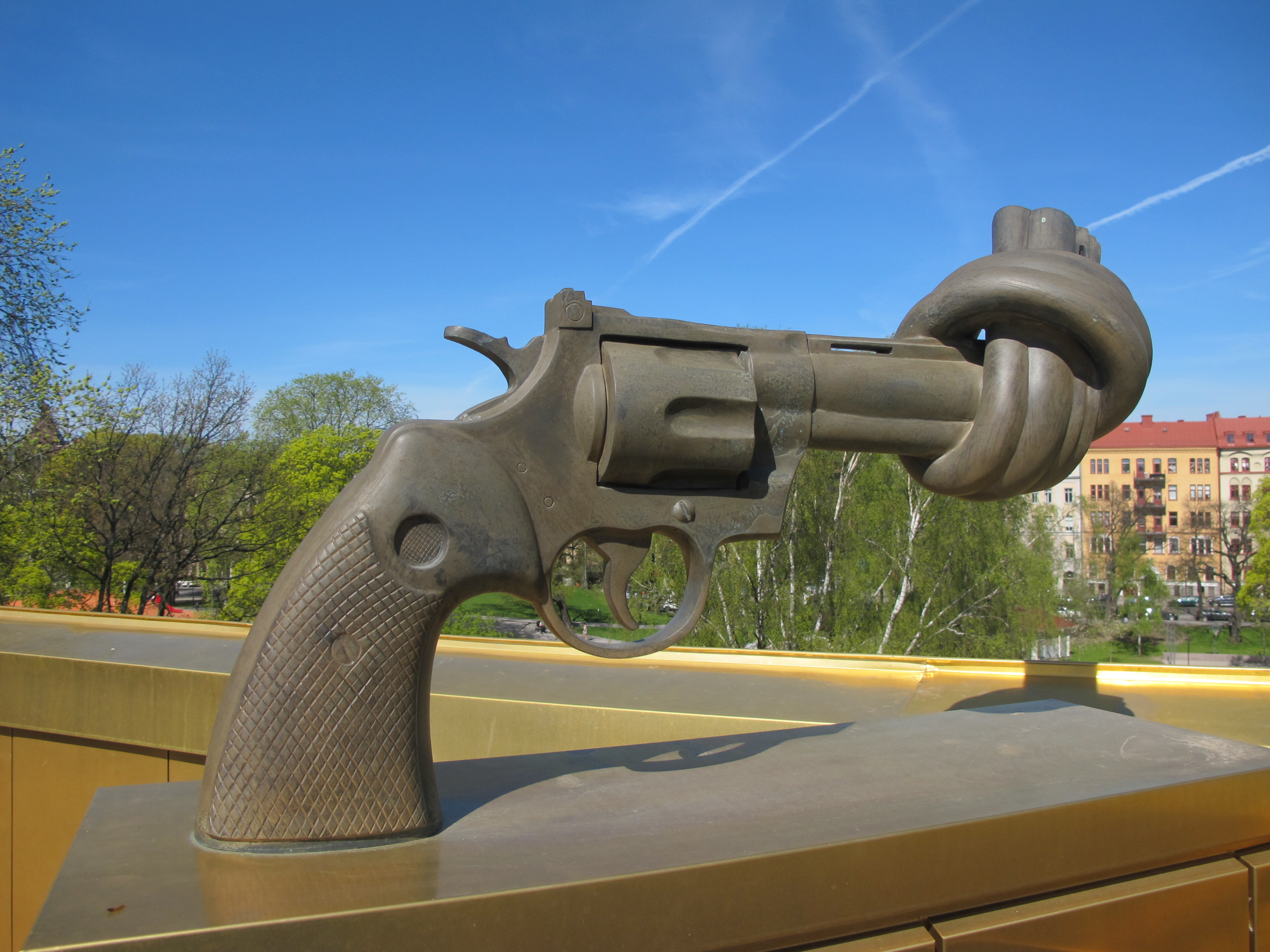 Anti-violence statue
Floods:
During the annual May tennis tournaments in Roland Garros – which takes place outdoors – the rain started to poor down and didn't stop for weeks. Matches had to be postponed as the courts filled up with water. However the situation was much worse for the inhabitants who lost their homes in different parts of France to the floods. Parisians flocked outdoors to take pictures of the mounting Seine, holding their breaths that their caves, or worse, wouldn't be inundated. There hadn't been such a disastrously wet May since one hundred years ago. The chic Parisians had to leave their sandals at home to wear boots instead. Although some were quick to make fashionable rain clothes!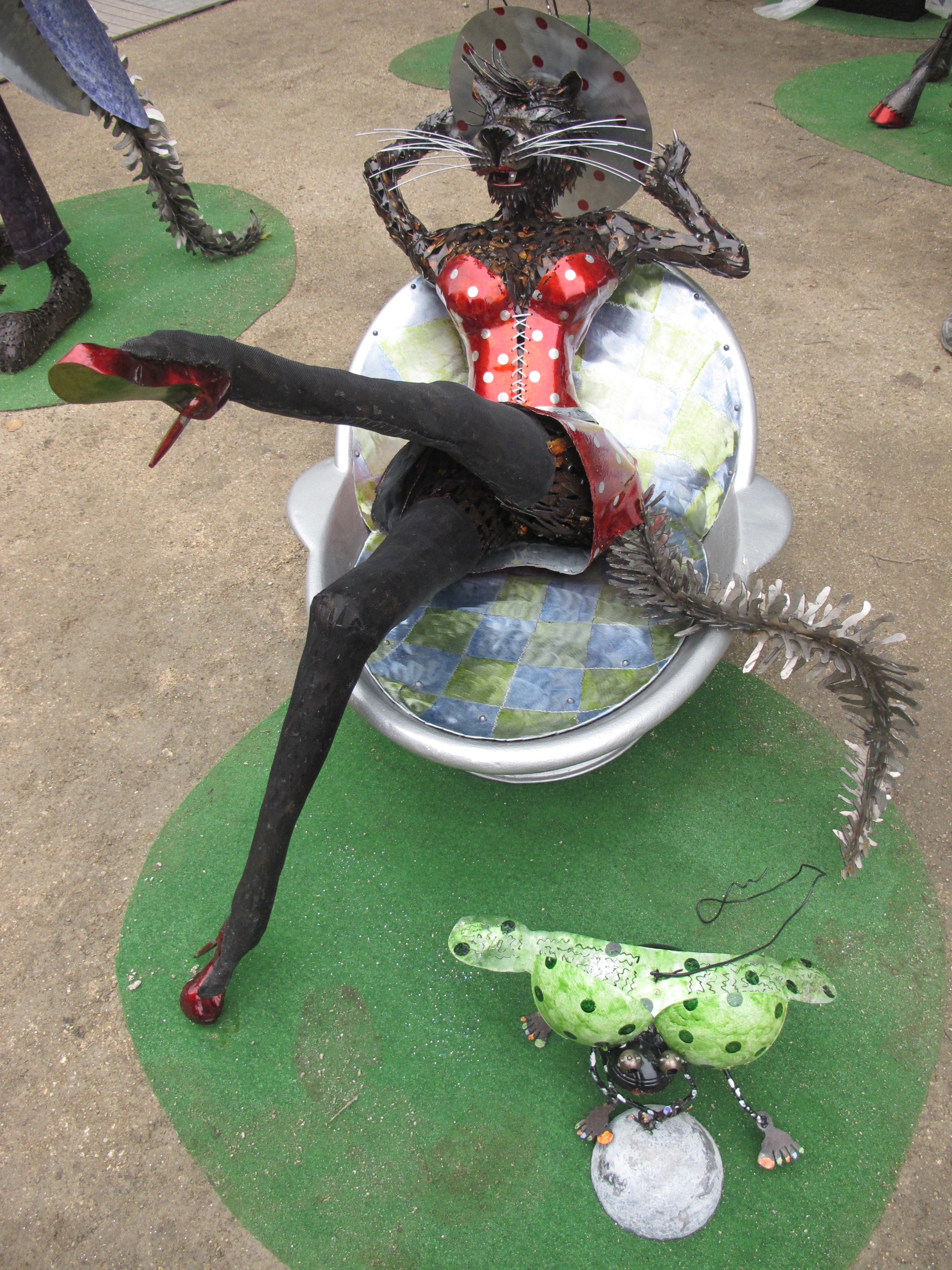 Strikes:
To add this to that, the already vastly unpopular Socialist government decided to change the law for the workers – a new law that is not to their favour – and as apparently the French labour unions doesn't seem to negotiate with the government, they go on strike. This time though it's not only one union that's on strike but several at the same time.
Petrol stations have been blocked and people haven't been able to fill up their cars or trucks. At the same time, the trains, subways and trams have gone on strike, so commuters have had to take their bikes, wait long hours, get crammed in overfilled trains, walk or just stay home. The airports have also been clogged on and off. Either by the luggage workers, the pilots or other workers that the tired passengers lost track off…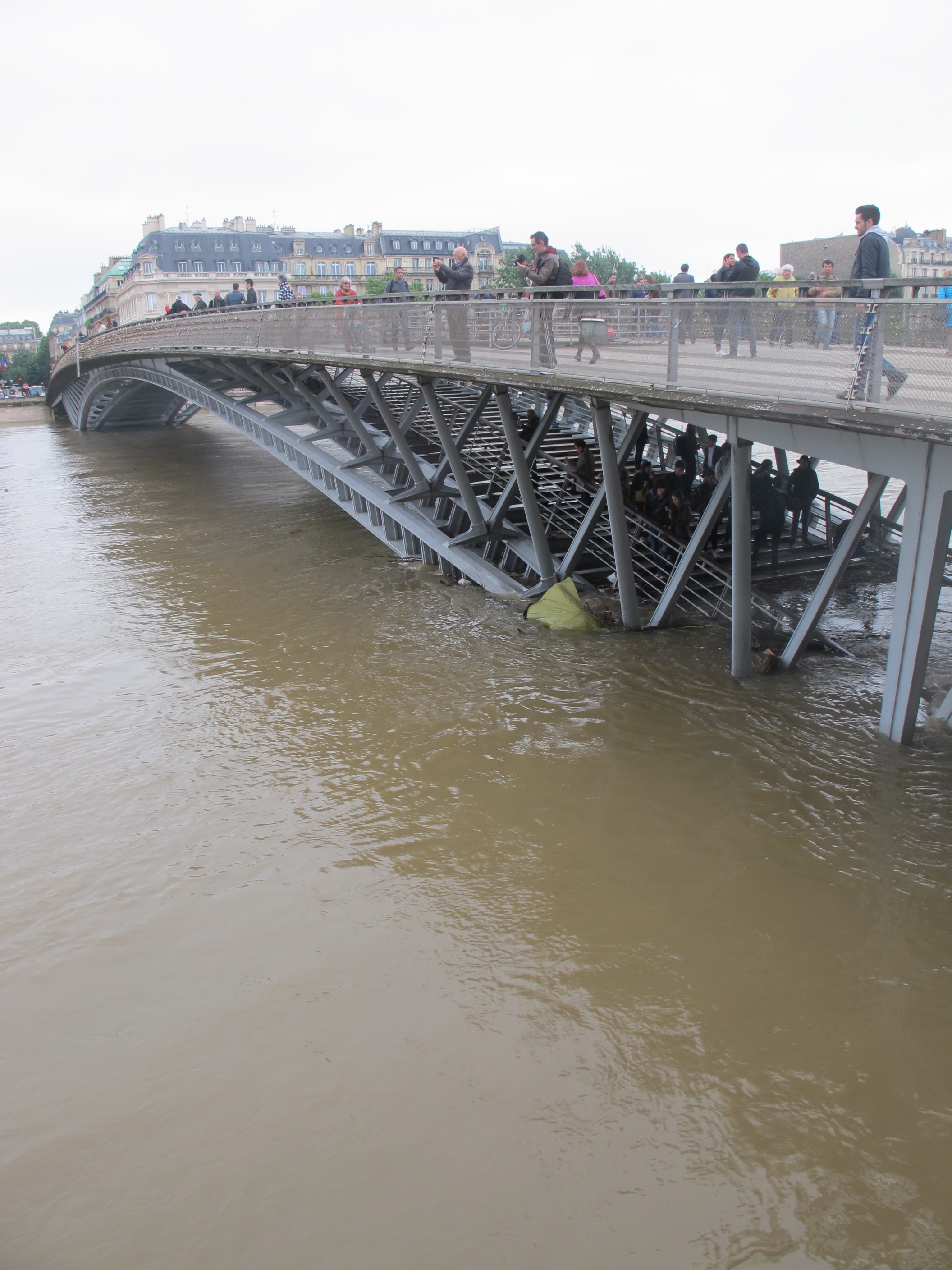 Seine rising
Euro football 2016:
Just in time for the beginning of the football games, the garbage union has decided to go on strike as well. Parisian streets are filled with litter and even in front of the posh Café de Flore, on Boulevard Saint Germain, there are piles of trash and the rats roam around. "Is this how you live here in Paris?" a disgusted English tourist asked me.
With tight security and fenced off areas, to take the bus has proven a hazardous journey with deviations and changed routes. To park is impossible and as petrol is lacking, better leave the car at home. The few running subways are packed too, so football fans might well decide to watch the matches from their sofas in their own living rooms instead.
Paris can still prove to be a feast though and, on 8 June, on a lovely warm evening, the White Dinner (Dîner en Blanc) took off at place Vendôme. It's a yearly party where everybody is dressed in white, take along their picnic and at the last minute the attendants say where the evening will take place. The elegant picnic (with tables, napkins, chairs and candles that each participant brings along) always takes place in a historical place in the centre of town. It ends as spick and span as it was when the guests arrived. No litter, no strikes, no violence here.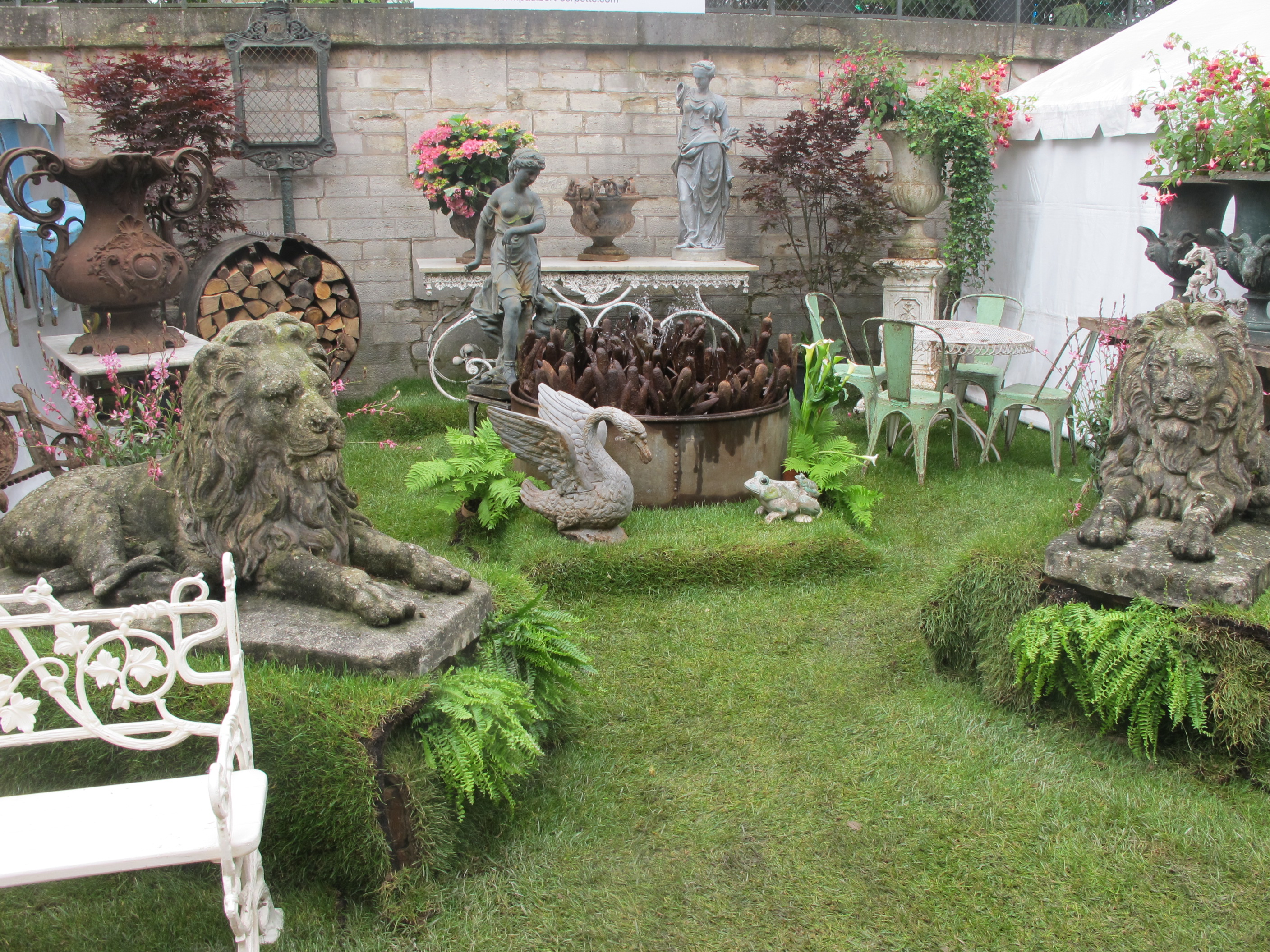 A Parisian garden
Thus I dare say that, although the government might not survive, Paris surely will and its charm will prevail for yet many years to come. In the meantime, Parisians have to practice the art of being Zen to get over this difficult period in their lives.
Anne Edelstam, Paris