This different exhibition is taking place at Petit Palais, in Paris. The visitor is thrown back to a Victorian England where homosexuality was forbidden. One of the literary geniuses is rehabilitated in the city that once saved him and where he's buried.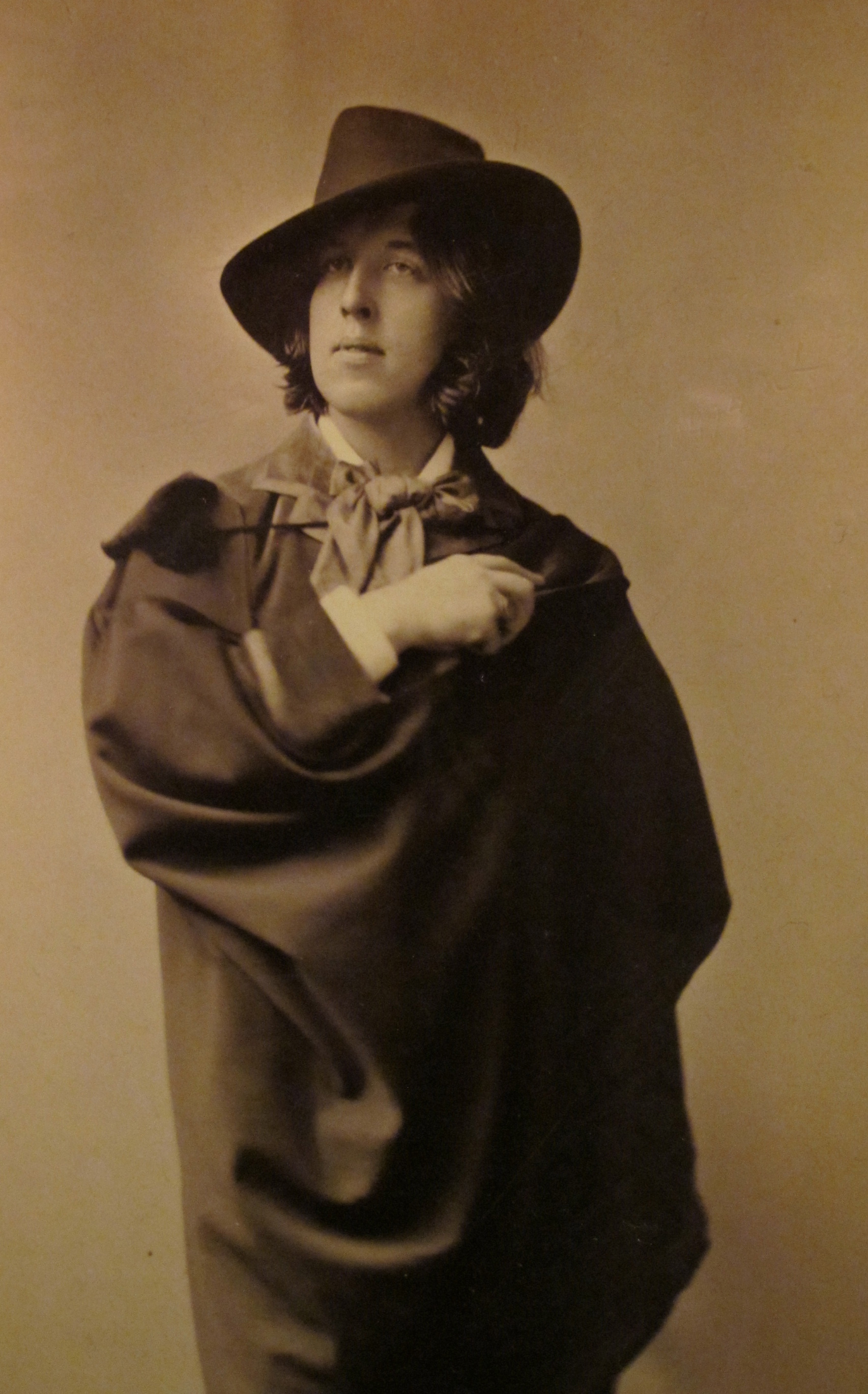 Portrait 13 of Oscar Wilde, Napoleon Sarony
The outsider:
Oscar Wilde who shocked an entire generation, also left a legacy of theatre plays, poems, paintings, manuscripts and photographs of which around one hundred are shown this winter in Paris. The author regularly came to Paris between 1883 and 1894 where he used to mingle with artists such as André Gide, Mallarmé, Verlaine and Victor Hugo.
Oscar Wilde wrote his play Salomé in French and wanted to give the main role to Sarah Bernhard. It was also in Paris that he died, poor and shamed, after having been imprisoned in London for his homosexuality between 1895 and – 97.
Chronological order:
The exhibition, with its dark and mystical rooms, follows a chronological order. Oscar Wilde was born in Dublin, 16 October 1854, to a doctor and a poet. This brilliant student got a scholarship to continue his studies in Oxford. After his exam in classical languages and history of arts, he left for London where he became a known poet, art critic and aesthete. He had a special interest for paintings with mythological and pre-historical motives. Some of his favorite works such as Electra by William Blake Richmond and Pick-nick in the garden by James Tissot are shown.
Travels:
Oscar Wilde went on a conference tour to the USA in 1882, both for financial reasons and out of self-interest. During one year he traveled from the Mexican border all the way over to Canada and from the East to the West holding conferences about aesthetics and décor. Whether making conferences for Mormons in Salt Lake City, Indians in Sioux City or miners in Colorado, he always showed up in silk stockings, knickers, velvet-vest and fur coat. His success was enormous and he was asked to pose for one of the time's most well-known photographers: Napoleon Sarony. The pictures were sometimes used as publicity.
The poet's economical position improved enough for him to travel to Paris a year later. During the months he spent there, he met French authors and poets such as Victor Hugo and Paul Verlaine. He then returned to London where he married, pressed by his mother, in 1884. The couple spent their honeymoon in Paris and Constance quickly gave birth to two boys.
Creativity:
Oscar Wilde returned to New York by the end of 1883 for the opening of one of his plays – Vera or the Nihilists. Back in London, he became chief editor for a woman's magazine he renamed The Woman's World. Parallel to that, he continued with his conferences, wrote plays, sagas and philosophical essays. As an established man, he mingled in London's society. His sole novel, Portrait of Dorian Day, was published in 1891, just before he met Lord Alfred Douglas that he fell madly in love with and with whom his homosexuality was revealed.
Some of his plays like Salomé were considered too extravagant for the Victorian London and his hopes that Sarah Bernhard would come to the capital to act in it were crushed but the play was eventually showed in Paris. The well illustrated posters created for the opening are exhibited as some extracts of the play.
The exile:
His lover's father, Lord Queensberry, assembled enough evidence to accuse Oscar Wilde for homosexuality – forbidden at the time – and he was jailed. Some of his works were also considered "immoral". He was thus sent to two years hard labor in 1895. Afterwards he fled to Paris where he died a few years later. A letter to his lover, Alfred Douglas, was posthumously published. His body was moved in 1909 to the famous burial place Père Lachaise where rests next to other illustrious artists. Jacob Epstein's monumental sphinx ornate his grave.
It might seem strange to make an exhibition of an author but it's an excellent moment to reunite with a somewhat forgotten poet. Apparently the interest is huge because the queue was still long outside the Petit Palais as I stepped out this sunny autumn afternoon.
Anne Edelstam