Shahira Amin is a highly esteemed and courageous Egyptian whistle-blower who has dedicated her life to tell the truth and promote gender equality despite intimidations and smear-campaigns. She's one of the six founders of UMWE (Union of Media Women Egypt) that was established one year ago, in March 2015. It has been nominated for this year's BMW Foundation of "responsible leaders".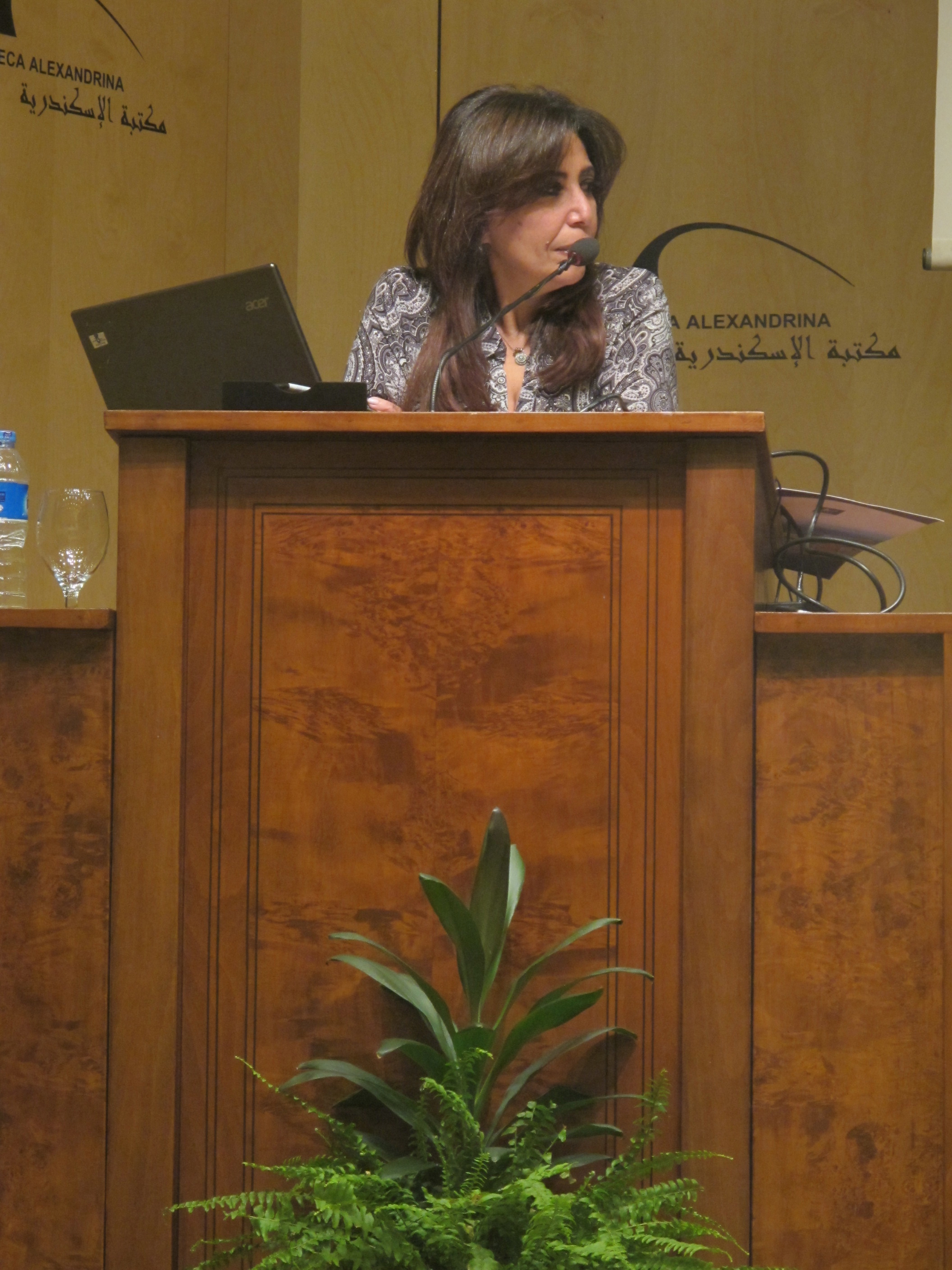 Shahira Amin as moderator at an international women's conference in Bibliotheca Alexandrina
Interview with this internationally awarded (Gothenburg university's Holmes award 2011; Cordoba university Juan Anguita Parrado Award 2012; the Global Thinkers Forum Award for excellence in promoting gender equity and AUC"s catalyst for change award) and acclaimed journalist.
Can you please tell me why you stopped working for the Egyptian official media Nile TV despite being their senior anchor?
– It was during the January 2011 revolution and I wanted to report on the events going on in Tahrir. However, I wasn't allowed to, so I decided to follow my heart instead and quit my job in the beginning of February. I even wrote in my resignation letter: "I'm with the people not the regime. I refuse to let myself be a mouthpiece or a propaganda tool for the regime."
You continue however to work as an independent journalist and you've also been reporting widely for CNN Africa. Aren't you scared of what could happen to you?
– I'm always checked and have experienced censorships while at Nile TV, threats and accusations. A few times, I've even considered leaving Egypt but my life is here and I want to stand up for both my country and my believes. My future is however uncertain as a terrible smear-campaign has been going on against me and I faced accusations in court. I've been acquitted so far but who knows what the future holds for me.
You have interviewed many important people, such as Hillary Clinton and Michelle Bachelet (Chile's former President), and aren't afraid of voicing your opinions about corruption and abuse of power. Aren't you censored?
– Of course I've experienced censorship as I've told you previously and haven't always been able to voice the truth that's why I gave in my resignation for Nile TV. Now I want to be part of forming the coming generation of journalists.
Is that one of the reasons that you've been part in creating this new women's media union?
– Yes, it's important to support women journalists in Egypt that is a patriarchal society where sexual harassments have become way too common. Women journalists tend to report somewhat differently than men and need to be voiced but they need help and training for that.
How outspread is your union?
– We started one year ago with only six members training twelve young journalists. We've actually got already one thousand members. They work via Internet, on paper and on TV. Since August, we're registered as an NGO.
How do you assist them?
– We propose two trainings per week. These include legal-, ethical-, trauma- and safety- problems. We're also concerned about specific women's issues, such as if a woman journalist needs to take along one of her children during work hours or sexual harassment issues.
You also accused the army for doing so-called "virginity tests". What's that about?
– They did these tests while the girls were in their custody. It was a way of intimidating demonstrators during the revolution. After having published these allegations, the army really scared me though. I've always told the truth however uncomfortable and even if that meant dire consequences for me.
I left Shahira with the hope that she'll be able to attend the BMW Foundation ceremony in Munich in May and not be hindered to travel like some of her compatriots have been. Because the situation isn't not only shaky for Shahira.
Khaled el Balchy, chief editor of the newspaper El Bedaiah, was accused of having insulted the Interior Minister on social media but the minister withdrew his accusations in the last minute. Human activist and lawyer, Gamal Eid, was denied travel and got stopped at the Cairo International airport. The independent newspaper Mada Masr reporter, Hossein Baghat, was taken into custody for interrogation but was released after three days in arrest.
Still the future is highly insecure for several Egyptian journalists, especially the 27 jailed ones (according to the figures of the Egyptian journalist union).
Despite this grim situation, independent journalists continue their struggle and the new women's union show that Egyptian women are ready to take their future into their own hands. Maybe these young women will contribute to improve the media situation in Egypt in the future? The prestigious German nomination – with them among the six finalists – is definitely encouraging.
Anne Edelstam, Cairo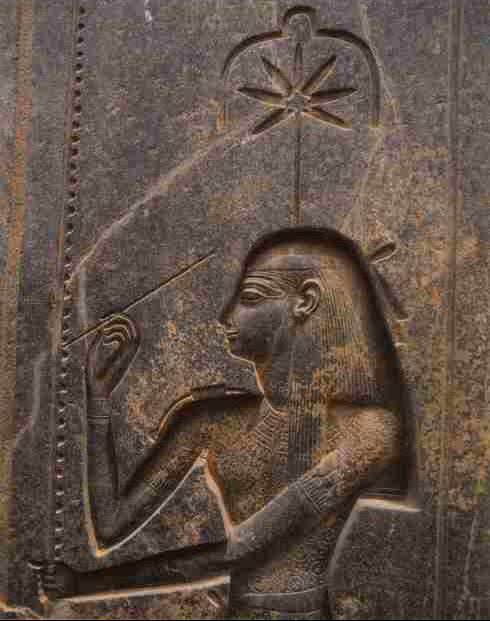 Seshat – the goddess for writers.