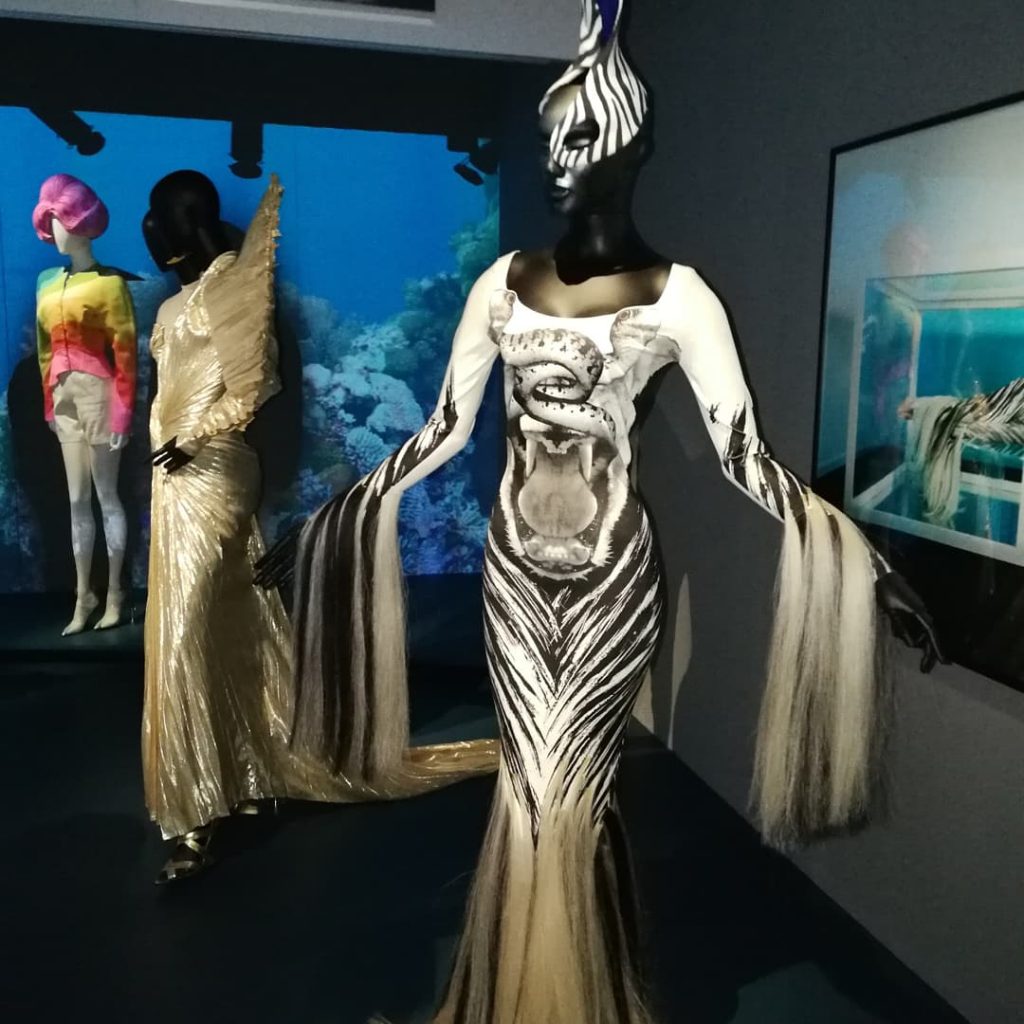 Paris – the capital of haute couture – shows a retrospective of one of the world's most famous fashion- and scenery artists. The Musée des Arts Décoratifs, situated next to the Louvre has dedicated two full floors to Thierry Mugler's creations.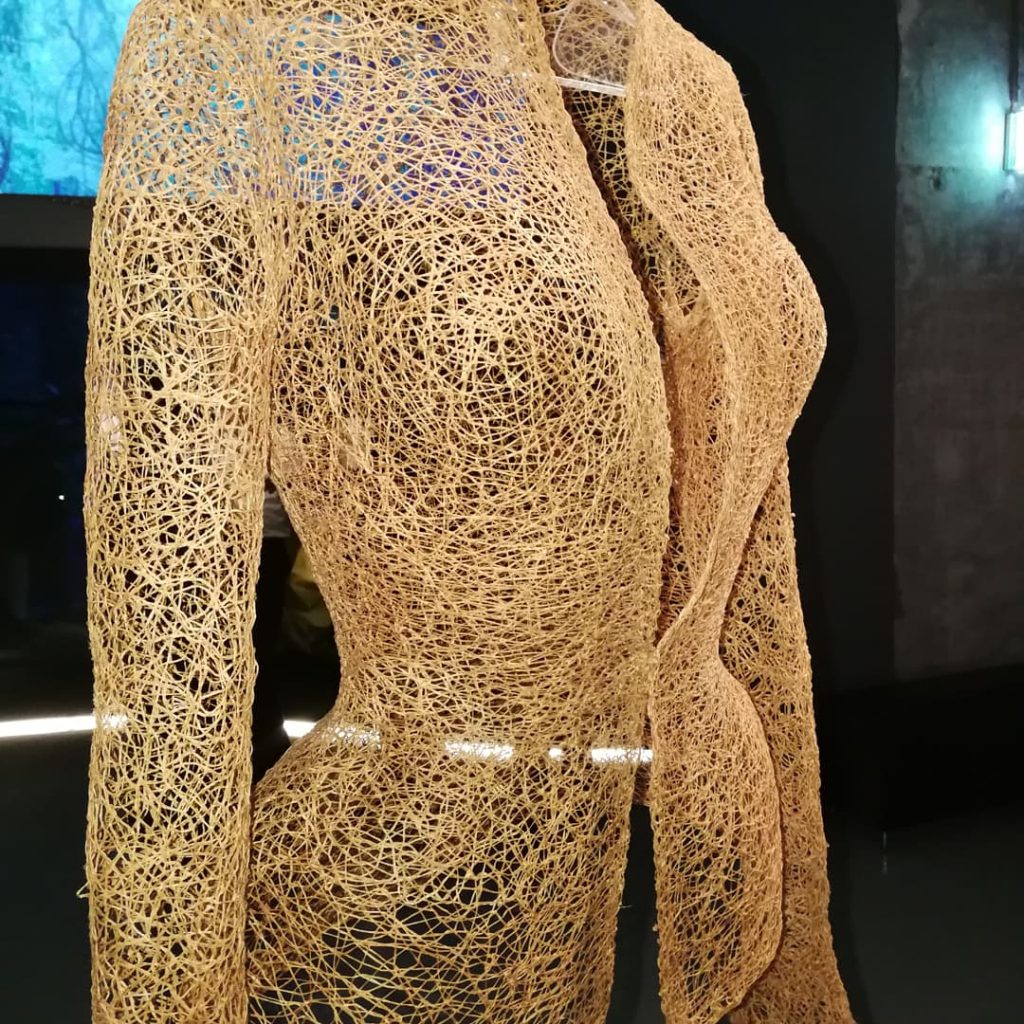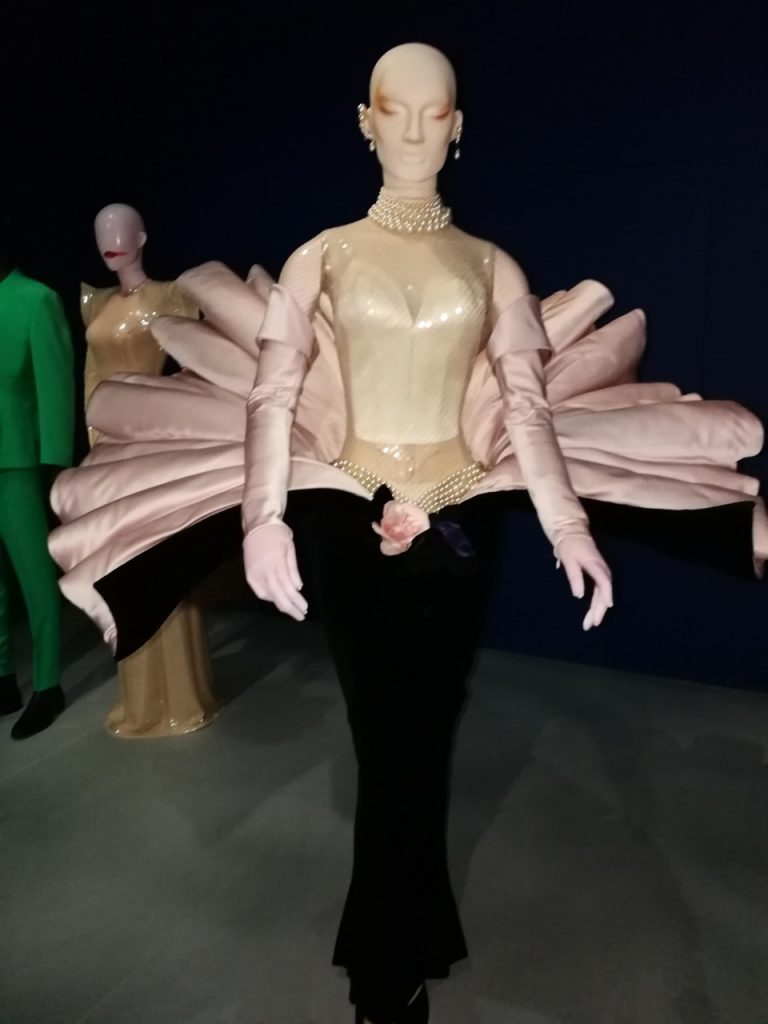 Paris cultural life is once more buzzing after nearly two years of lockdown. This exhibition gives the viewer just the energy kick needed to get going! It was like stepping into another planet. Couturissime is unlike any of the usual haute couture exhibitions. The creations, as well as the materials used, resemble more Star Wars, than Paris chic drawing-rooms.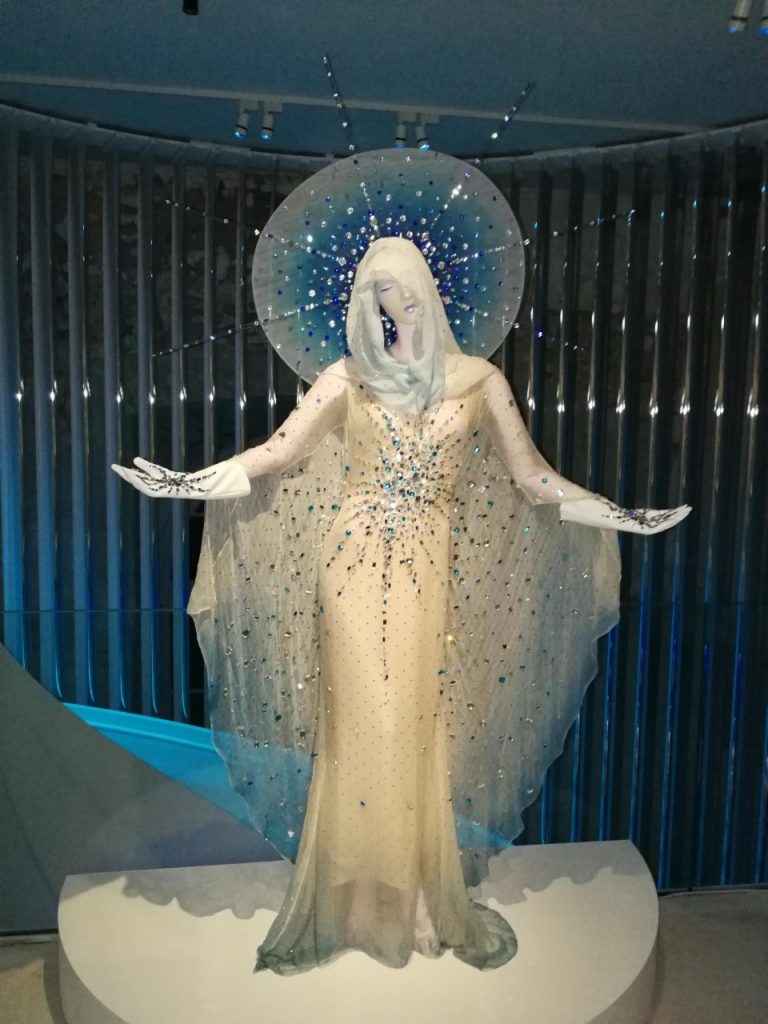 Mugler isn't just a fashion designer, he's also a scenograph, photographer, filmmaker; just to mention a few of his skills. More than a retrospective, this exhibition gives us a glimpse into a part of his life and creativity.
Despite that his first collection, from 1973, took place during the hippie movement, with its bohemian fashion, his was the opposite: Mugler's women are strong, animal-like creatures dressed in the most outrageous clothes, using vinyl and plastic.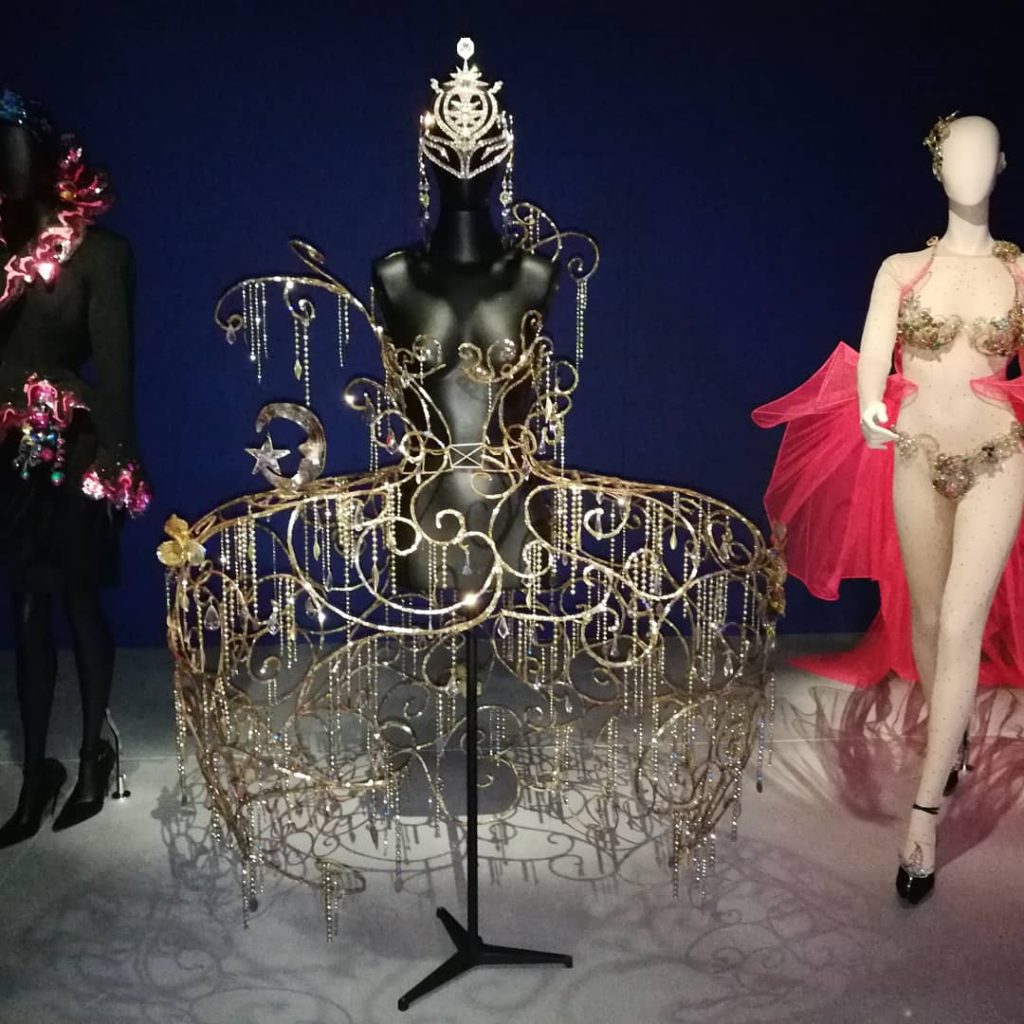 I walked into a fairy-world inhabited by insects, sea animals and snakes. The clothes exhibited resemble those found in a movie, theater play or an opera. Their are no boundaries to Mugler's imagination. Women's thin waists were enhanced as were their breasts, showing deep cleavages. I was met by nymphs wearing steal corsets, a cape with enormous butterfly wings, tightly fitting fishscale dresses and heroines taken directly from cartoons such as "Catwoman". Mugler called his women "glamazones", i.e. modern, chic, urban, imaginative and strong women.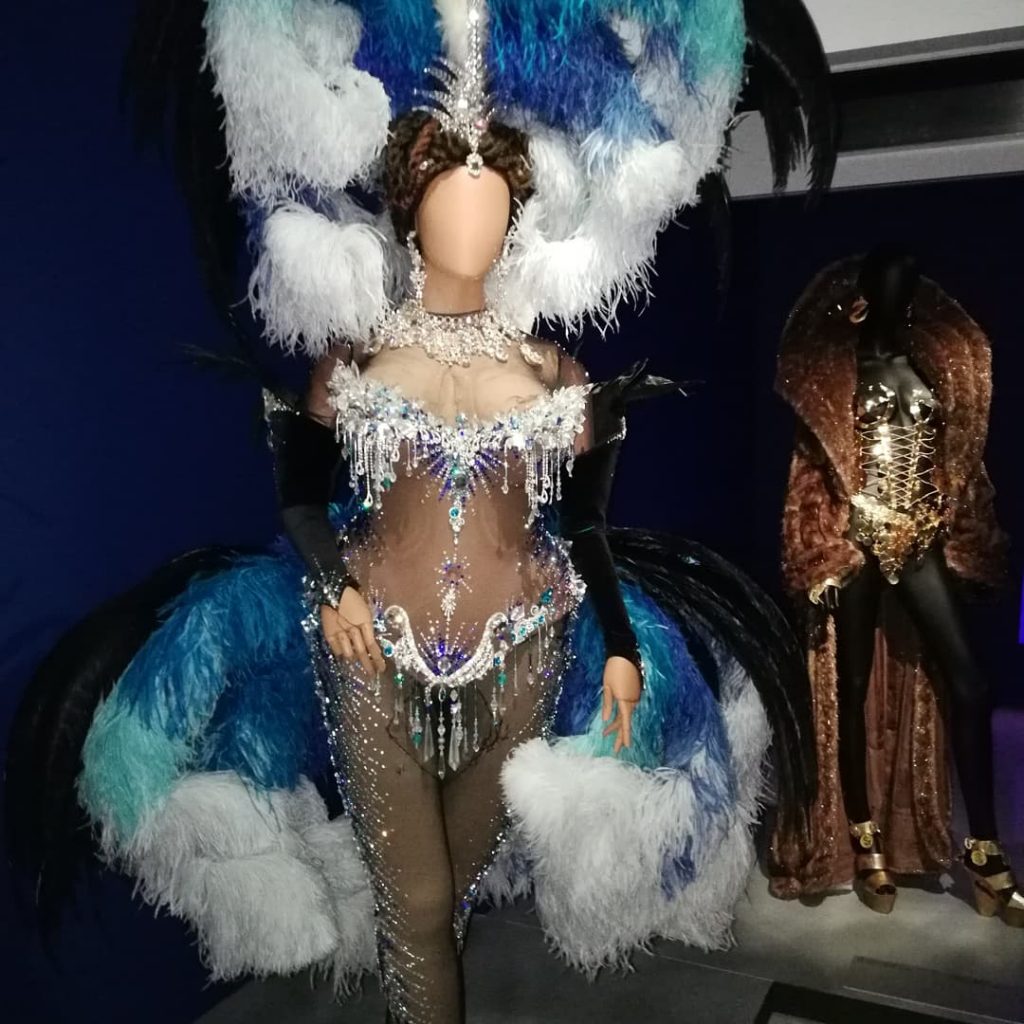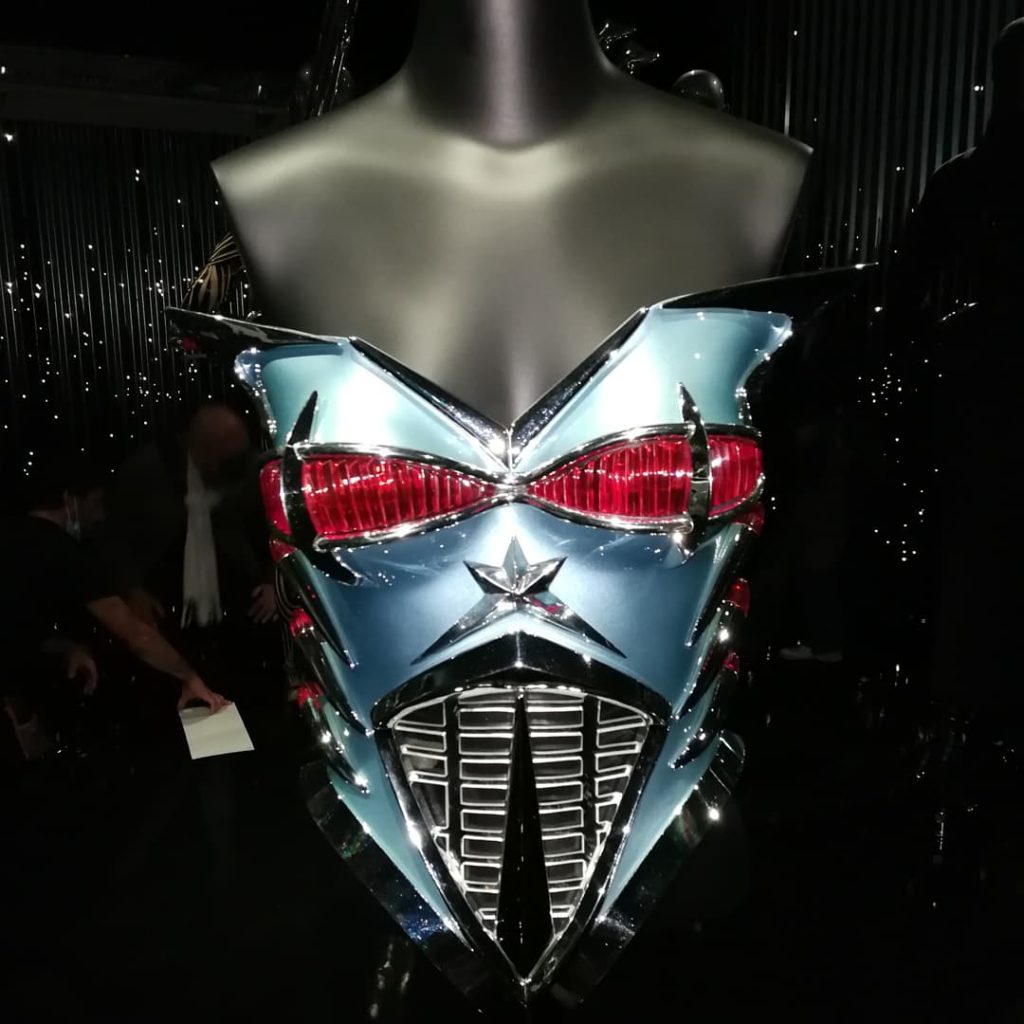 The last room on the first floor, was filled with scents from his different perfumes. I discreetly lifted up my face-mask to smell Angel, his most famous perfume. "I wanted to remember my childhood with a scent of hot choclate and cookies", he said. After months of trial and error in one of the perfume factories in Grasse, the scent was finally approved and has since been an international hit.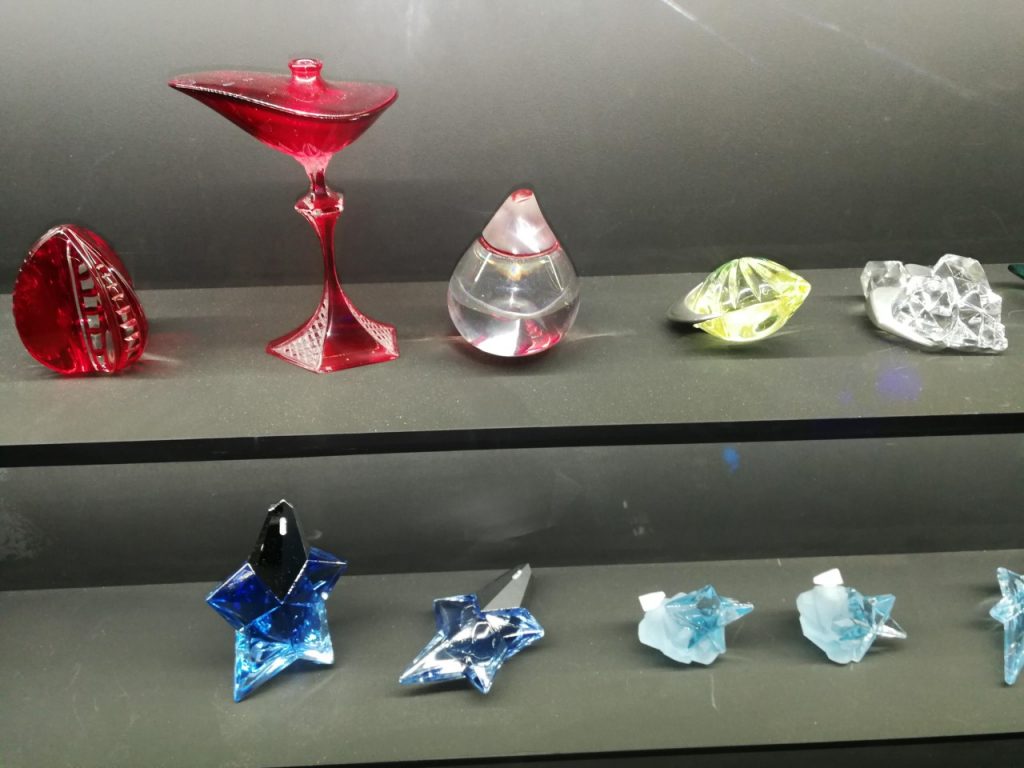 On the upper floor, I was met by Mugler the photographer, with large, magnificient pictures, inspired by Helmut Newton, that he had also worked with. The photographs heighten Mugler's interest in extreme nature sceneries. The mannequins were photographed on the top of Opera Garnier and on the Chrysler Building's roof; on an Iceberg in Greenland or out in the Sahara desert. Mugler seems to be drawn to women's power over and struggle with nature's most inhospitable places. These women are more like "übermenschen" than women.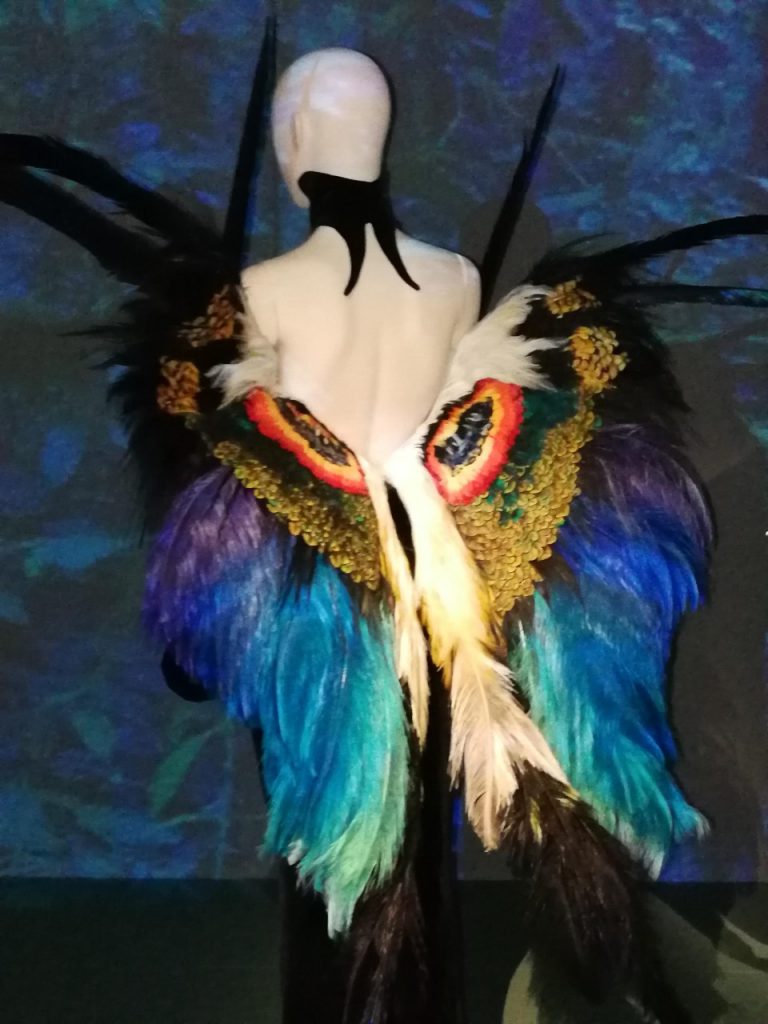 Thierry Mugler also fought for Aids'victims and made a collection to denounce the predjudices against them. He got several famous people to help him in this endeavor, such as Madonna, Emma Sjöberg and the trans mannequin Connie Girl, to mention a few.
David Bowie, Beyoncé and Lady Gaga also wore his creations, as is shown in different photographes. The exhibition ends bloodily, with a video clip from Mac Beth to which Mugler had designed the clothes.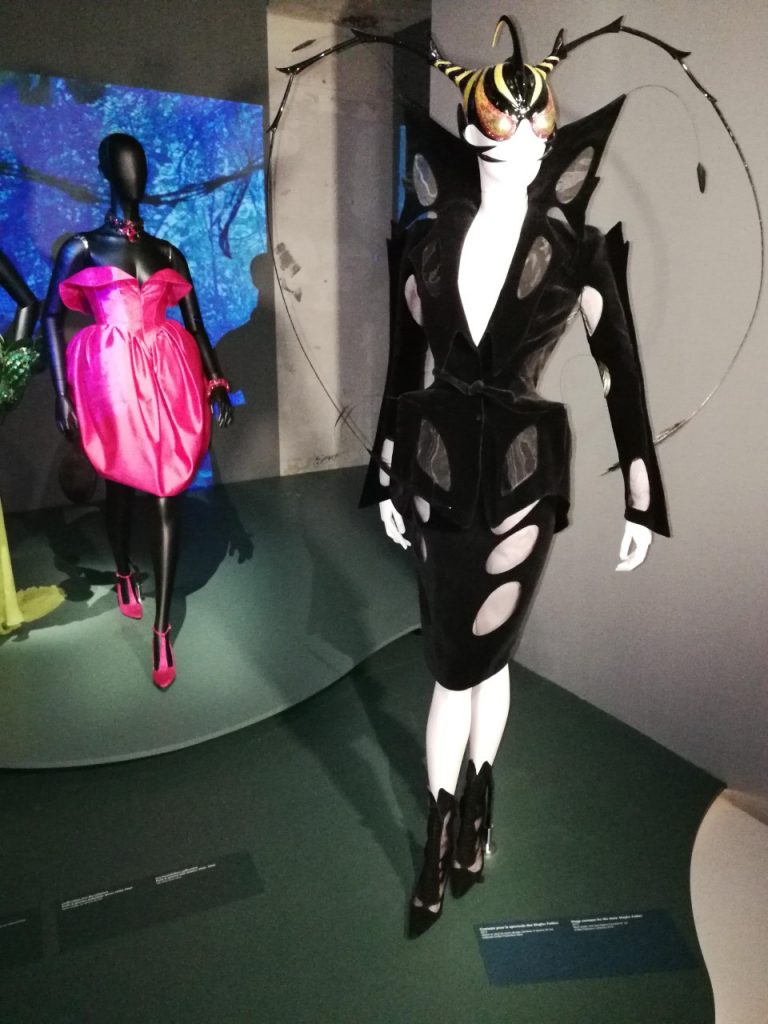 One either loves or hates this exhibition, but it won't leave anyone indifferent, that I can assure you. I felt like I had been at the opera, the theatre, the movies and … to Jurrasic Park all at once. You'll get for your money's worth!
Anne Edelstam
Thierry Mugler
Couturissime
Musée des Arts Décoratifs, Paris
30 September 2021 – 24 April 2022