Presidents' wives who continue with their own careers and wives who become presidents that's a new order of things: Eleanor Roosevelt was one of these, Valérie Trierweiler – the French President Hollande's companion – another and Ellen Johnson Sirleaf – Africa's first woman president – a third.
Eleanor Roosevelt:
Claude-Catherine Kiejman has written a well-documented and inspiring book about the former American presidential wife – Eleanor Roosevelt, First Lady and Rebel (Tallandier 2012) – published in French. I discover a woman of her time who inspires and encourages her husband but who despite that gets what she wants. She's Hillary Clinton's model and the question is if the latter's ambition isn't to override her model and run for the presidency herself one day?
No other woman can claim to surpass Eleanor's activities, popularity or influence as First Lady in the USA despite her large family of six children. In the United Nations she led the enforcement of the declaration of Human Rights. When the segregation still prevailed in the USA, she supported the afro-american movement, defended society's outcasts and the women. The President's illness and handicap was one of the reasons that she was sent out on different missions but not only. Eleanor also had a strong will of her own and a personality that always pushed her foreward. The book gives the reader a true picture of one of the world's most active and intelligent women on the political scene of the time.
Time will tell if Trierweiler or Clinton will do as well in their respective roles to create a more equal and just society.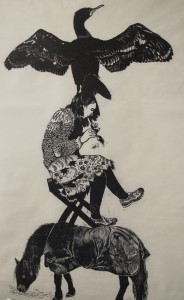 Ellen Sirleaf
The Nobel laureate and Africa's first woman president's memoirs tell the story of yet another remarkable woman. This child will be great is the name of Ellen Johnson Sirleaf's book (Harper Collins, 2009) that is a detailed description of not only her life and her choices but also of her country, Liberia. This country to which afro-americans arrived as free men from slavery in the USA to become the elite. The original inhabitants were considered as second citiziens and this is one of the reasons behind the country's long and bloody history. Segregation led to hatred that led to war but now it's time for reconciliation. This book is a part of that transition.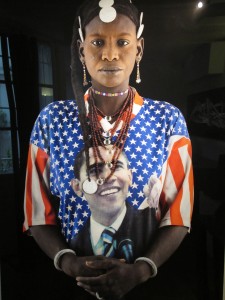 Already in the 18th- century the idea of sending African slaves back to their continent emerged among opponents to slavery as a way of ending that cruel trade. Some Christians thought that it would be a perfect opportunity to spread Christianity to the "black continent". During the revolutionary war, African slaves battling for Britain were promised to be freed. Some Americans – such as Thomas Jefferson – thought it would be an expediting way of getting rid of the afro-americans to create a "white America". A foundation was created and in 1820 the first black Americans were sent off to Africa. A piece of land was purchased where they got established. In exchange the Americans promised not to interfere with the African lucrative slave trade. In 1824 the town that had been carved out of the jungle was baptised Monrovia – named after the American President James Monroe – and the enitre colony became Liberia's Commonwealth until its independence in 1847 when the name was changed into only Liberia. Liberia's flag resembles the American one and it's people's motto is "our longing for freedom took us here".
Ellen Sirleaf
But these afro-americans arrived with their set of traditions, clothes, religion and english language without consideration for the local people, their habits or languages.  The resulting alienation led to cleavages that degenerated and led to a deeply divided society.
Sirleaf explains well this development in her memoirs. She herself has been a controversial person and I understood it better after reading her own history. I still did not find her as likable or extraordinary as for example Aung San Suu Kyi. But she's both inspiring and courageous. A woman who doesn't give up despite numerous set-backs but who always strive to become as "great" as she had been foretold as a child.
Liberia's and the USA's history is interwoven in a unique way.
It makes me think of another history: that of Israel and Palestine that are also interwoven. The Palestians were equally set apart at the arrival of the Israelis. Shouldn't we learn from history that one can't just land and colonise another people without creating deep cleavages and resentments that inevitalby lead to war and sorrow?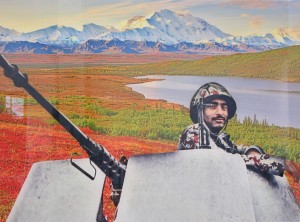 Both Ellen Sirleaf and Eleanor Roosevelt should stand out as models for leaders where they can learn how to help the oppressed and thus create a society for all to live in, respecting for each other, side by side. Both have been bridge-builders needed for peace to prevail.
Rebellious women as these show us the way. I hope we'll see more of a similar kind in the future. Our strained world needs it!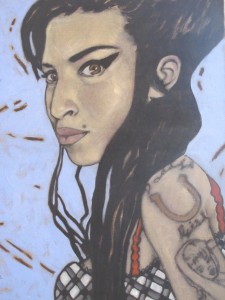 The singer and rebel: Amy Winehouse