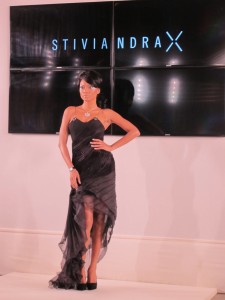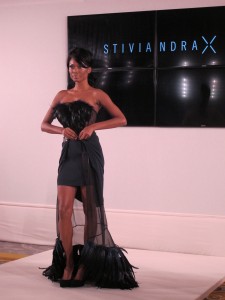 STIVIANDRA Couture is named after its instigator,  Miss Angola of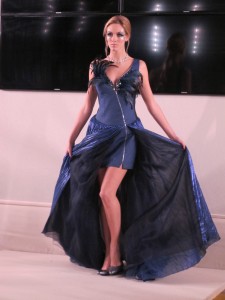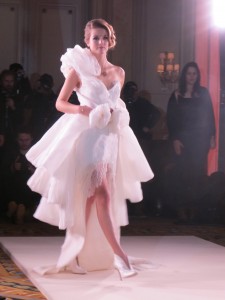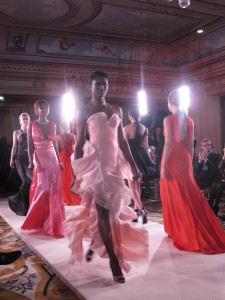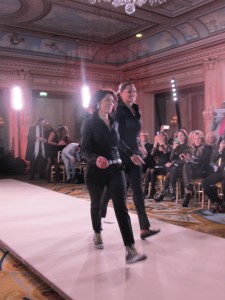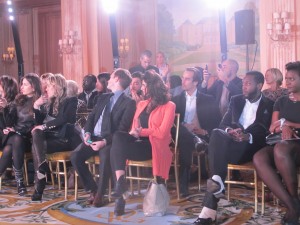 2006 and later Miss World Africa. This courageous and gorgeous woman becomes a star in Angola and evolves into a veritable business woman. She now lives between Paris and Luanda.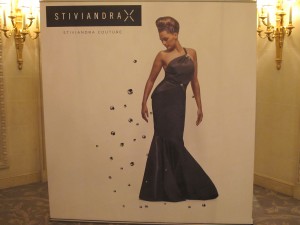 Her aunt transmitted her love for couture and for perfectionism. Her interest for art maybe came from her Portuguese ancestors?
Stiviandra Oliveira cooperates with art director Anissa Bara who has worked for the greatest fashion houses. Their meeting and their collaboration gave birth to the label Stiviandra in December 2012. The house uses the most noble materials and precise work to create dresses of an irreproachable quality. The diamond is used as principal theme, as an homage to Angola and is part of most of these elegant but still audacious and light dresses.