From March until August 201 the Belgian fashion designer Dries van Noten's creations are shown at the Musée des Arts Décoratifs in Paris.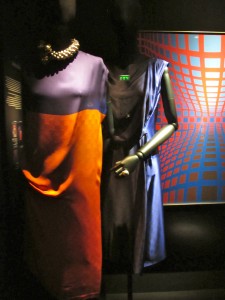 Dries van Noten and Vassarely
Dries van Noten takes us – during this unique exhibition – on an intimate trip into his creative universe. The visitor discovers his special talents, illustrated from various and different sources of inspiration from all over the world. Photographs, videos, music as well as works of art from known artists that have inspired the designer are also exposed.
Background:
Both parents were in the textile branch and early on they triggered Dries van Noten's interest for fashion. He studied fashion design at Antwerpen Art School. Just a few years after his exam in 1986, he launched his own brand.
Together with a group of young Belgian avant-garde fashion designers – called the "Antwerpen Six" – he presented his first men's collection in London the same year.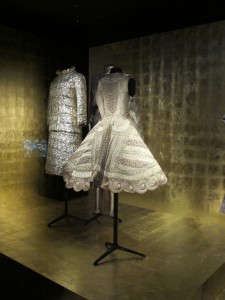 Influence:
Dries van Noten is unique in that he has combined fashion with art from different epochs. He refers also to other cultures attached to memories from his own experiences. His collections don't only reflect his phantasies and dreams of exotic places but also stem from ethnical- Indian- Chinese- African and Mexican traditions. It's essentially in the textiles that I found these exotic influences in this year's spring and summer collection.
The 2009 winter collection for women was based on paintings of Francis Bacon, while the men's collection was inspired by a painting of Elizabeth Peyton (Democrats are more Beautiful, 2001). But his sources of inspiration might as well come from a special colour, feeling or atmosphere…
Just as Jean-Paul Gaultier he doesn't mind mixing men's and women's clothes. He can dress men in cloth traditionally used for women (like lace for example) and makes his women's cloths using masculine cuts.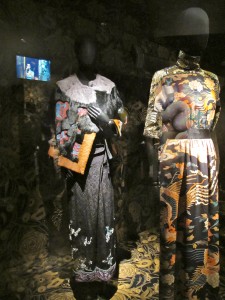 Fashion shows:
The excellence that every creator strives after culminates during the fashion shows.
Dries van Noten's shows are suited to his creations among several being considered the best in the world. He chooses unusual places always related to his collections like for example the Paris Indian quarter (Passage Brady in the 10th), the Palais Royal's fountain, or around a gigantic banquet…
He has also collected antique and exotic objects suited for the collections.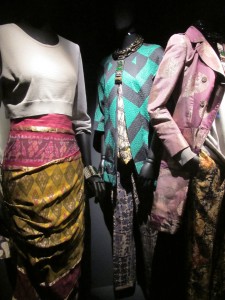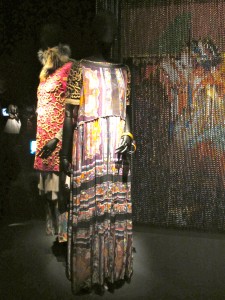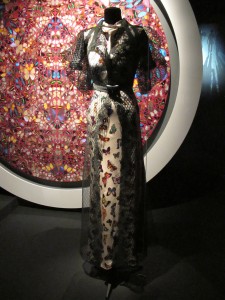 This exhibition shows the entire spectrum of his genial creativity with a mix of historical, imaginary, ethnical, filmic, musical and geographical references. His creations are shown parallel to a few chosen ones by Elsa Schiaparelli and Christian Dior, as well as some designers from the 80s and art works by Yves Klein, Victor Vassarely, Francis Bacon, Elizabeth Payton and Damien Hirst. Films like Stanley Kubrick's Clockwork Orange and Jane Campion's The Piano   also contribute to make this fashion show to something more than fashion.
Maybe the public will discover that fashion isn't something frivol and superficial but an art form in itself?
Anne Edelstam, Paris