May first isn't only worker's day, it's also time to celebrate spring. Lily of the valley bouquets are sold everywhere in markets and street corners all around France: it's called La fête du Muguet.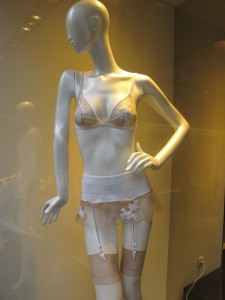 The spring flower:
Since 1561, spring is celebrated with a small bouquet of lily of the valley on the first of May. It was the French king Charles IX who started with what was to become a French tradition by giving bouquets of lily of the valley to the ladies of his court.
It became so popular, that Charles IX then made a decree that the first of May should the only day of the year when anybody would be allowed to sell flowers anywhere without a special permit.The people who aren't out demonstrating that day, often have lunch or dinner with friends or family, taking along a bouquet of lily of the valley to bring luck and happiness to the home.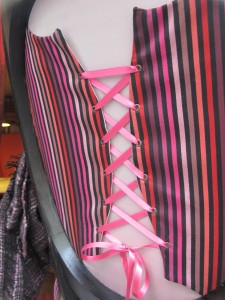 Fashion and lily of the valley:
Not only kings were fond of that particular delicate plant with its tiny and arching stems of fragrant bell-shaped white flowers. The famous fashion designer Christian Dior wanted to create a perfume with his favourite flower: lily of the valley. Dior is nowadays just as well known for his perfumes as for his clothes. In 1947 he created his first perfume together with his childhood friend, Serge Heftier-Louiche. "A woman's perfume tells more about her than even her own autograph" Dior pretended.
Christian Dior was born in 1905 in Normandie, next to the adjacent Atlantic coast but the family moved early on to Paris where the young Dior grew up.
His father was a clever businessman (a skill his son obviously inherited) who had great plans for his offspring. Christian however had other ideas: he was more interested in art and convinced his father to help him to open his own art gallery – after having completed his studies in international politics. Three years later, in 1931, he had to close it though due to financial problems.
Christian Dior then started to draw fashion illustrations for different magazines at the same time as he worked as a designer's assistant where he learned his craft.
In 1940, when France was occupied by the Germans, he finally got a job as fashion designer for Lelong, dressing both Nazi-wives as well as collaborators…
It was only after WWII in 1947 that Christian Dior created his own fashion house and quickly gained international recognition and fame. Soon enough, stars as well as royalties dressed in Christian Dior's ultra feminine and beautiful creations.
Despite the fact that he died only ten years later, in 1957, he was and still is one of fashion's greatest names.
Yves Saint Laurent took over his fashion house and developed it. The film with the same name about him is absolutely worth seeing.
To celebrate spring I can't think of anything better than what Dior has given us women: wonderful scents. So I put on a few drops of his latest and one of my favorite perfumes, Diorissimo with its distinct lily of the valley fragrance, before hitting the Parisian spring and the strolling pedestrians…
Anne Edelstam, Paris