Despite Scandinavians winning 2019 Boccus d'Or's – the gastronomic "Olympic games" – best prizes, tourists don't come to Scandinavia for that reason. One third of France's tourists visit instead this country for its food. The French encourage that trend by organizing a yearly international gastronomic festival: Goût de France. It starts on 21 March 2019 and takes place all over the world. I attended their media conference in Paris.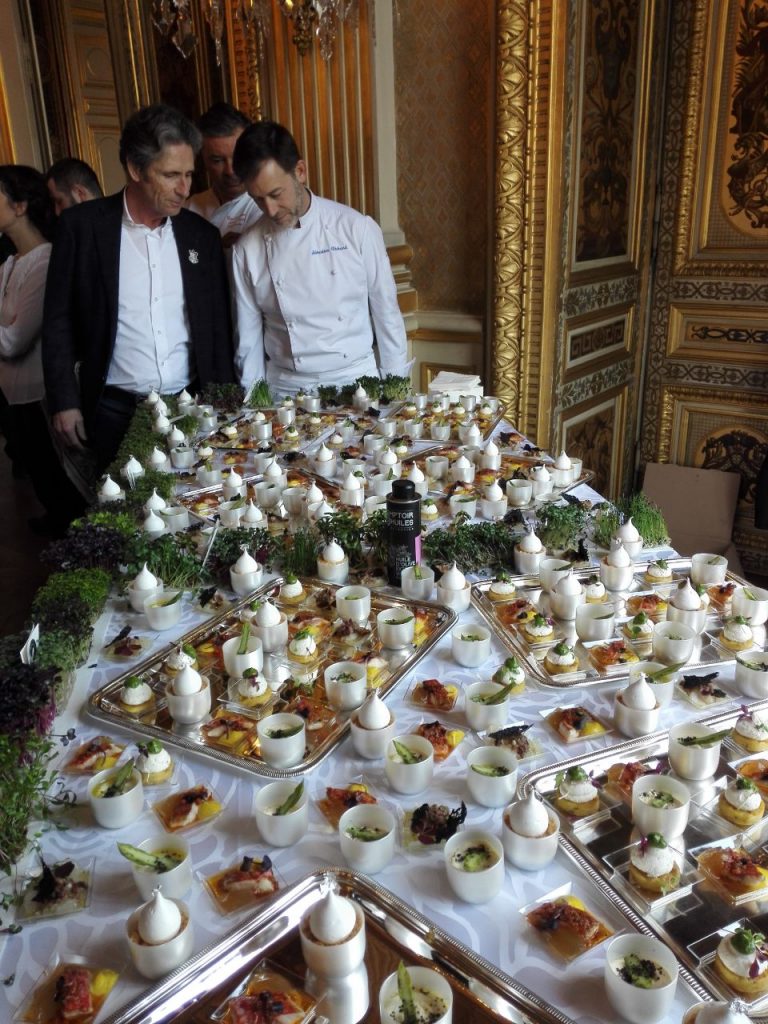 We were invited to this event at the Foreign Ministry, Quai d'Orsay, in all its splendour. Someone dared to ask if the large garden couldn't be transformed into a kitchen garden one day? Most speakers emphasized the importance of producing locally and ecologically, instead of the mass-industrialism that impoverishes the soils.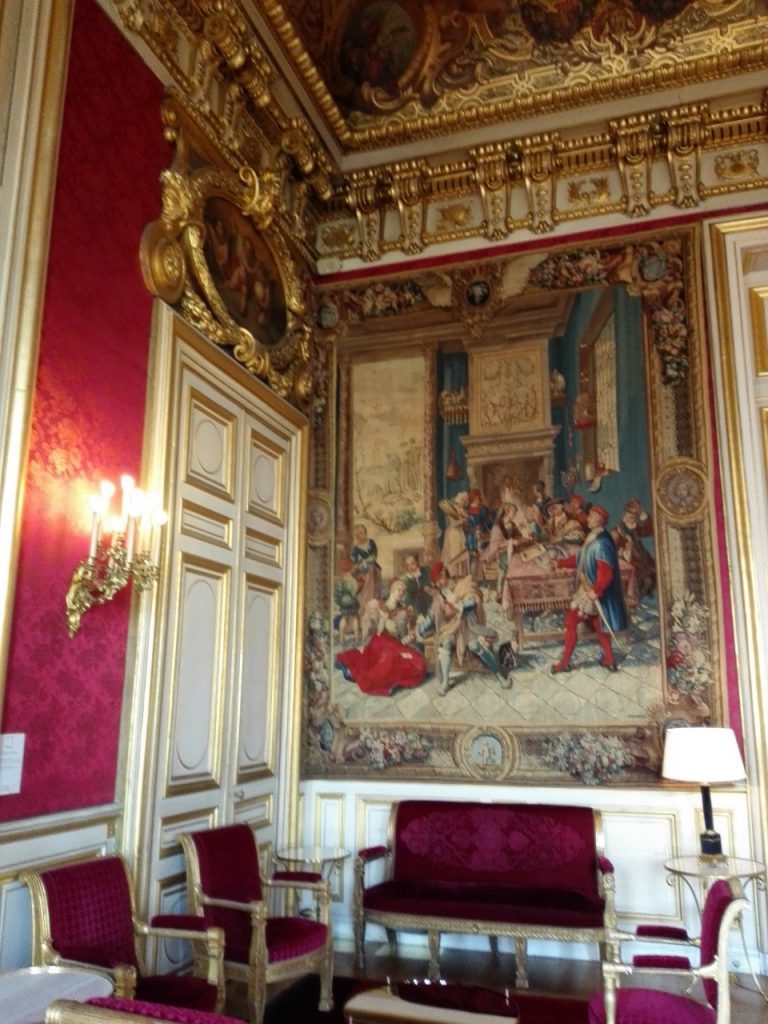 Quai d'Orsay
Provence was declared 2019 region with Marseille as its major city. Each year one specific region is thus highlighted. Enjoying sitting down together around a good meal is a must for most Frenchmen. Guests are welcomed with an apéro, or drink accompanied with snacks, followed by a first course and then a main course, salad and cheese (at least five different ones) with baguette, and desert, seated around a well-decorated dinner table. The meal is of course accompanied by different wines and ends with coffee and sometimes a cognac or Armagnac. Heated philosophical and political discussions where everyone is supposed to speak up, often enthusiastically gesticulating, are expected during the evening. One has quickly to learn the art of interrupting at the right moment if one wishes to get ones ideas across.
One of the world's most renowned cooks, Alain Ducasse, presented a new book: Le livre blanc de la gastronomie – a gastronomic hand-book – that will be available in several languages when the festival starts on 21 March. It can be downloaded in English. In the book, the reader will find guides on how to grow, buy and cook respectfully of the environment, locally and ecologically without it being dreary or tasteless.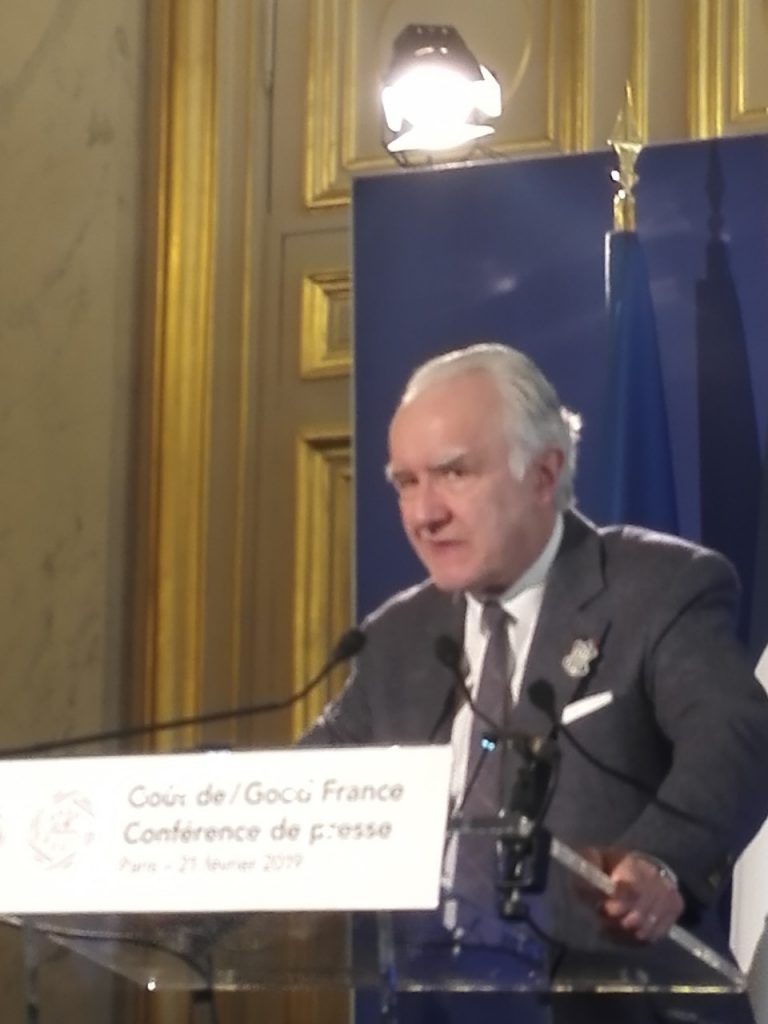 Alain Ducasse
Elisabeth Cousteau, granddaughter of the famous ocean researcher with the same name, spoke of the importance of safeguarding our seas. She said that these famous cooks had a responsibility to teach their guests to eat many more than the 15 fish- and sea-foods we are used to. The sea is full of smaller fish that we should learn to cook and eat. Over-fishing is in danger of extinguishing the larger fishes that take longer than the small ones to reproduce. Plastic is another danger and should be banished all together, according to her. Restaurant owners and cooks, together with the rest of us, should think about buying their food locally and only from responsible fishermen who are concerned about the welfare of the waters.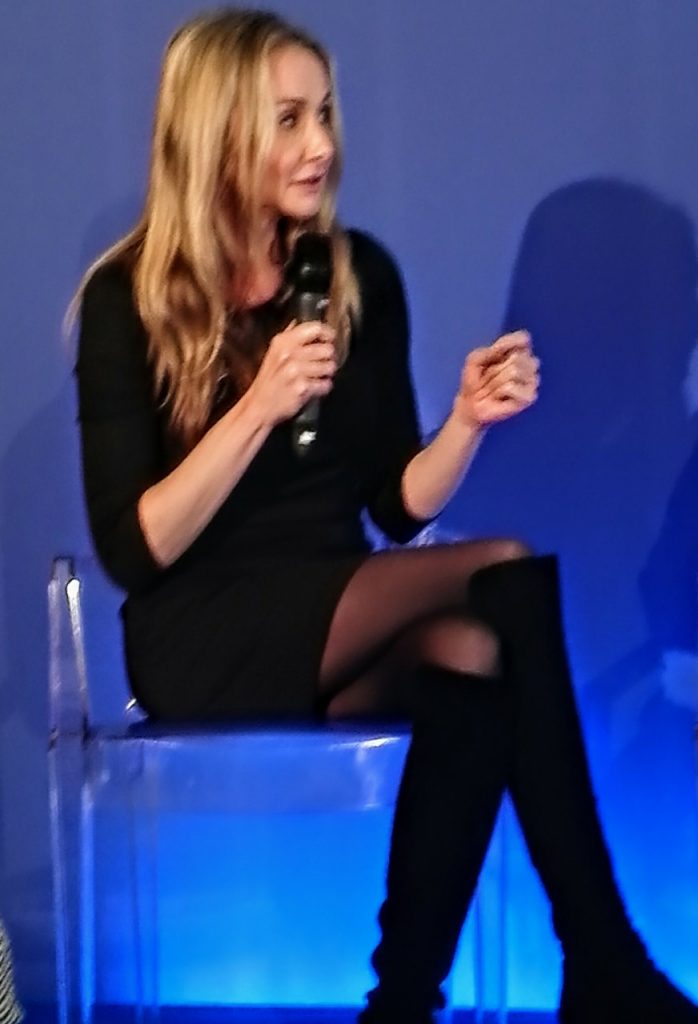 Elisabeth Cousteau
A star-cook from Luberon, in Provence, told the audience that she was the third woman cook in her family but that she was gluten allergic. Despite that, she hadn't given up on her career as a cook but instead created a 100 % gluten free restaurant, L'Auberge la Fenière. It's based on Mediterranean products cooked with chestnut flour, peas and rice instead of wheat flour.
Another cook explained how he had learned to grow his own vegetables and get rid of his trash in a responsible way despite a yearly turnout of around 10 000 guests. One of the exhibitors showed how each one of us could grow small vegetables in a tiny space. I tasted a panel of fishes, ham (jambon de Bayonne), cheeses, breads, deserts and different wines from Provence (can recommend Château Paradis from Le Puy Ste Réparade).
I asked goose-liver expert, José Guedes, what he thought about force-feeding geese with food for our own sakes. He painstakingly explained to me that these birds have an extra stomach in which the food goes before ending up in an ever-expanding liver. They stuck an enormous amount of food naturally into their stomachs to be able to fly North for three-four months without eating. When they finally land, their livers are back to a normal size again. He has a smaller farm where he feeds the geese and cooks the goose-livers with figs – a Pharaoh recipe – and I dare say that it was delicious!
France is one of the world's foremost tourist hubs but it has been badly hit by the yellow vests turbulences, going on since mid-November 2018. However for those of you who still wish to come here, I encourage you to drive around – or why not bicycle – in Provence and try out its local restaurants. For protests or not, food still governs much in this gastronomic country. However don't forget that meals are merely an excuse to meet and take time for each other.
Anne Edelstam, Paris