"Not one single woman is ugly, only lazy", according to Helena Rubinstein.This is the story of the poor Jewish girl who climbed the ladders and made her dream come true.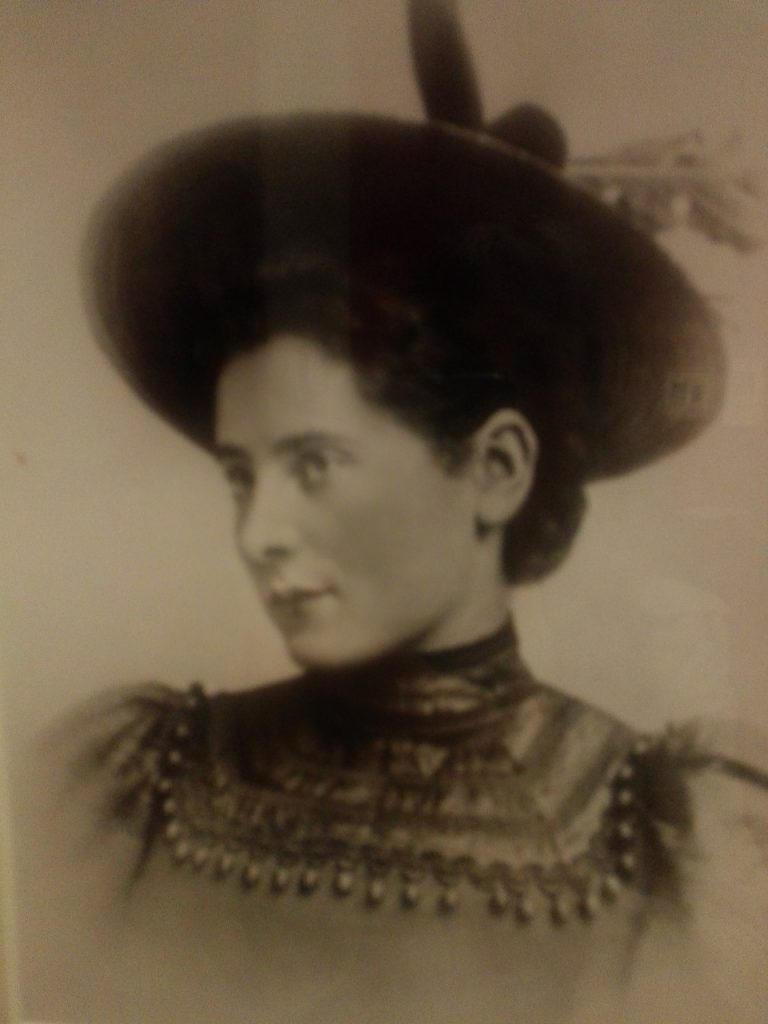 Helena Rubinstein young
Helena Rubinstein's exhibition is shown at the Jewish Museum in Paris this spring and summer. 2019 commemorates 80 years after the start of WWII, the war that killed millions in battle and in concentration camps. Helena Rubinstein was one of the silent heroes who helped her fellow Jewish friends and family escape the claws of the Nazis. She is also one of the first self-made women of her time.
The Jewish Museum is situated in the Marais that was a swamp before it was drained. It was a destitute area that the State wanted to wipe out. It was saved in the last moment and eventually restored. It is currently one of France's hippest areas with numerous shops and restaurants. However, in the midst of that, this former Jewish area still has kept traditional some Jewish shops and a Synagogue.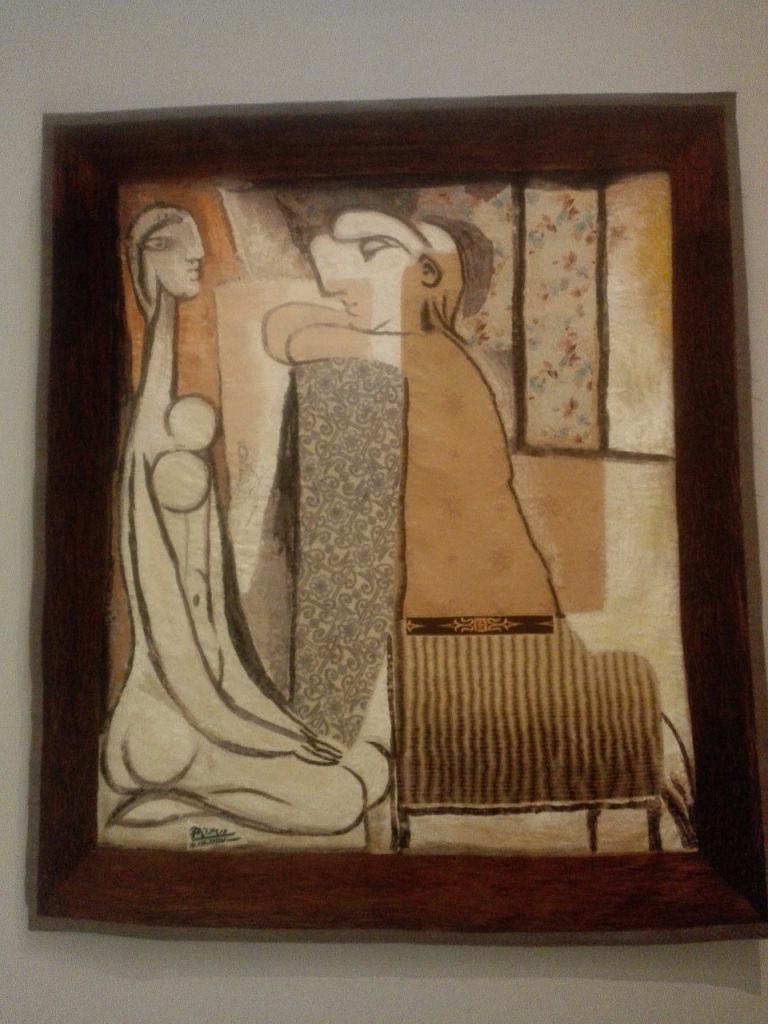 Tapestry by Picasso, Rubinstein's collection
The museum, an ancient palace, is worth a visit for its vast permanent collection and Jewish history. However this time, I concentrated on the young Jewish girl who, despite her modest background became an icon within cosmetics and as an art collector. She developed her taste for the arts and became a mentor for artists like Chagall and Modigliani.
In the exhibition's first room, the visitor encounters her childhood through photographs of her family, their small shop and the area where she grew up. Chaja Rubinstein (1872 – 1965) as she was named then, was born in Krakow's Jewish quarter and was the oldest of eight sisters. She couldn't finish her schooling because she had to help her father, working in his grocery store.
                        Showing how to put on the cream! 
Her mother introduced her to the importance of daily using a cream that the local pharmacist was making for them. She also gave her daughter a sense of self-worth and that carried her far. One thing leading to another, Helena which name she took on her journey to Australia, got more and more interested in different skin types. She opened her first institute in Melbourne. Some of the beauty boxes and posters from that time are exhibited as well.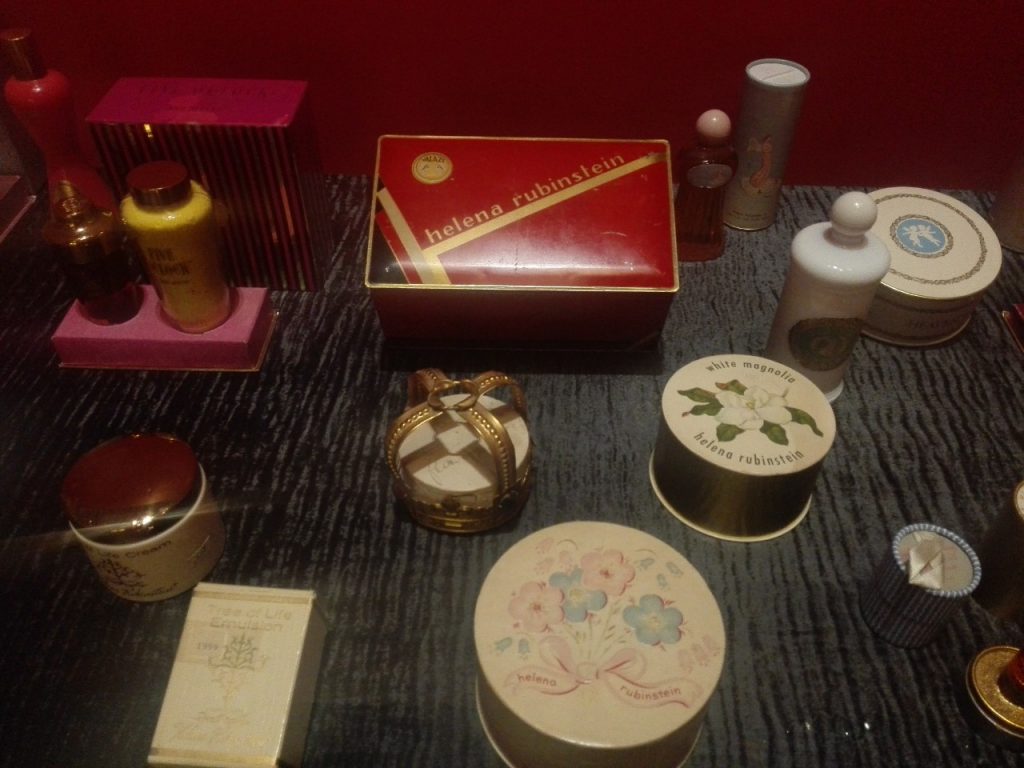 A few of Rubinstein's beauty boxes
She got the idea of making her first cream thanks to the sunburnt Australian peasant women with whom she worked in the beginning of her stay there. "You have such a beautiful, white and smooth skin", they complimented her. "It's thanks to my mother who gave me this wonderful cream." A few years later, Helena Rubinstein managed to create and get a patent on a cream based on different herbs and lanolin. She called it "Valaze" ("gift from above" in Hungarian). The success was instant!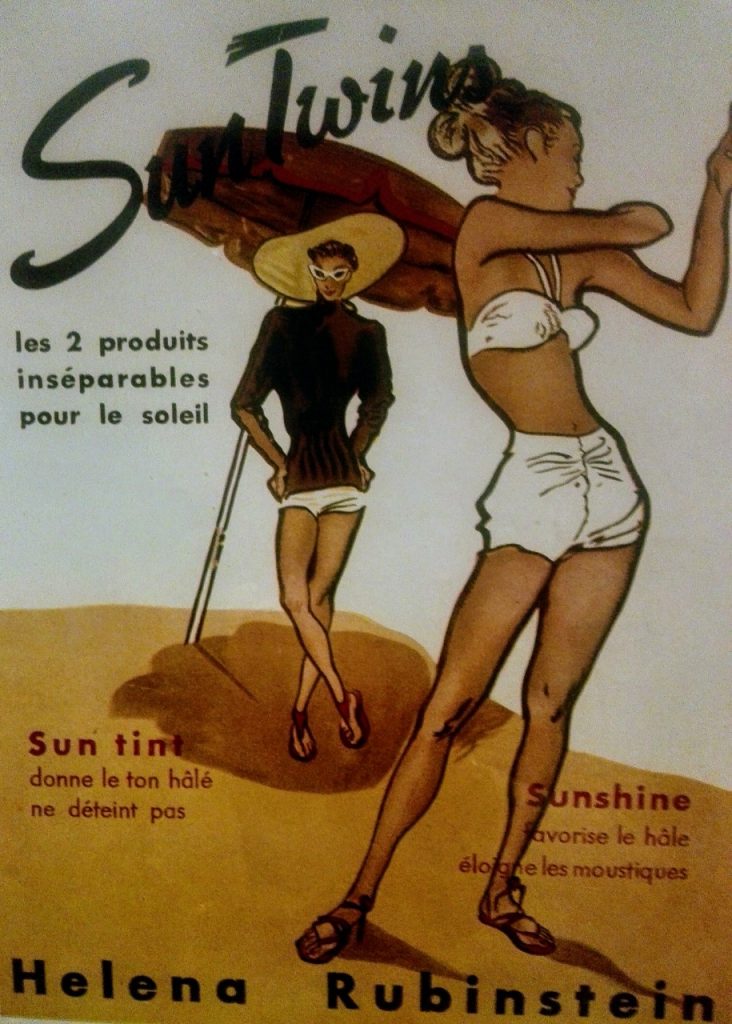 The next room showed photographs as well as art works from several interesting artists such as Jacob Epstein, African sculptures and tapestries by, among others, Picasso. These are but an infinite part of her huge art collection, one of the world's largest. One can view her home where these were displayed in videos and pictures.
It was her husband, Edward Titus, an American journalist of Polish-Jewish origin, just like herself, who introduced her to the international art world. Eventually, with the help of the fortune she made with her beauty products and institutes, she became an appreciated mentor. Her artistic vein developed and she mingled and helped writers (Ernest Hemingway, James Joyce, Colette), as well as artists (Fernand Léger, Juan Gris, Marie Laurencin). She even presented art-works at her beauty parlours.
Paris became her home in 1912. She bought an entire building in the centre of town. There she had her beauty institute, her office and her home. She also built a laboratory in which to make her creams. In Paris, she discovered fashion with Paul Poiret as her favourite dressmaker. Some of the dresses that he made for her are exhibited as well.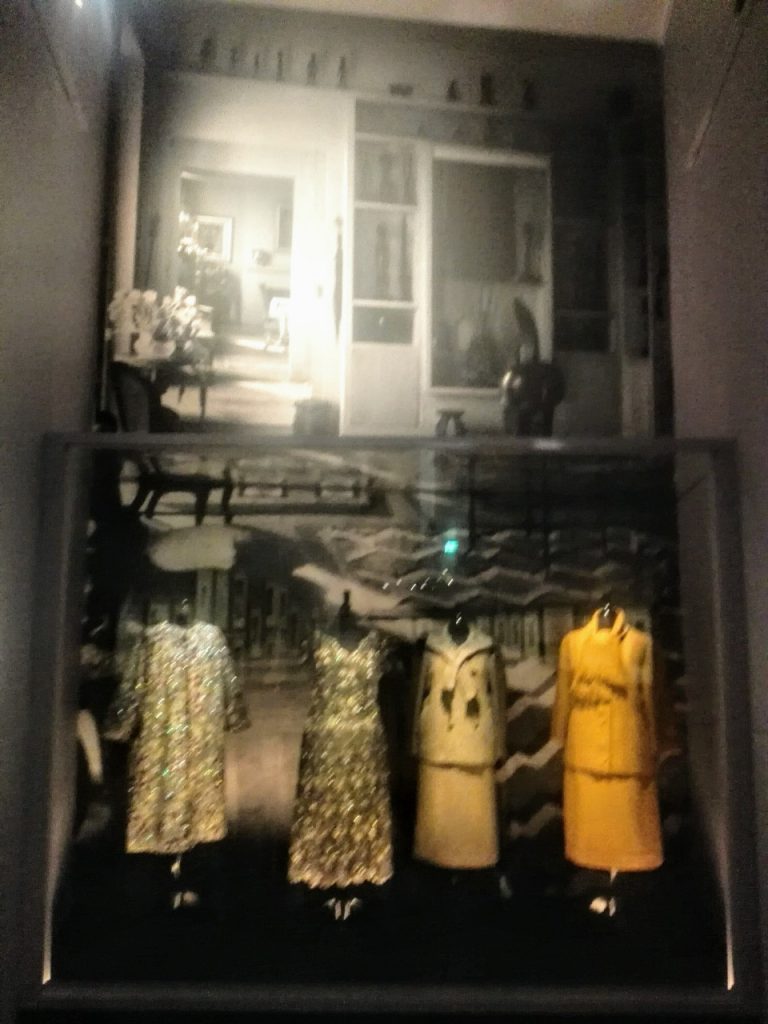 Dresses created by the fashion maker Paul Poiret
She eventually divorced and remarried a young prince and fled with him to the USA during WWII. However, Helena Rubinstein, true to her past, saved her family and several other Jewish families from the Polish pogroms. Some she hired in her many beauty parlours around the world. Others she helped to find jobs and housing in the USA.
Returning to Paris after the war, she discovered that the Nazis had destroyed and vandalised her business and home. However, she didn't give up, but rebuilt her beauty salons and her home. At the same time she expanded her institutes all around the USA. In 1948, she opened the world's first men's parlour with sauna, restaurant and barbers.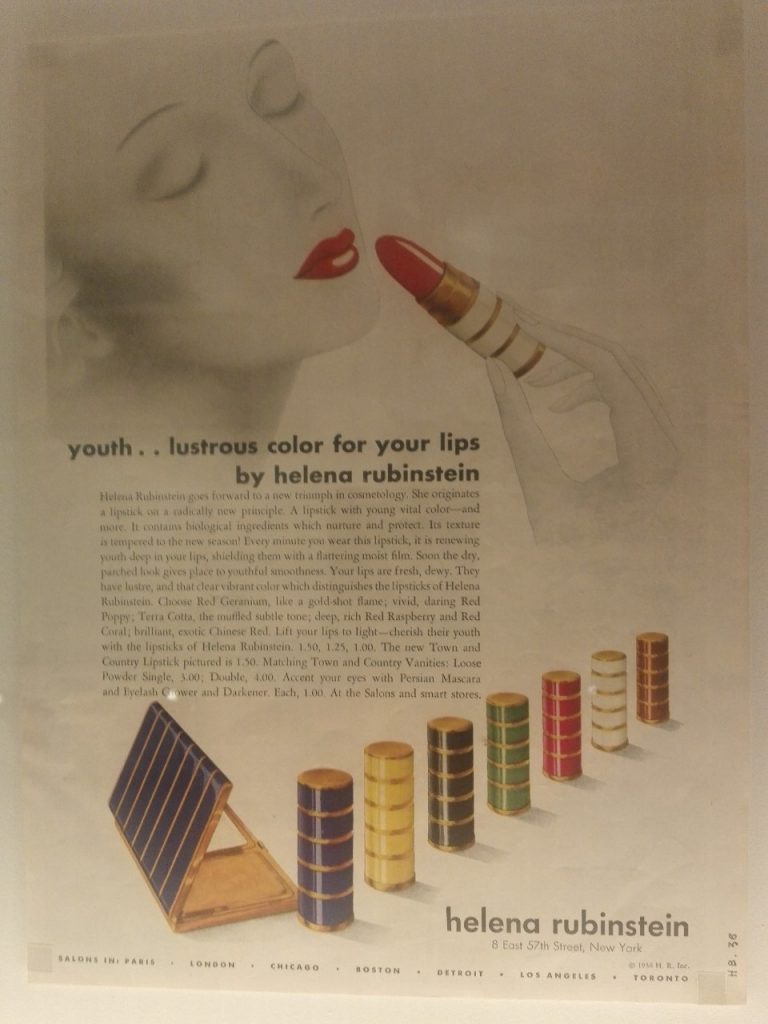 In the end of her life, her husband died, shortly after the death of one of her sons. To overcome her grief, she travelled to Israel. There she met Ben Gurion and Golda Meir. She financed a modern museum in Israel: "Helena Rubinstein Pavilion for Contemporary Art" and donated some works of art to the museum. A few years before she passed, she also constructed a factory in Israel. Pictures of these are presented.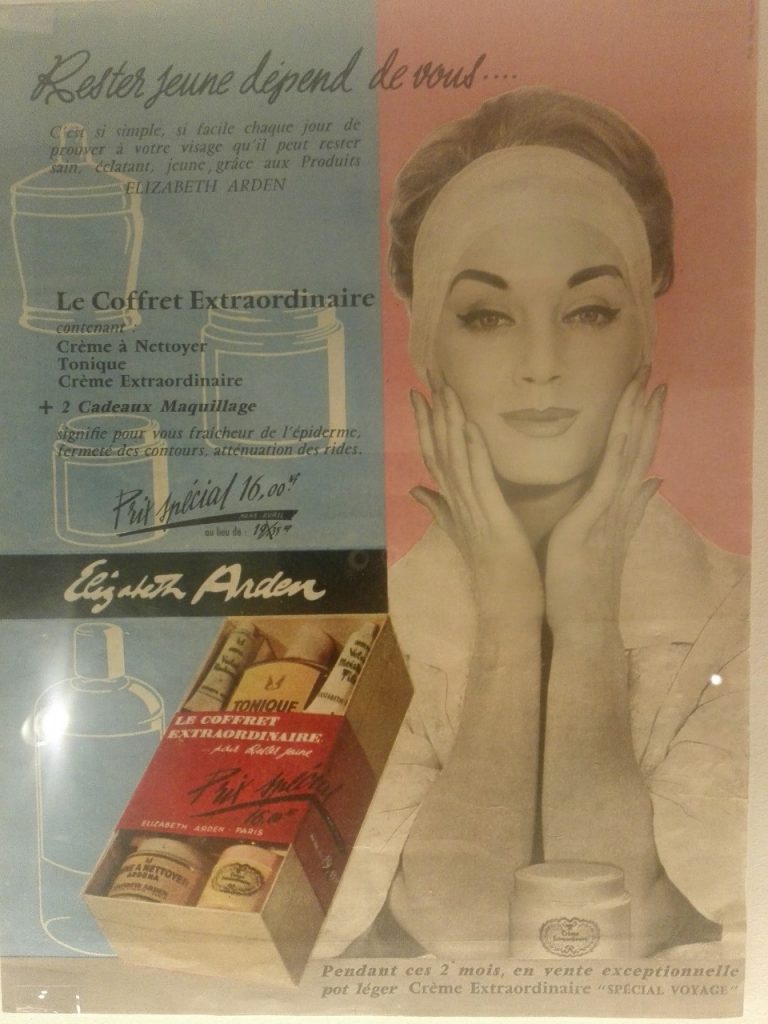 Helena Rubinstein, from being a modest Jewish girl to becoming one of the world's leading women, is worthy of all our admiration. One single person, with just her talent, will and perseverance can truly accomplish miracles!
This woman, one of the first self-made women, gave hope to many worldwide: namely that it's possible to make it independently of your background. However one needs a goal and a well-determined character. Helena Rubinstein was a woman nobody dared to trample on and not even war or anti-Semitism stopped her!
Anne Edelstam, Paris