This summer, Paris shows two great exhibitions – one at the Centre Pompidou and the other with drawings at the Louvres – of one of the past fifty years' greatest artists.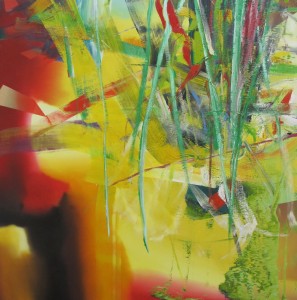 Gerard Richter:
Richter was born in 1932 in Dresden. As an autodidact draughtsman and amateur photographer, Richter started his art career through making a living by painting publicity posters before being accepted at the Dresden art-school. Five years after a traditional education, he was considered a competent figurative painter. His original and fresh style led to his first monumental command in Dresden. In 1959 the artist is allowed to travel to the West where he discovers Pollock and Fontana. "Their art was reason enough to flee to the West," Richter later admits. This year he celebrates his 80s birhtday. He admits that it was his decision in 1961 – when the train that took him from the Soviet Union to East Berlin, instead stopped in West Berlin and he defected – that sealed his faith. Some months later, the wall separating the East from the West was built.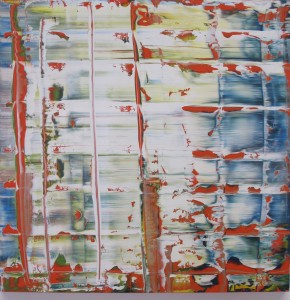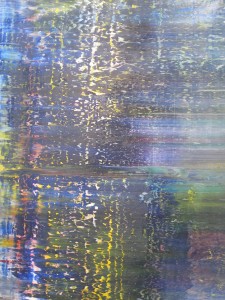 His art, that I discover during this large retrospektive at Pompidou, is like a soul-searching tour within Richter's unconscious meanders. The variations of his paintings and themes are so staggering that I sometimes wonder if it's the same artist!
Chronological order:
The first room shows out-of-focus photographs, some have been painted on but most find their strength in the artist's way of erasing the motives through pulling a hard brush on the still wet pictures and thus attaining an exciting and impermeable effect. His "toilet paper roll" is a wink to Marcel Duchamp's urinoir. While "Aunt Marianne" from 1965 is a moving memory of himself as a child in the arms of this schizophrenic woman that the Nazis later had killed in their extinction program for all deficient and handicapped people.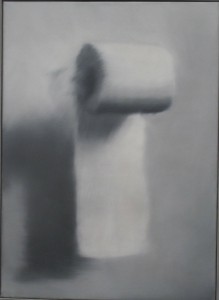 During the -70s this multifaceted artist goes from figurative to abstract art. He draws and paints perfect rectangels in different clear and gay colours on large canvases. The -80s are proof of freer compositions where the colours are splurted out and form exciting contrasts. "As in the world, art is constantly changing and diversifying," says Richter.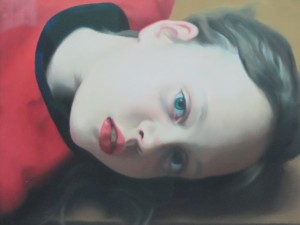 I spend a long time contemplating Richter's three enormous oil-paintings of clouds. One being more magnetic than the other, before reaching a room – displaying a beautiful view of Paris through large openings – with a gigantic glass installation. Richter has also experimented with glass and glass-painting. The mirrors make me wonder if not all art is but a reflection of our own inner feelings?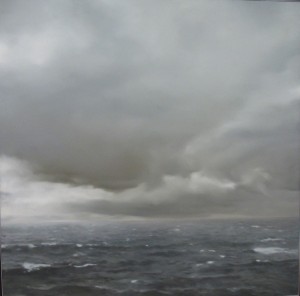 I'm as drawn to and moved by his intimate portraits of family and friends as repelled over his series of the death of the Baader Meinhof terror group.
Through his latest work, Richter – who is still active – reflects over the digital picture and its influence on art.
Richter's art can be compared to a 20th century history book. Sure one can paint events and experiences throughout the ages, I understand after having viewed this interesting and well-exhibited retrospective. The sole thing an artist needs is to be able to express his sensitivity. Be it in writing, in painting, in drawing, in photography or in any other fashion. So don't miss this different history description at the Centre Pompidou and at the Louvres (until september 30, 2012).
Anne Edelstam, Paris