What could be more relevant to write about during the summer months but gardens? Here are some examples from Andalusia, via Paris to the Swedish countryside.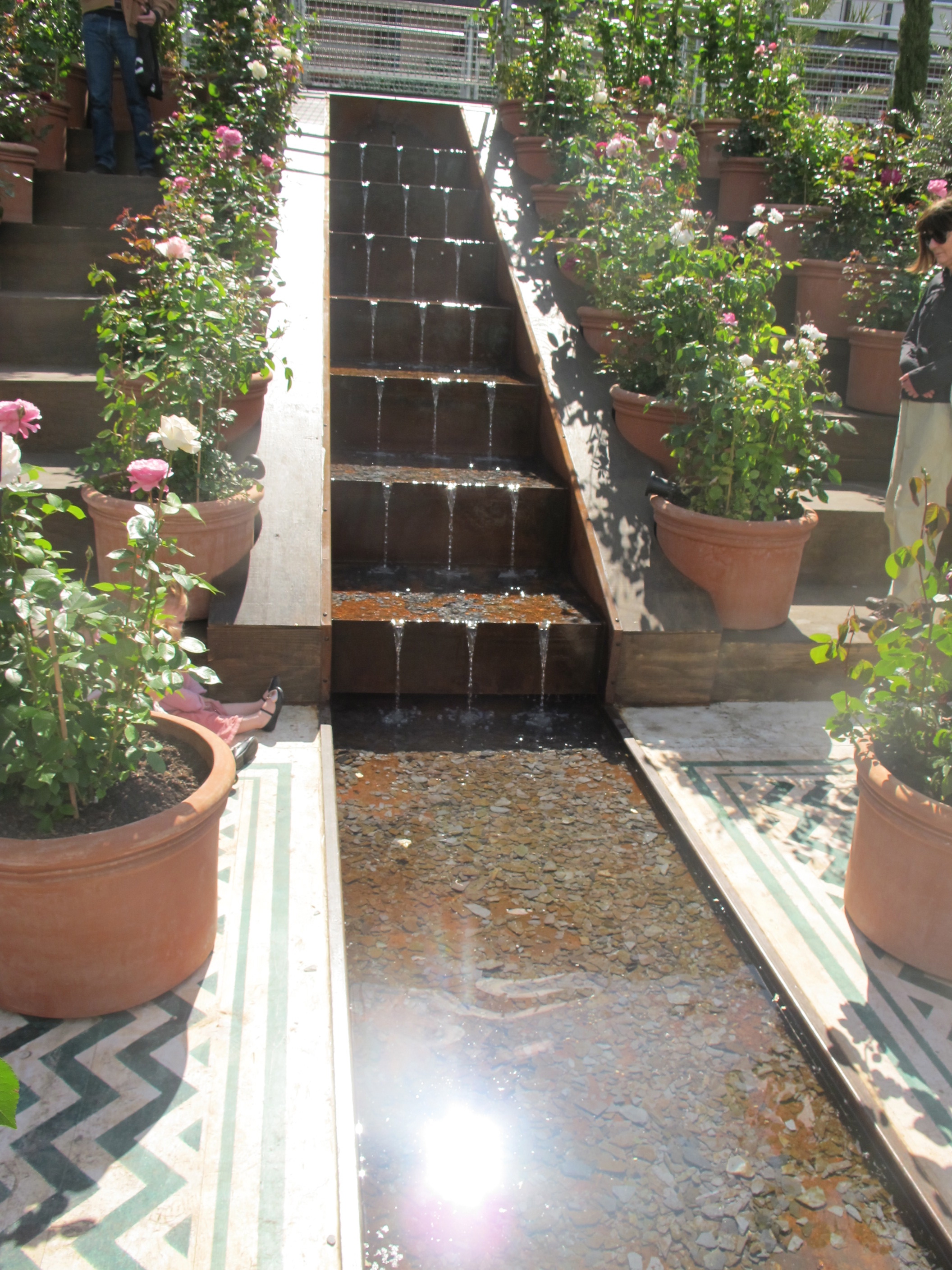 IMA
Green cities:
Every year a garden exhibition takes place in the centre of Paris, in the Tuileries. This June wasn't an exception despite that the rain didn't stop falling and the river Seine was overflowing. More than ever people talked about the importance of sticking to the climate treaty of November 2015, COP21, and creating green areas within the cities.
My dream is such cities, where in the parks there wouldn't be only flowers and beautiful bushes, but also vegetables and fruit trees that the inhabitants could both grow and eat from. I wish for our pavements and balconies to be inviting and why not use our roofs for planting as well? In Egypt I discovered how their flat roofs were used for both farming and keeping domestic animals, such as chicken and rabbits. However most of our roofs up further North are, due to the weather, mostly sloping in order for the rain and snow to fall off but our terraces and balconies can definitely be much greener than they presently are.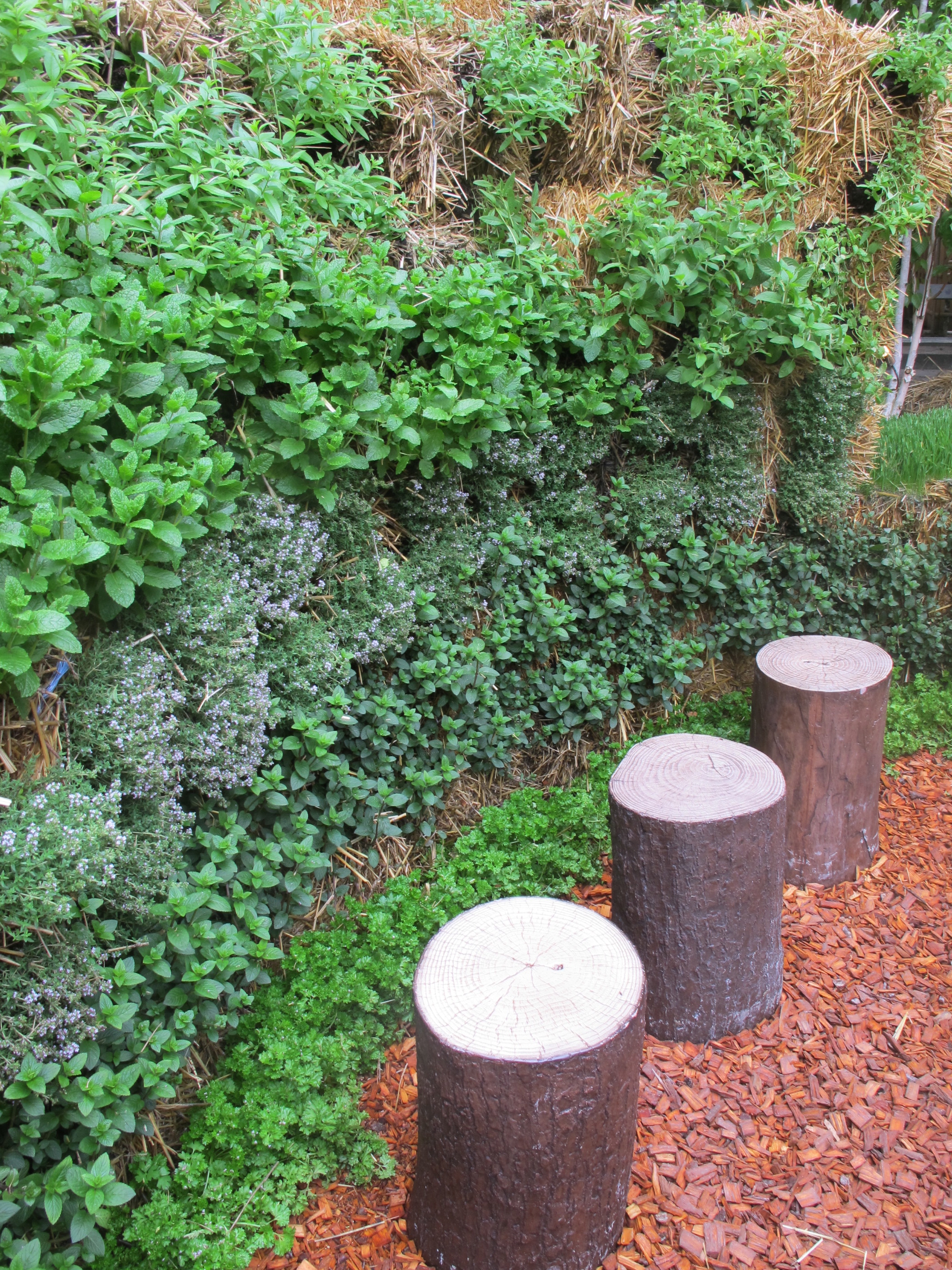 Exhibit at Tuileries garden
Is it possible to create cities with electric cars and buses, bicycle lanes and wide sidewalks with greenery and benches where the inhabitants can sit down to relax and munch on one of the nearby grown fruits or veggies and take time to talk to a perfect stranger? Copenhagen has somewhat managed to do just that. So why not other cities?
Anne Hidalgo, the Parisian socialist mayor, tries to make France's capital more enjoyable for its inhabitants but when I talked to one of the exhibitors – who created his company in view of making the cities greener – he was disappointed in the so-called "green" mayor. "I'm not even allowed to talk to her secretary. It's essential to have contacts to get permits. And I don't have any…" he told me.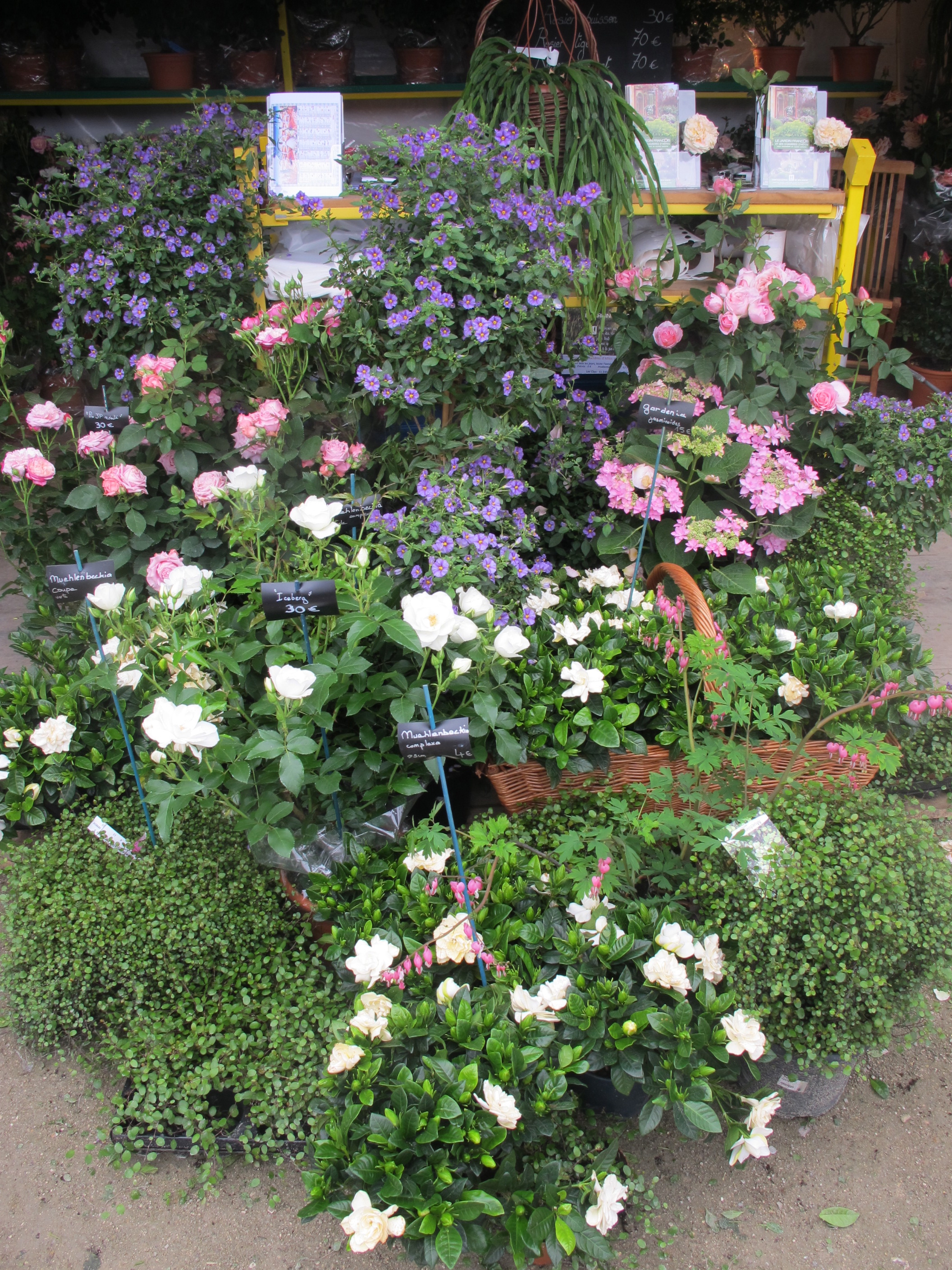 Despite bureaucratic problems, I still have hopes for greener cities as I discovered that many of this year's exhibitors favoured an ecological future with planting on vertical and minimal places and backyards. Never before have I seen so many environmentally favourable exhibitors in Paris. Both gardeners and architects showed that my dream is possible.
Historical perspective:
Throughout history, in all major civilisations, gardens have been groomed, trees planted and flower beds laid. In some Oriental countries these were considered so important that carpets were woven in the finest silks with flower and garden designs.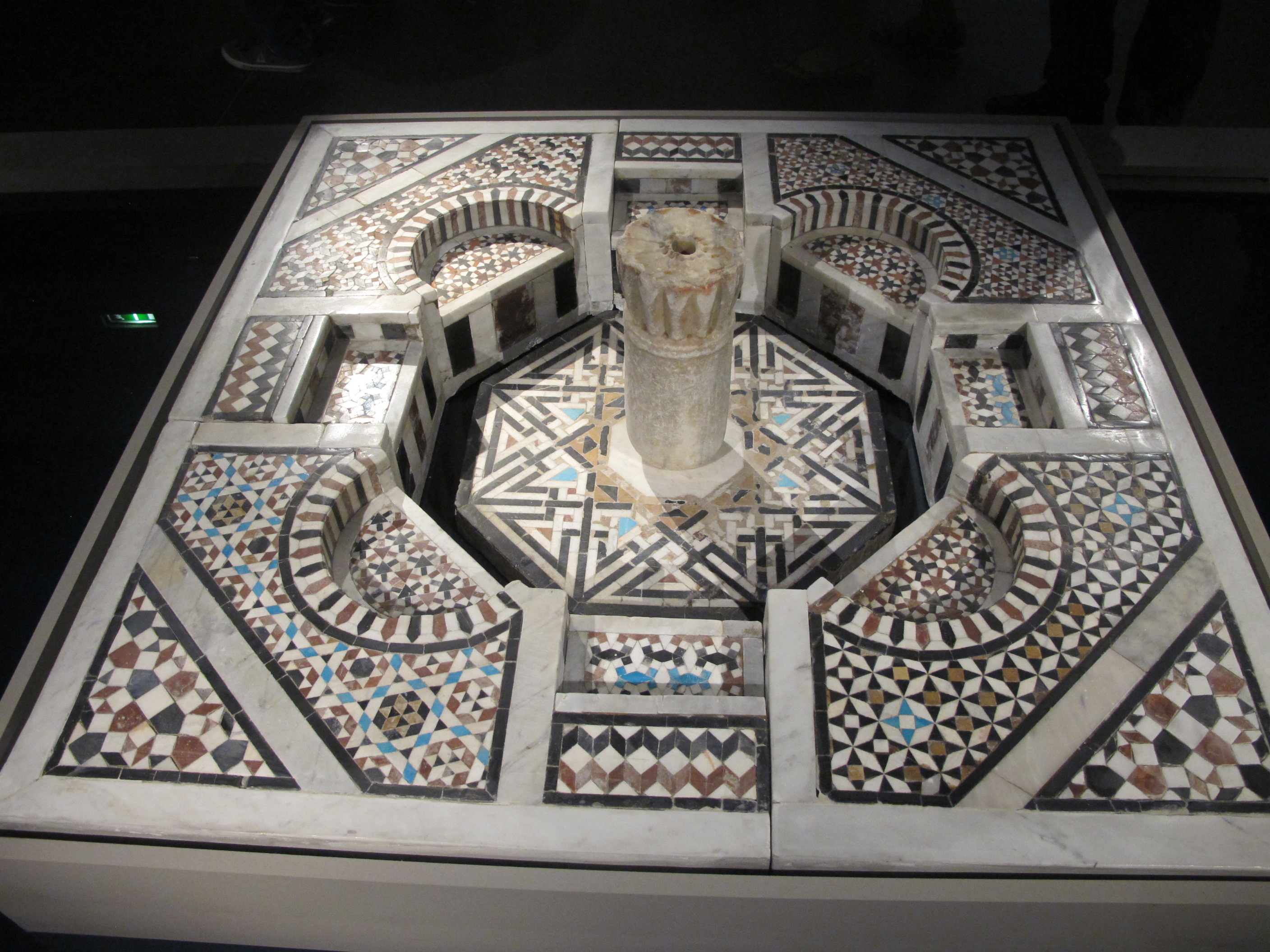 Marble fountain at IMA
At Paris Institut du Monde Arabe, visitors are taken to a garden tour from Alhambra and Granda in Spain, Taj Mahal in India, Babylon's mystical gardens, to Majorelle's in Marrakesh, Morocco. In the institute's yard, a summer garden has been planted with palm trees, roses, fountains and even a small cascade. Inside, a vast array of antique paintings, embroideries, carpets, clothes, fountains and films from the different places are displayed.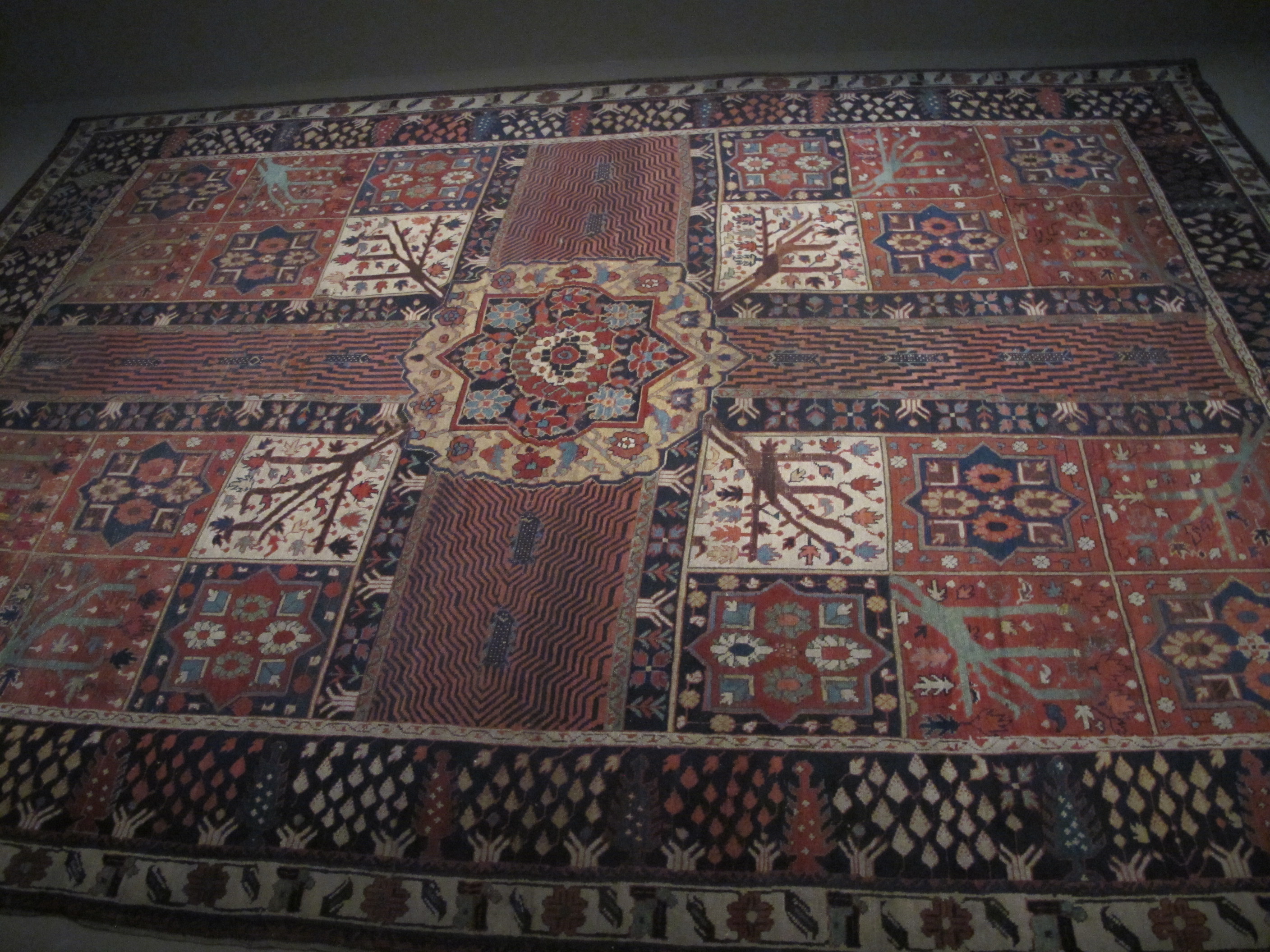 Sweden:
It was still a blessing to leave the asphalt and arrive to Sweden's unspoiled nature, put on the shorts and country boots and start digging in my own farm. The nearby village, Malmköping, offers every second year a tour around some of its finest gardens. The most creative one had fashioned in a relatively small space waterways, paths with inlaid flat stones, labyrinths where the visitors discovered all kind of funny little figures the owner had made during the long, dark winter months, a bed made entirely of plants and a huge green heart hung over an outdoor table where we were offered coffee and home-made cookies.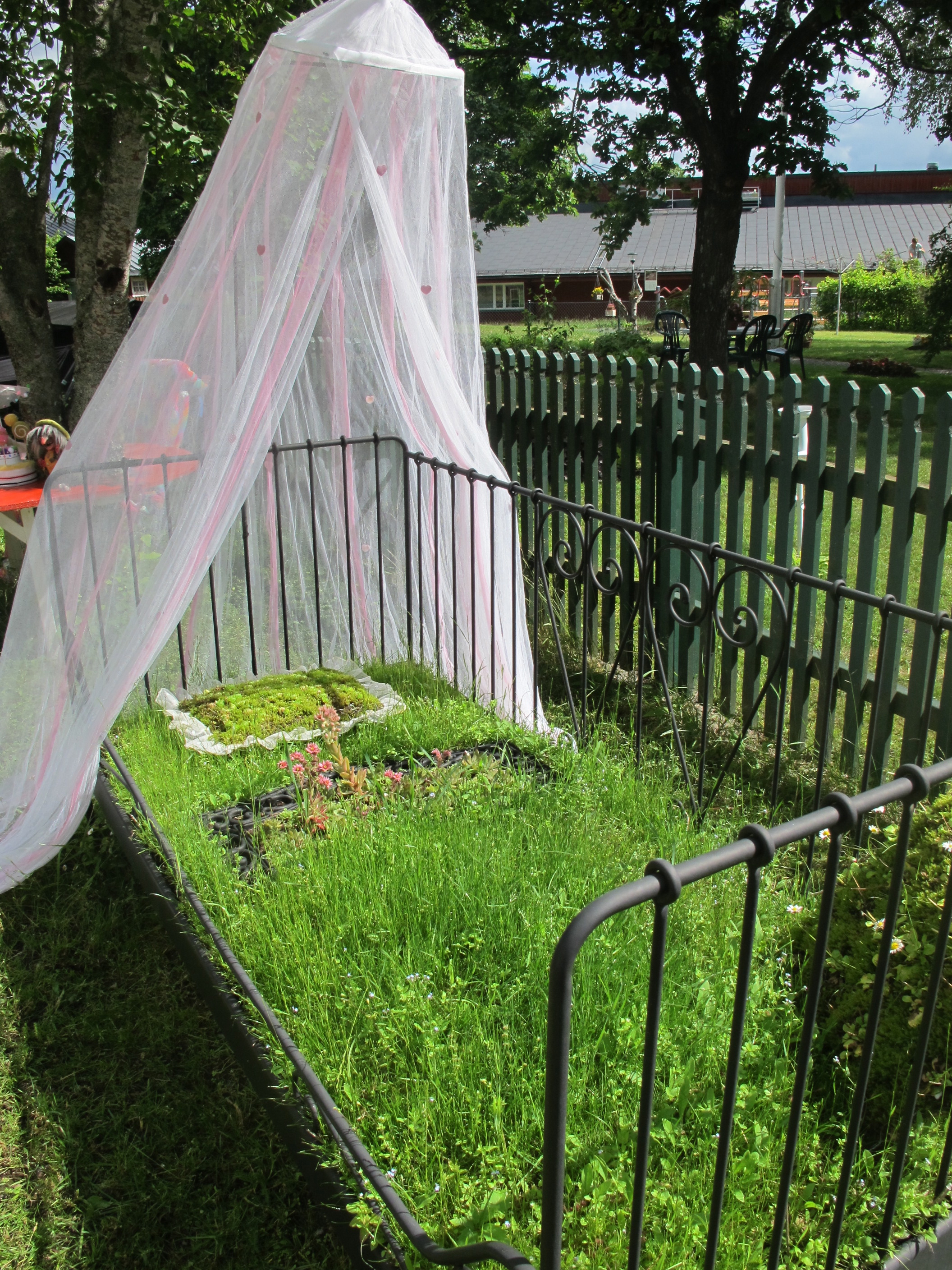 Lena's garden
The next exhibitor had managed to create a microclimate in his garden where they had successfully grown both peaches and grapes – an achievement so far North! "We've even made wine, and it's good too!" the owners told me. It felt like coming to Italy in the middle of Sweden. A third one specialized in a wide variety of vegetables and climbing roses.
So, one doesn't have to travel far to find heaven on earth. It's just around the corner and otherwise one can create it on one's own backyard or balcony and why not on the pavement? Man is capable of the best as of the worst. Let's focus on the first option and try to find a solution for the last. We're faced with a choice: a sustainable future or none at all. The climate change is already here and it will not go away by itself.
Anne Edelstam