Inspired by a Swedish king's love for his beloved countess, Ebba Brahe, Charlotte Ramel presented her jewellery collection, at the Ritz, in Paris. It was King Gustav II Adolf's gift – a pearl necklace with matching earrings – to the woman that he couldn't marry, that gave Charlotte the idea of her brand. This is an interview with one of Ebba Brahe's direct descendants, the jeweller, Charlotte Ramel.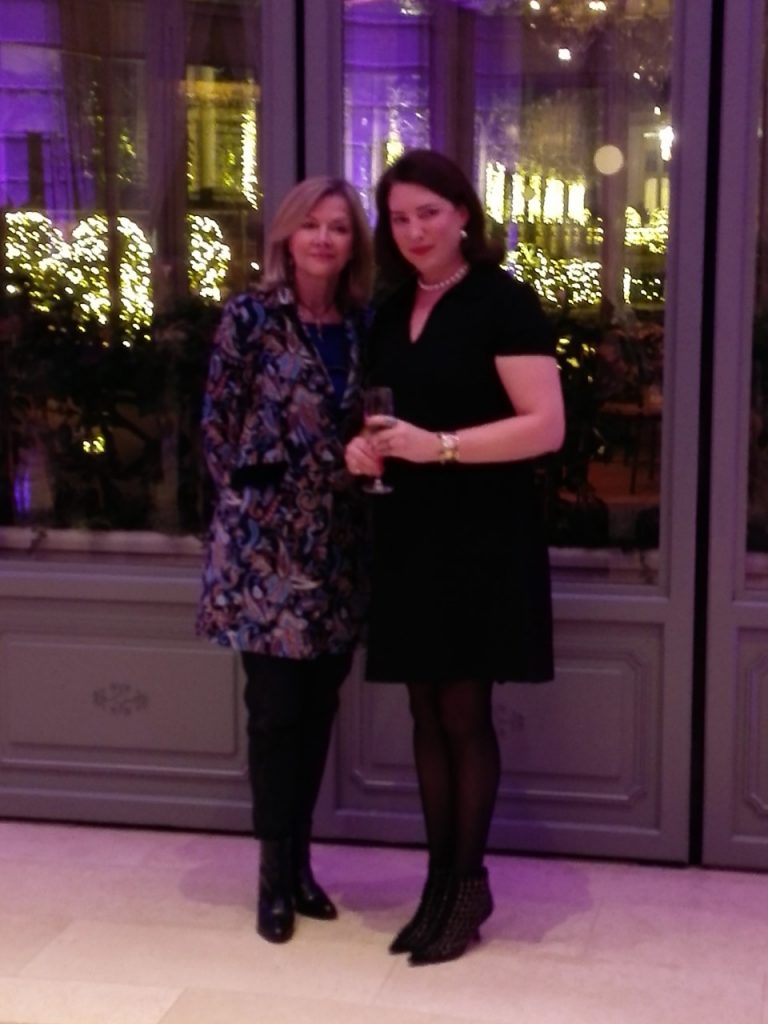 Ambassador Veronika Wand-Danielsson (left) inaugurates Charlotte Ramel at Ritz
– When did you start creating jewellery?
As far as I can remember, I've always been interested in jewellery and precious stones. In 2008, I met Donna Karen who inspired me to dare to build the start-up, Ebba Brahe Jewellery. Since then, everything has gone very fast and smoothly – it's been quite a journey.
– Did you attend a special art-school?
At the age of twelve, I worked as an apprentice at Swedish jeweller Carl Fredrik Carlman. I then studied ancient jewellery and contemporary art at Sotheby's in London and got the title GG (Graduate Gemmologist) at GIA. (Gemmological Institute of America, established in 1931).
– Where do you buy your diamonds?
Until now, I've bought all diamonds from Hong Kong, Antwerpen and Tel Aviv but I will move my entire production to Italy. The foremost reason being that I believe in a close cooperation with my dealers and I want to be able to visit them more often. That's easier if they're in Italy.
– Do you travel a lot to get inspired?
I'm mostly inspired by people and exciting meetings with passionate individuals but equally by nature's fantastic forms. It's essential for me as a creator to collect beautiful memories.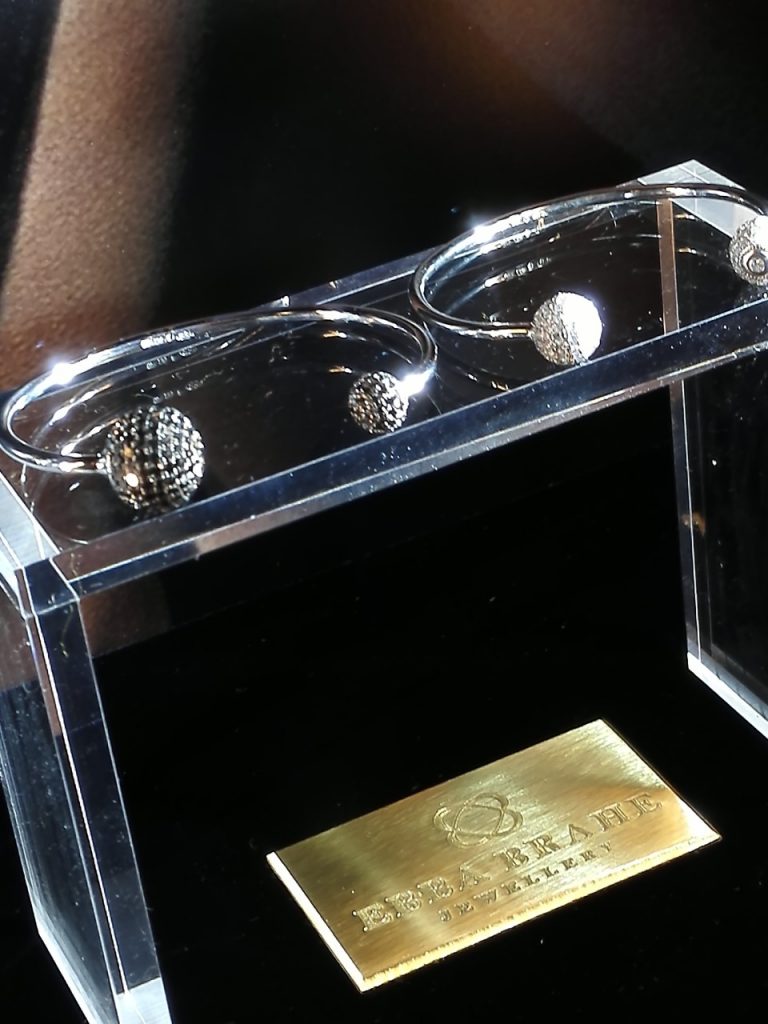 – You have also designed bracelets with children on. What do they represent?
I have for a long time been dialoguing with Childhood's representatives. This fall I took part in a UN-conference that the foundation organized in New York, focusing on the project #EyesWideOpen. The initiative is about keeping our eyes opened to understand the global problem of sexual assault on children. It touched me deeply and as a mother of three, it felt like something that I could relate to.
– Is the organization known in several countries?
Childhood Foundation exists in Sweden, USA, Brazil and Germany.
– Where can one buy these bracelets and your other jewels?
In Sweden they're represented in several shops, in Eden Rock Hotel at Saint Barth and now in the Ritz, in Paris.
– And on Internet?
Well, I'm launching a Webb-shop so do keep your eyes opened!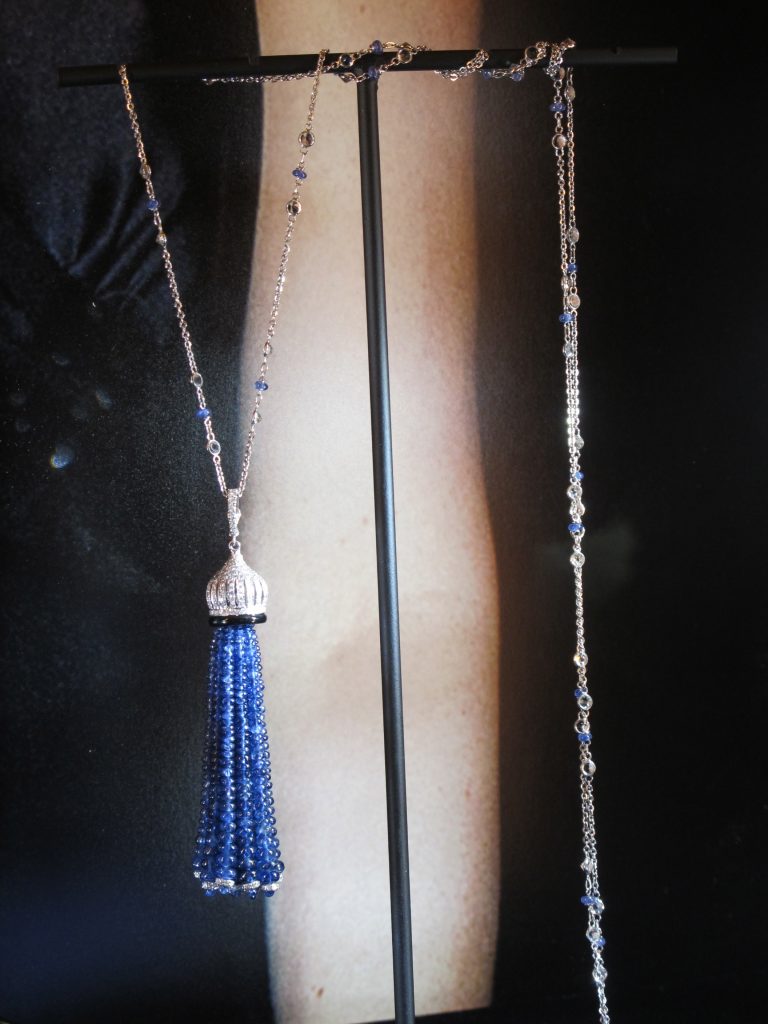 – Why did you choose the Ritz?
Ebba Brahe Jewellery is connected to a magical love-story and few hotels can claim as many historical events as the Ritz Paris. Coco Chanel lived in one of the luxury suites with windows over-looking her shop. Despite having an apartment above her shop, she slept every night, until her death, 1971, at the Ritz. Scott Fitzgerald, Ernest Hemingway and Ingrid Bergman were other frequent guests there. Sophia Loren called the Ritz Paris for "the world's most romantic hotel". Moreover, the champagne drink, Mimosa, is supposed to have been invented at the Ritz bar. The Ritz Paris is Europe's – if not the world's – most legendary luxury hotel. It's also strategically located in the centre of Place Vendôme, Europe's most famous jewellery place. Now Ebba Brahe Jewellery isn't only the first jewellery brand in history to be presented at the Ritz, Paris but also at Place Vendôme!
That a four hundred year old love story has resulted in a young woman's collection is truly amazing. The jewels given by the king to his beloved remain in the Ramel family's possession. The saga continues with Swedish Princess Madeleine who wears Charlotte's jewellery. That the collection also benefits the cause of children makes it even more exceptional. So if you have a beloved that you want to offer a very special gift to, don't hesitate to have a look at Ebba Brahe Jewellery.
Anne Edelstam, Paris