At Centre Pompidou, in Paris, a retrospective of the sculptor César is shown for the first time since his death some twenty years ago.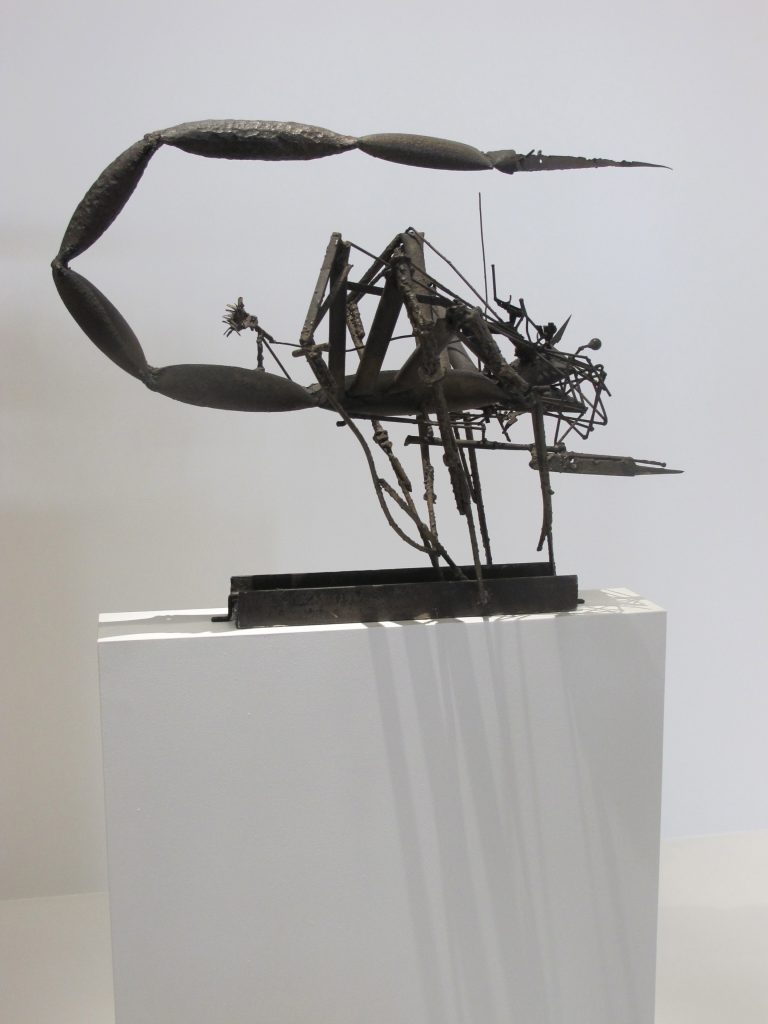 Scorpion, 1955
A sunny winter day, the media had the pleasure of being guided around the exhibition by its director, Bernard Blistène, who described the famous sculptor's artworks during the half-century that he was active. As César often went from working with one piece to another and then back again to the first one, there isn't any chronological order in the exhibition hall, but there are different recurrent themes in his work. Despite the sculptures width, they are assembled in a single, vast room, on the top floor of this imposing glass building, overlooking the Parisian rooftops. It's fitting because César is considered an "urban sculptor" – inspired by Picasso, Gonzàlez and Giacometti.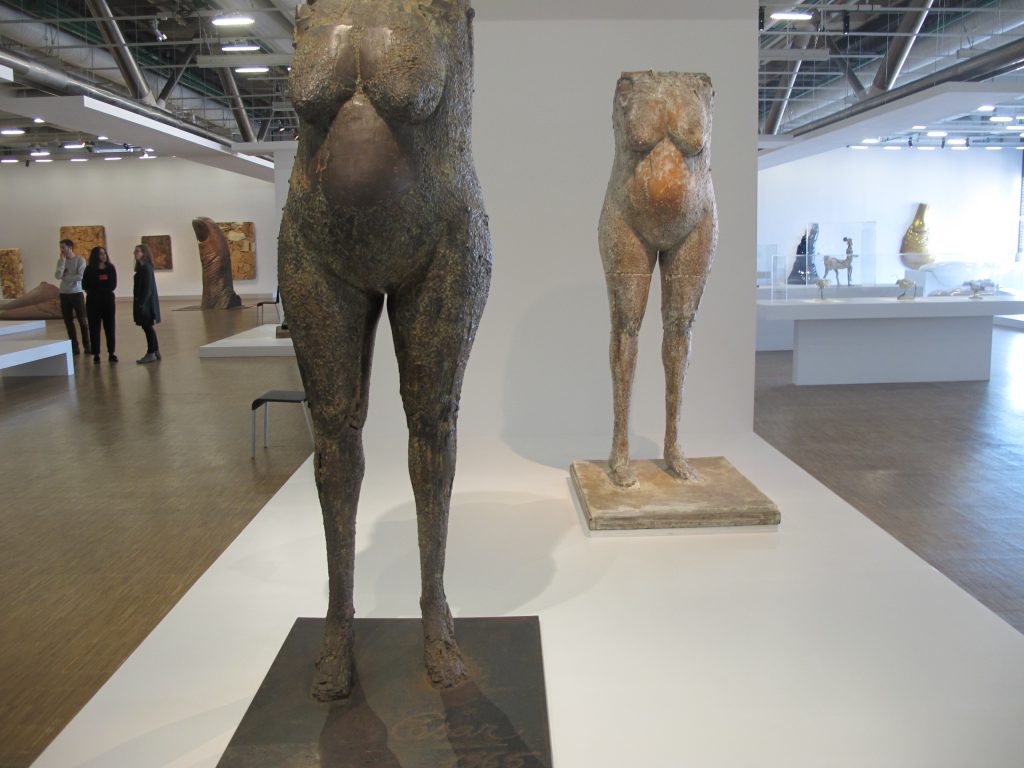 Victoire de Villtaneuse, 1965
Welding:
Originally from Marseille (born in 1921), César arrived to Paris after WWII, in 1946. It was because of the country's poor state as well as his own empty pockets, that he started sculpting by welding together different objects that he found in the junk yard or at the flee market. However, it was also his interest for primitivism that drew him in that direction. A few years later, he discovered a welding technique used in industry. From abstraction, he became interested in figurative and started to weld together different metals, cylinders, nails, bolts etc. to make his sculptures look like birds, pregnant women, scorpions…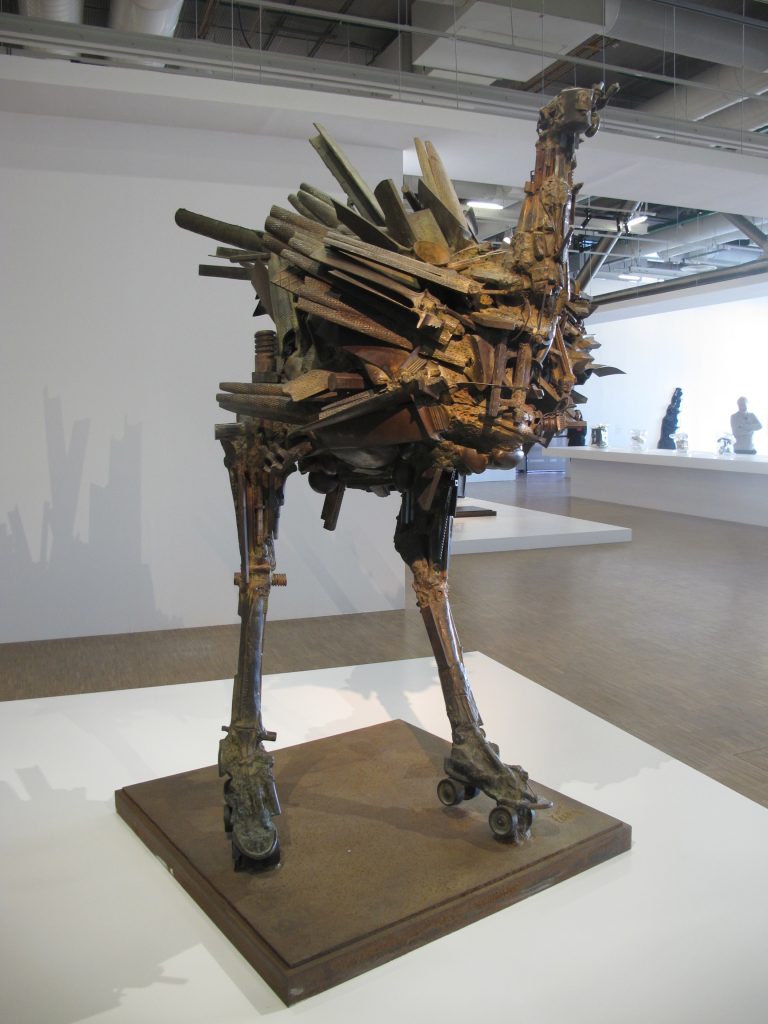 Fanny, 1990
Compression:
César made a scandal when he – during Paris spring exhibition, in 1960 – showed his compressed metal parcels. He took for example parts of a car – or an entire one – and compressed it and then exhibited it as a sculpture. He extended his technique by using all kinds of objects that had been thrown away. The most famous ones are part of a series called Championnes, which are compressed rally cars.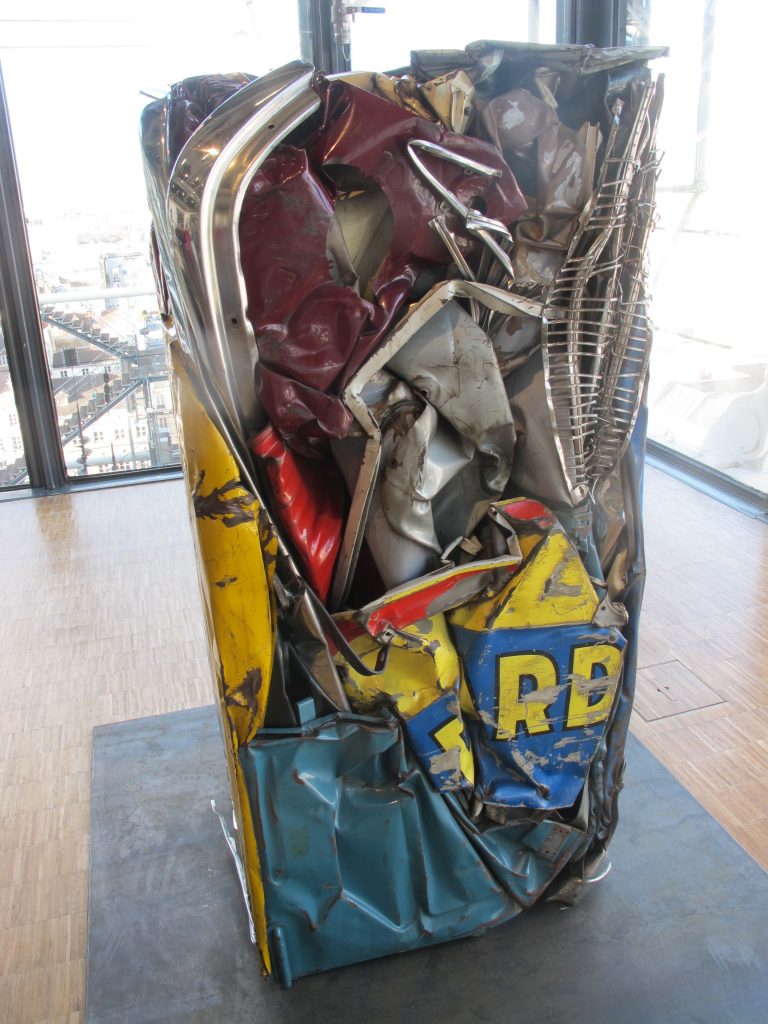 Championne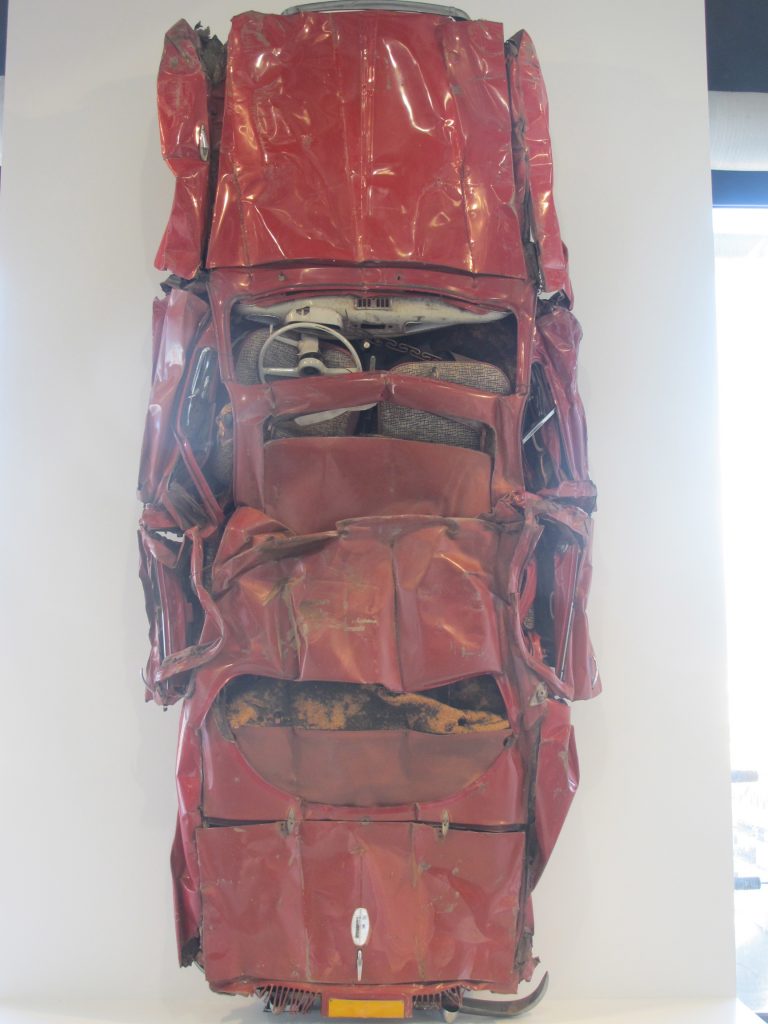 Dauphine
Human moulds:
César's own gigantic thumb was one of the first in a series of human moulds. In 1963, he started to experiment with the body's possibilities to be moulded and then cast. It started with an invitation to take part in an exhibition with the theme: "the hand from Rodin to Picasso". As usual, this genius went his own way and made a mould of his own thumb in a new material: synthetic resin. He then tested different materials. His thumb exists in all sizes from 42 cm to 12 m, in different materials, from bronze, to marble, gold and even sugar! In the same spirit, he formed an enormous breast, cast from one of the famous cabaret Crazy Horses' dancers.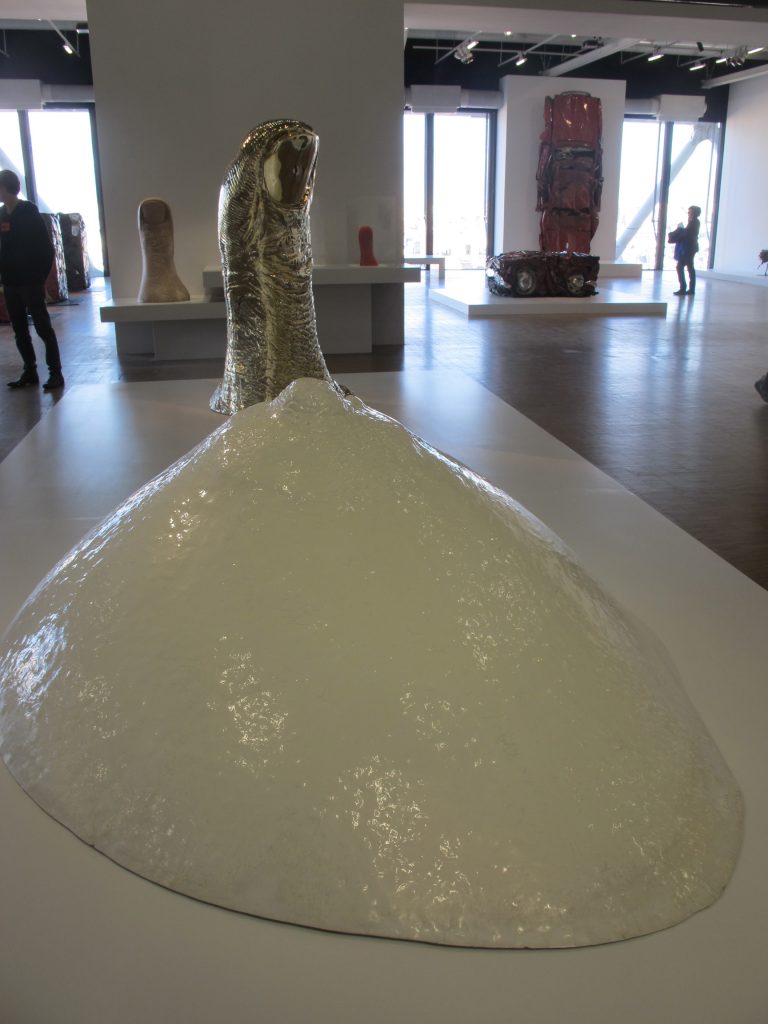 Breast, 1967
Expansion:
While the sculptor and inventor tried all kinds of materials to mould, he discovered how to make sculptures that expanded by using a new material: polyurethane foam. By inserting chemicals, the foam expands. Thus, César could create unusual forms in different colours, more or less successful…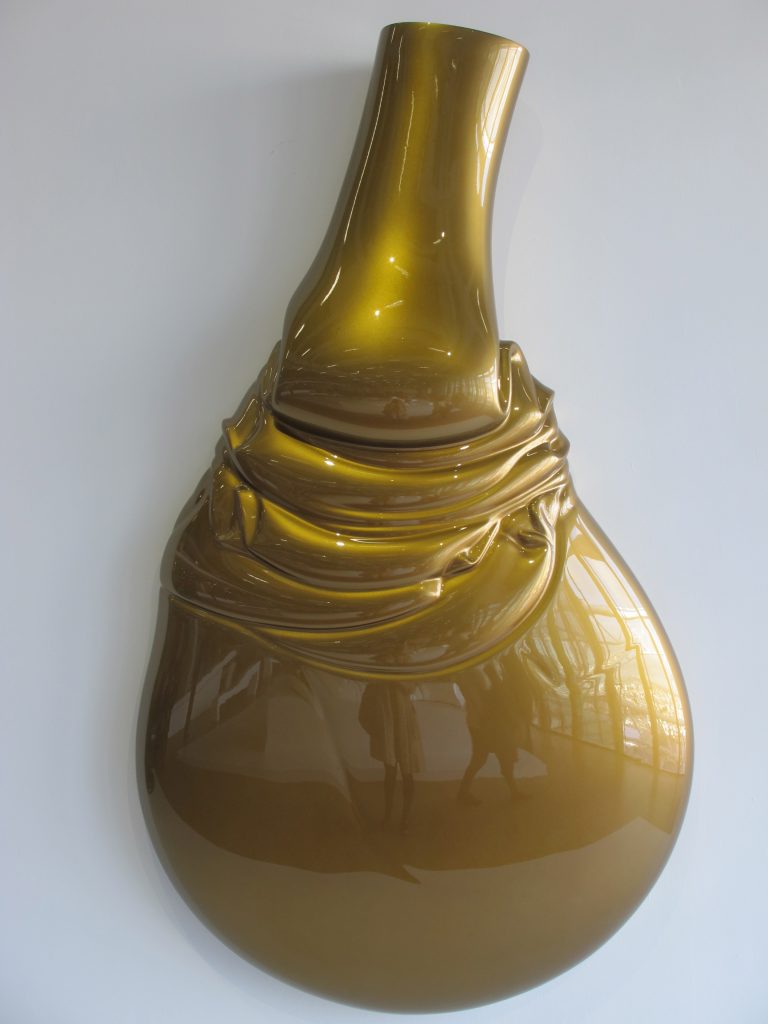 Expansion, 1969
Wrappings:
During the 70s, he further experimented with see-throw plastic wrappings. Minor objects, such as an old phone, a typewriter or a shoe are shown thus wrapped. These objects demonstrate the genius ever-creativity, imagination and curiosity to always try new materials and techniques.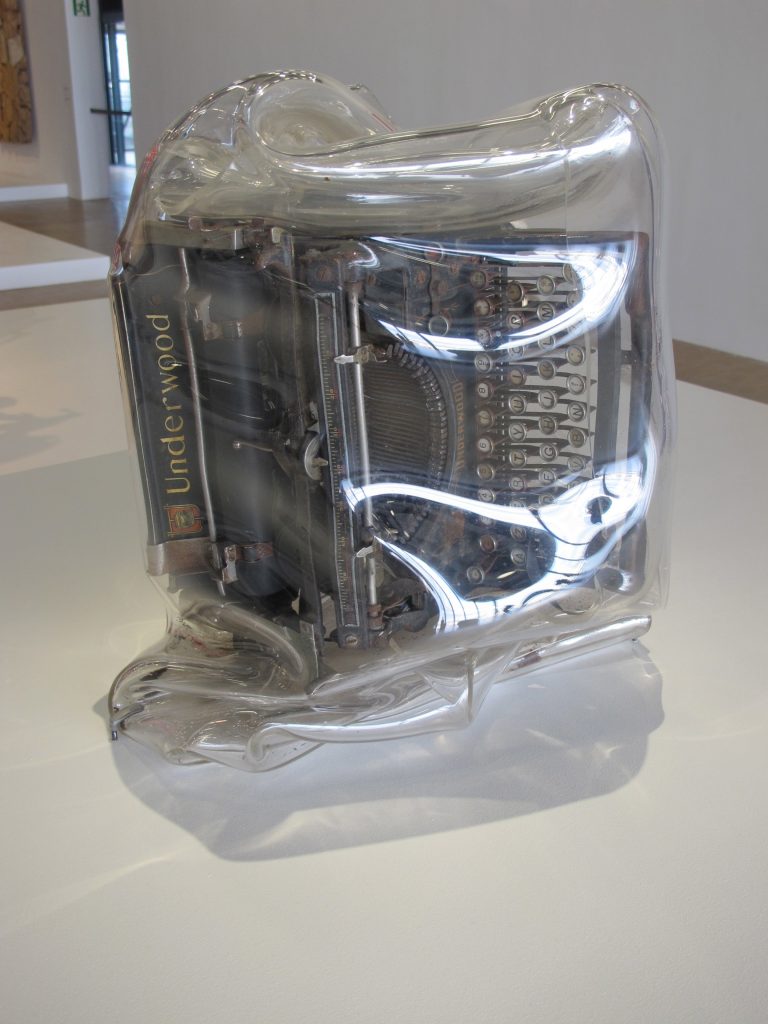 Wrapped typewriter, 1971
The exhibition ends with a series of compressed new cars, re-lacquered in different neon-colours. A critique of commercialism?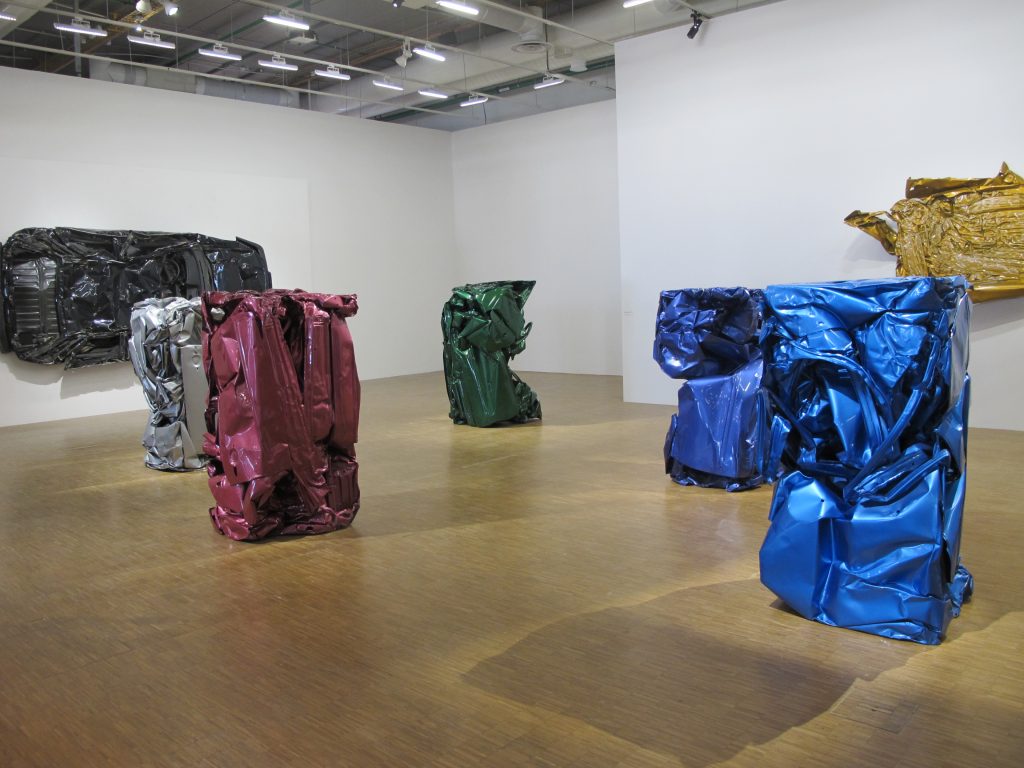 This controversial Italian immigrant lived, despite his success, always simply, working steadily, going from one industrial atelier to another, creating novelties as he went along. He's a good example of the human capacity of making art out of recuperation and using innovative techniques. César thus gives us a glimpse of hope for the future of humankind!
Anne Edelstam, Paris