The year 2018 started with a Nordic dance festival at Theatre Chaillot, in the centre of Paris. All Scandinavian Ambassadors – from Sweden, Norway, Finland, Denmark and Island – gathered for the inauguration.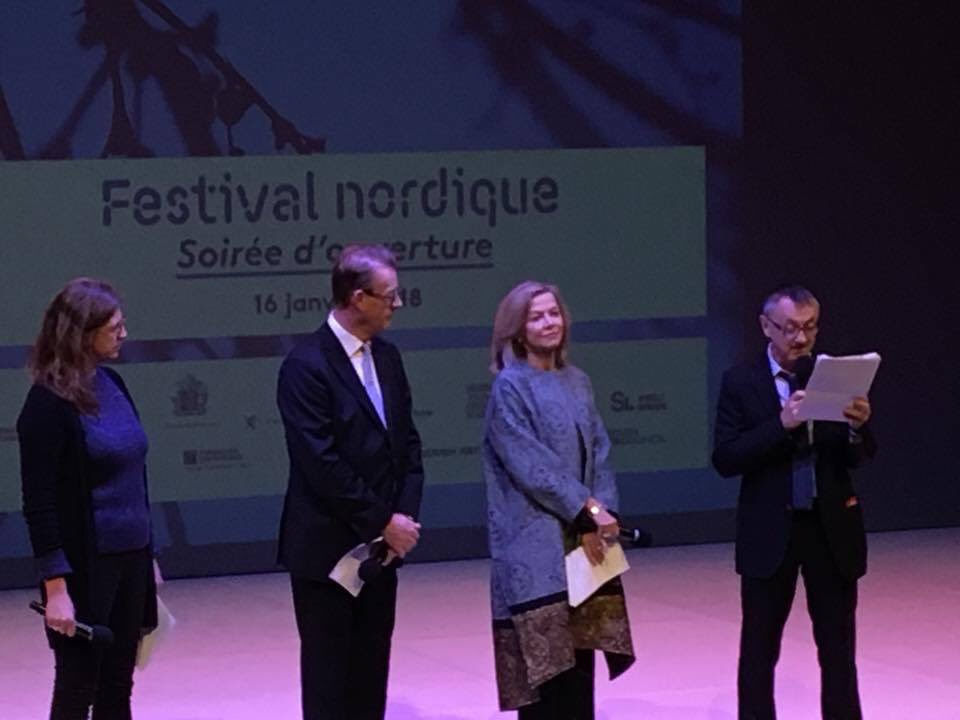 Inauguration at Chaillot 
The Norwegians opened the festival with a wonderfully beautiful duo called…and Carolyn with the prized Norwegian dancers Camilla Spidsøe Cohen and Daniel Proietto, choreographed by the famous Norwegian Alan Lucien Øyen. An eight minute long show to the music of the film American Beauty (by Sam Mendes), accompanied by Alan Ball's existential monolog, mesmerized the spoiled Parisian public.
Another film presented was a documentary about the late Swedish film director, Ingmar Bergman, viewed from a choreographic perspective. The Swedes are celebrating his one hundred year's jubilee, in 2018, and the French also appreciate this deep and interesting filmmaker. His son, Ingmar Bergman Junior, has therefore honoured him with this special dance film, in his father's spirit. Poetic dances, gracefully performed by four well-known Swedish choreographers (Alexander Ekman, Pär Isberg, Joakim Stephenson och Pontus Lidberg) were mixed with Bergman's own voice and extracts from his home in Fårö. Exciting and different!
The festival continued with a controversial and raw choreography – Protagonist – by Jefta van Dinther, in collaboration with Cullberg's dancers. It was an energetic, moving and strong performance, partly with naked dancers to David Kier's electro music. The French have a different way of viewing the naked body than Scandinavians, rather decomplexing, maybe due to the extensive use of saunas? In France there is still a strong Catholic sense of shame connected to the naked body. So, a refreshing or shameful dance? It depends on beliefs and ideologies, but it was definitely an eye-opener!
Several choreographers were interested in the gender question – especially the masculine one it seemed. What role does a man play in our contemporary society? In Scandinavia maybe more than in any other place in the world, women have taken their place within the society. #MeToo have shown that we aren't so gender equal after all but apparently enough for the men to go through an identity crisis.
The Finish choreographer, Tero Saarinen, touched upon the subject in his dance Morphed where seven men were on scene to Esa Pekka Salonen's music.
On the contrary, Andreas Constantinou interpreted the question through women dancers – The WOMANhouse – dressed as men, complete with beards and moustaches! Alternatively aggressive, sweet and undressed, the Danish choreographer played with gender identity such as heterosexuality, homosexuality and transvestites. Until the end, the audience didn't know who was who and which gender they had.
The Norwegian choreographer's, Ina Christel Johannessen, interpretation of Scheherazade was dramatic and different from Fokine's original ballet. The power- and love-relationship between the courageous and intellectual Scheherazade (Camilla Spidsøe) and the authoritarian regent (Yoshifumi Inao) remained the red thread in this magnificent dance, delightful to watch.
Tide showed two bodies and two ways to display the relationship between silence and sound; between movement and stillness, as personified by the Icelandic choreographer and dancer Bára Sigfúsdottir together with the Norwegian trumpeter and composer, Eivind Lønning. It reminded me of wind blowing and bird movements.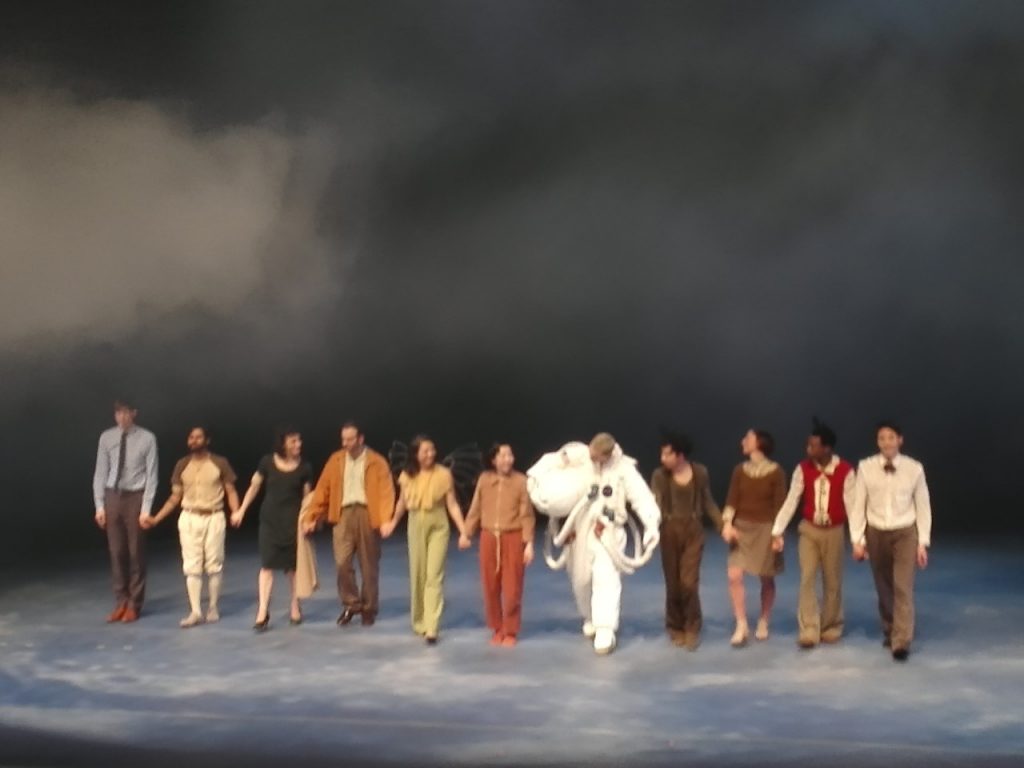 Gothenburg dance 
Kodak, Gothenburg's Opera's Dance Company, diverged from the other choreographies in a freeing but also in a significant and fairy-tale way of looking at passing time. Once more the public met the original and creative Norwegian choreographer, Alan Lucien Øyen, and his ten dancers who were astonishing, magical and ground-breaking; dressed in amazing costumes, as a contrast to the otherwise mostly dreary (or non-existing) ones. The performance was a reflection of our epoch, where illusion often seems to have the upper hand over reality.
To conclude, even ballet can come with a message, some more appreciated than others, depending on tastes and disposition. Different, exciting, raw as well as soft and poetic, fairy-like and extravagant but interestingly performed and choreographed. One thing is for sure: Parisians will remember the dancing Vikings for some time!
Anne Edelstam, Paris.