Elias Sanbar, UNESCO's Palestinian Ambassador, presented in March 2018, a project that may seem unrealistic: a future museum in Jerusalem.
The Contemporary and Modern Association of Art in Palestine has together with its partner, IMA (Institut du Monde Arabe) in Paris, started to collect works of art for this undertaking.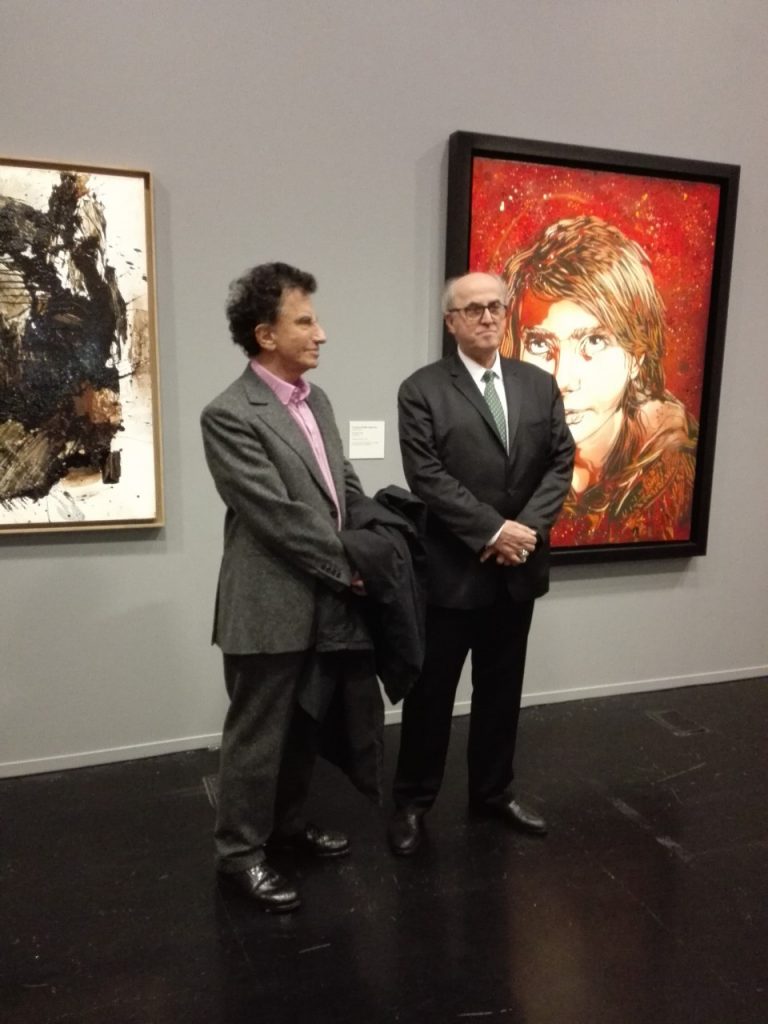 Jack Lang and Elias Sanbar
An unrealistic project?
In today's political atmosphere, this project seems indeed difficult to implement. However, neither the Ambassador nor IMA's director, M. Jack Lang, have been put off by the insecure Middle Eastern situation. On 16 October 2015, the two men signed a partnership to build this "Contemporary and Modern Art Museum".
Already last year, between 25 February and 23 April, the first works were shown at IMA. Since then, the collection has expanded to include more than 140 pieces – donations from Arab as well as European artists.
The inspiration to create this museum came originally from South Africa's "Exile Museum" when a large number of international artists donated art works in solidarity with the inhabitants fighting against the Apartheid system that was still in place there at the time.
The assignment is being undertaken under French law and the collection will be kept at IMA until the parcel of land needed has been purchased and the building has been constructed in Jerusalem. When asked about its exact location, the Ambassador didn't want to go into any details for security reasons but added that it's under way and seemed hopeful. He further stressed that this project is to be viewed as a Peace Museum – uniting both Arab and Israeli artists.
France is willing to contribute with its financing that also has to encompass training of Palestinian personnel. Some of the world's foremost architects have already been contacted for an eventual future cooperation.
The exhibition is itinerant and after its exhibition in Paris, it will continue its international tour. The Ambassador asked all willing artists to contribute to this "reconciliation monument". Let's see who takes up the challenge!
In the mist of media's violent images from that part of the world, it's easy to forget that Palestinians also have the right to and long for beauty and art. It is as healing for the soul, as clean water and nutritious foods are healing for the body. For we all have forgiveness, love and beauty in our hearts independent of nationality, gender or religious beliefs.
Could artists from both sides lead this terror stricken region towards peace? Or at least contribute to the creation of a nonviolent haven in the midst of confusion and collision?
Anne Edelstam, Paris.
Photographer, Anne Edelstam:
Feature pic:
Hamed Abdalla, Egypten, Al-Thawra (revolution), 1968.
Second pic:
Jack Lang och Amb. Elias Sanbar