This spring, the Maillol Museum – situated in the heart of Paris – shows an exhibition worth seeing. The Japanese artist, Léonard Tsuguharu Foujita, worked internationally but settled eventually in France. This exhibition concentrates mainly on the artist's Parisian period between 1913 and 1931.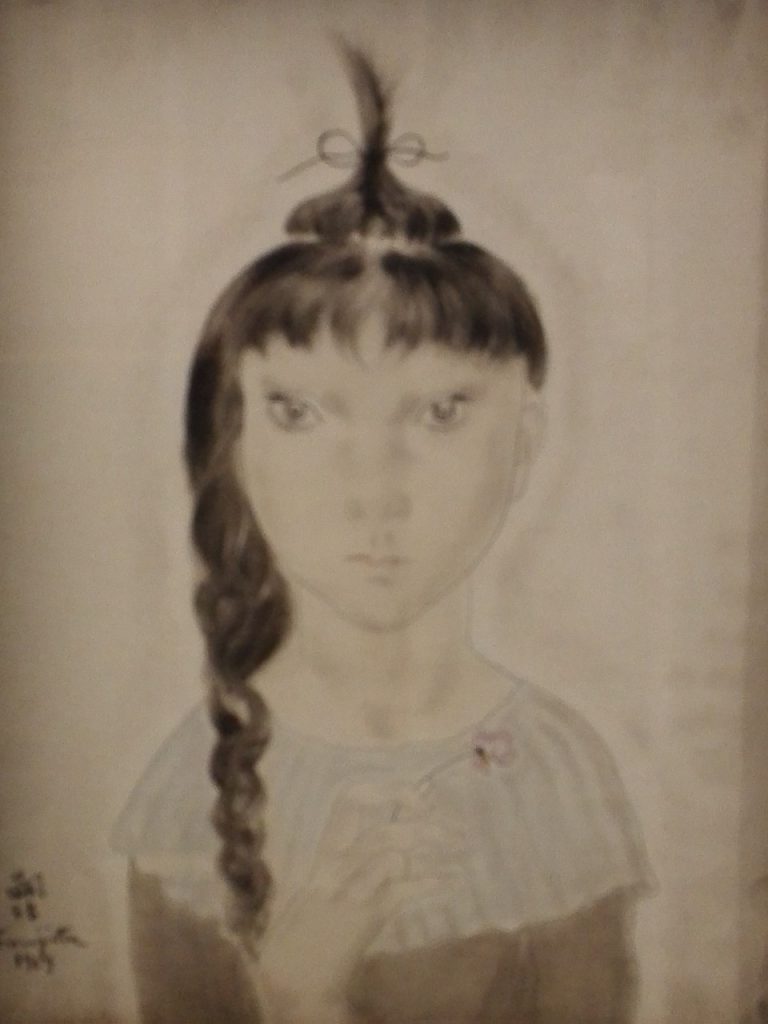 Girl with braid, 1929
The display with its around one hundred pieces of art, relates the artist's unique life, mainly developed between two different cultures. He started his career in Japan and then became known in Paris where he worked during the happy -20s. Themes such as women, cats, still lives, children and self-portraits characterize his wide-spread art production.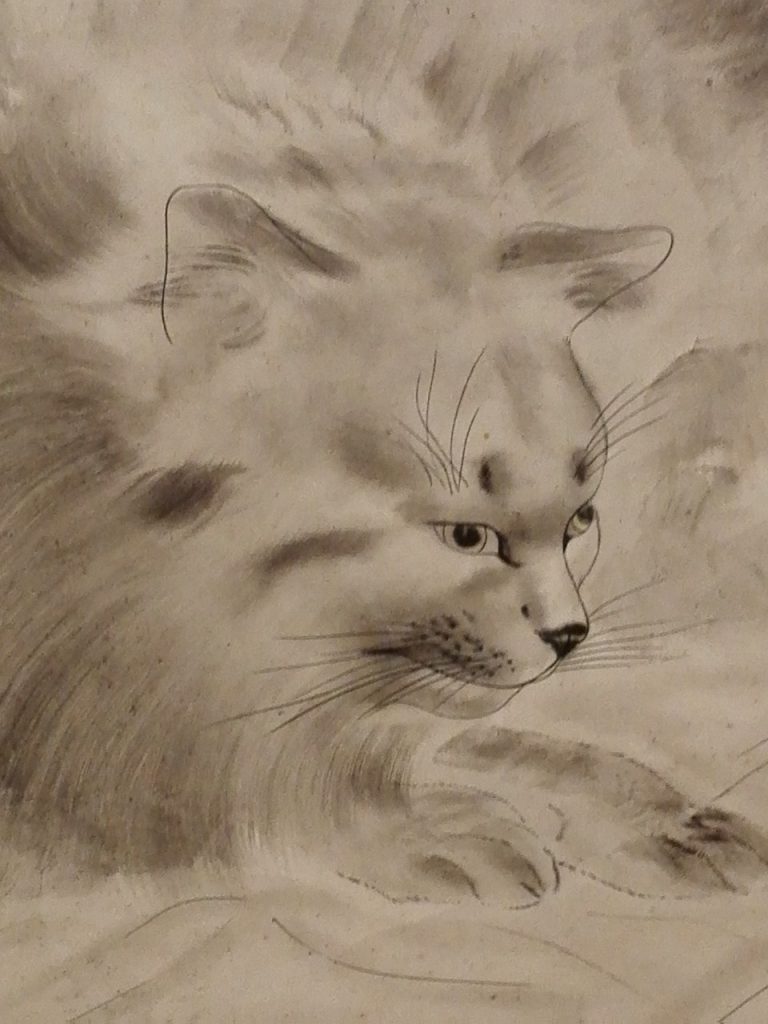 Foujita shared the modernists movement but without deviating from his own distinct style that was close to his Japanese origin as well as to the famous Western classics. He also belonged to the "Paris school".
His works show his drawing dexterity and his calligraphic skill with the use of Japanese ink, sumi, on paper as well as his oils. Colours were mainly used to enhance the drawings and not the opposite. He developed a special technique for his paintings using white gouache, like the one the Japanese geishas used to bleach their cheeks.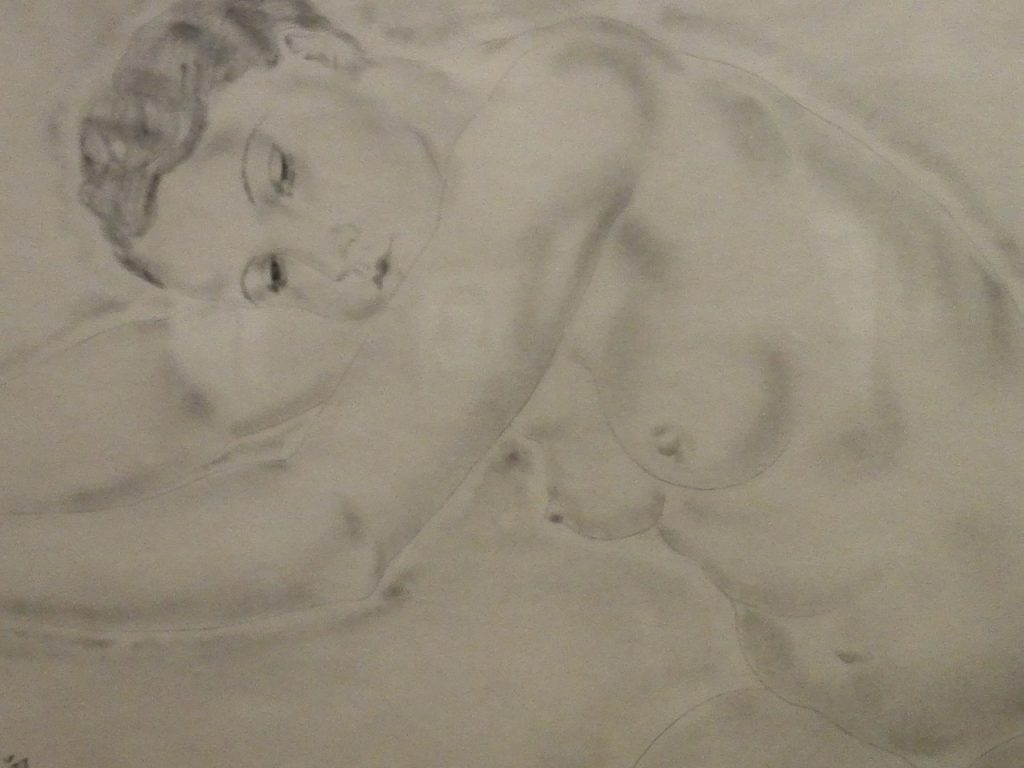 Youki tired, 1926
Tsuguharu Foujita (1886-1968):
Changed his name to Léonard, after Leonardo da Vinci, after his baptism in 1959 and his French nationality.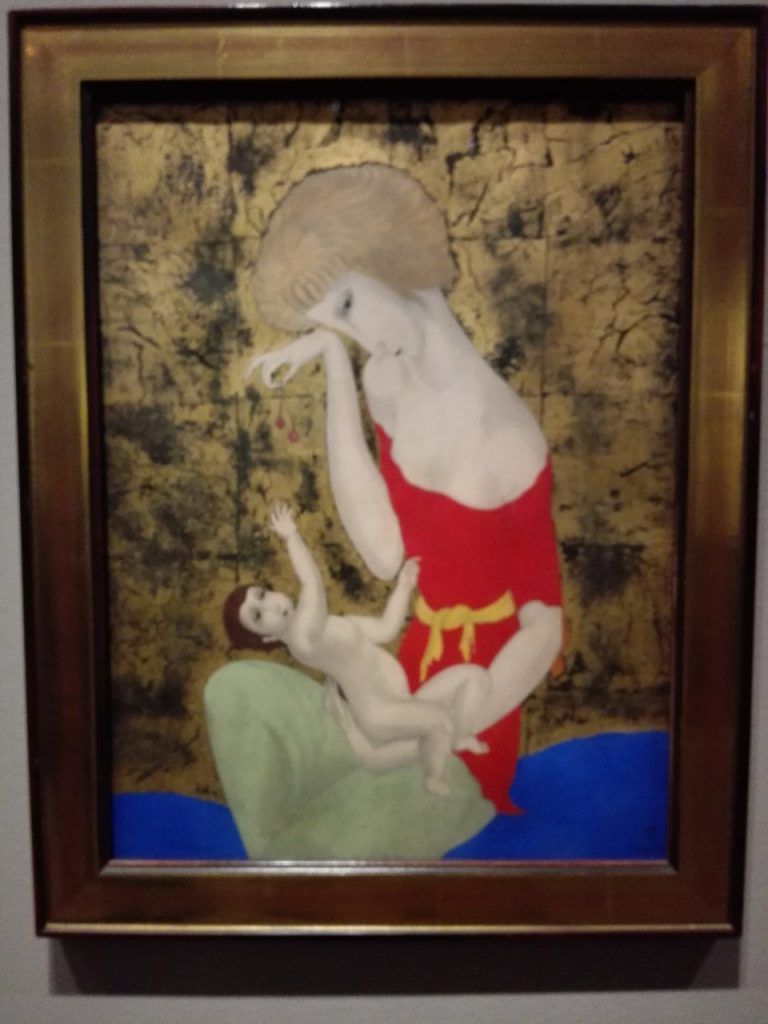 Mother and child, 1918
The artist incarnates the typical dandy of Paris happy 20s although being a perfectionist in his paintings, a photographer interested in the world he lived in, an everyday magician and a sought after book illustrator. His sense of humour shines through both in his self-portraits and in his portraits of children.
After art studies conducted in Tokyo, he moved to Paris in 1913 where he settled in Montparnasse's avant-garde quarters.With his specific Parisian/Japanese contemporary style, he also conquered the international scene.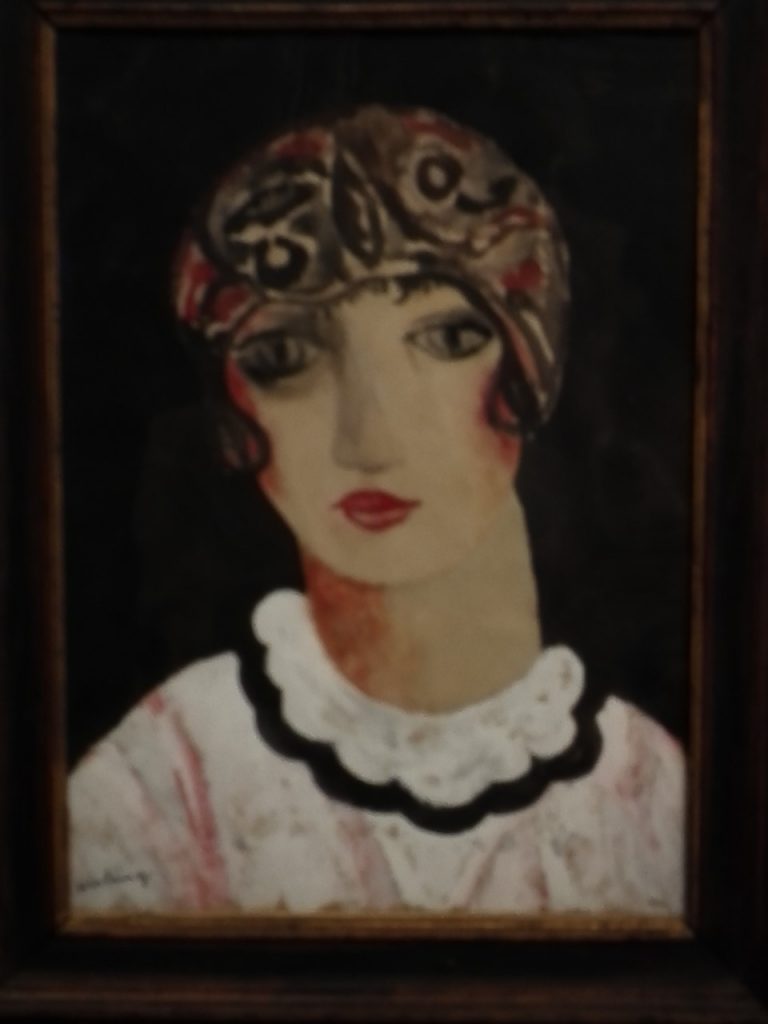 Portrait of Kiki, 1924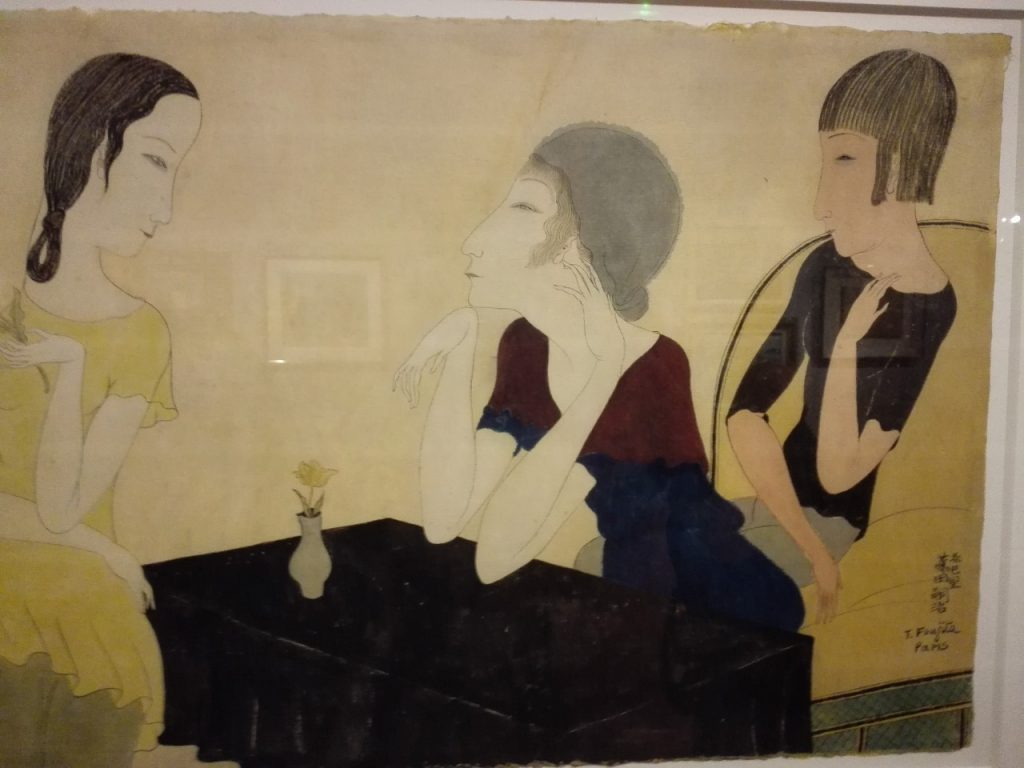 Conversation, 1917
His looks were part of his signature/logo with a straight fringe, a thin moustache, one earing and round glasses. He considered himself as an elegant and charming trendsetter. Media showed him as a famous and contemporary artist who wasn't afraid of overcoming any barriers or conventions despite keeping an eloquent distance.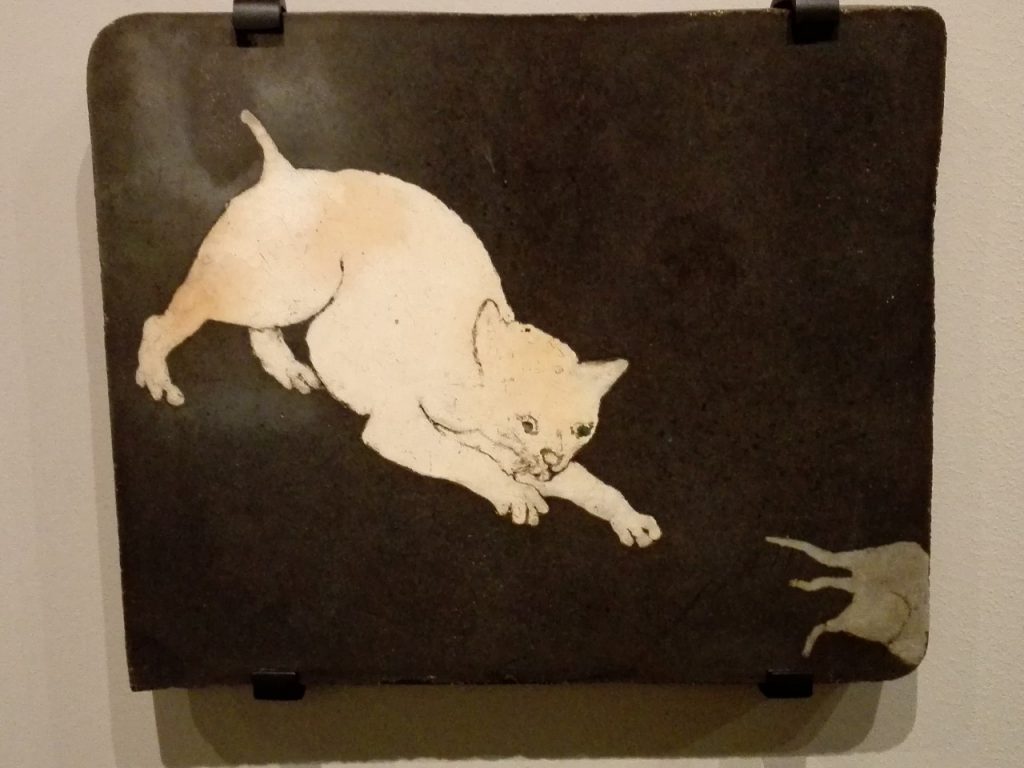 Cat and mouse, 1925
Foujita's multi-facetted work – painting, drawing, etching, theatre, sewing, photography and film – reflects his incredible creativity, fantasy and different sources of inspiration.
For those among you who happen to pass or who have the pleasure of living in this "arty" capital, don't forget to visit this less known but well-worth museum where you can indulge in one of the 1920s most fascinating artists.
Anne Edelstam, Paris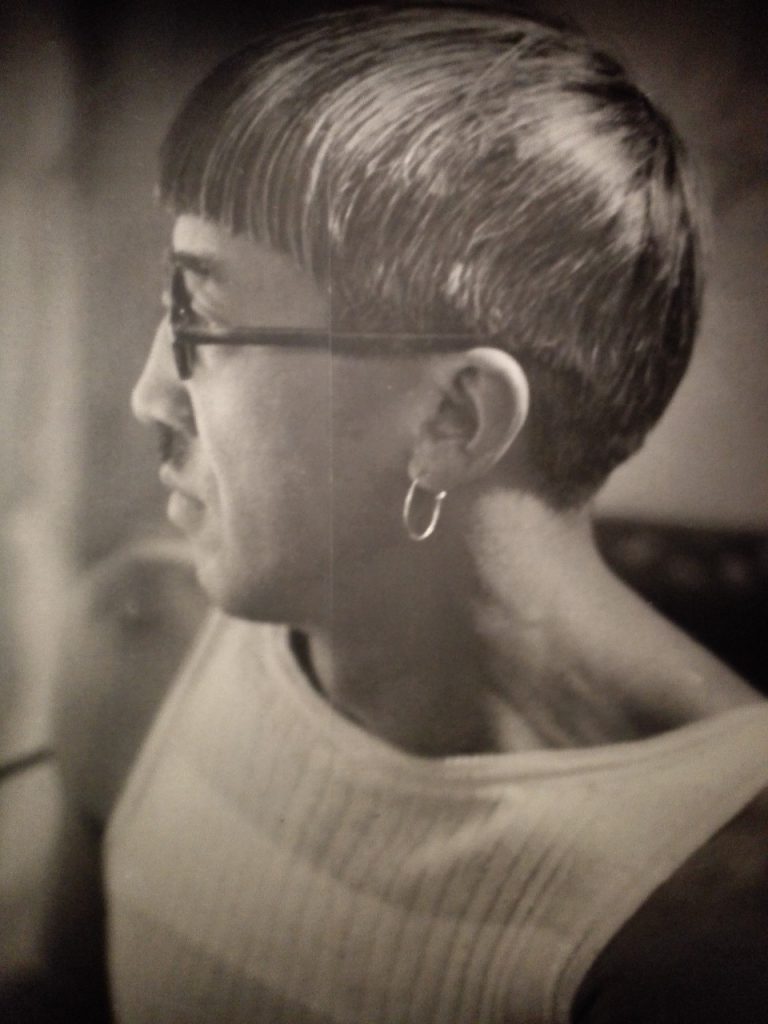 Foujita