This autumn/winter offers many new interesting exhibitions in Paris. Centre Pompidou's retrospective of this famous Japanese architect shows some of his drawings, models, films and pictures. The exhibition gives us insight into Tadao Ando's use of cement, light, water, space, and geometrical solutions to intricate problems, as well as how he integrates nature into his works.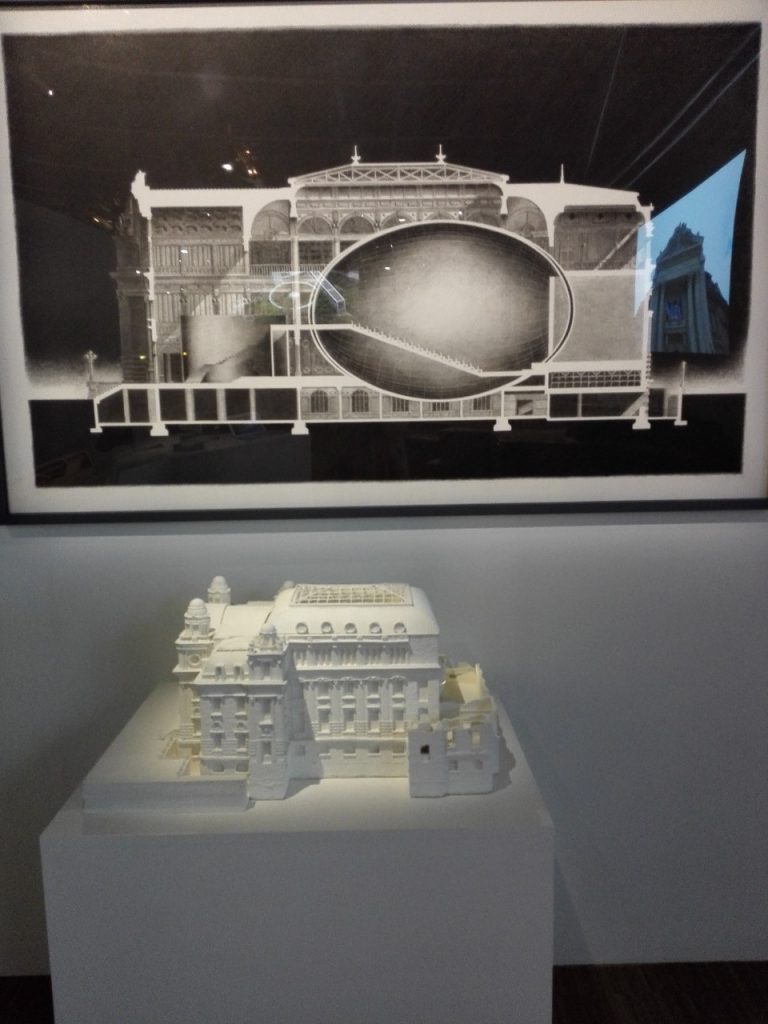 Model of future project in Osaka, Japan
Tadao Ando (born 1941 in Osaka) reminded me of the well-known Finnish architect Alvar Aalto's (1898 – 1976) organic and functional designs. The simple lines, the use of wood and the light. We Scandinavians have quite a lot in common with the Japanese vision of architecture and design. Our way of treating wood, the minimalistic style – resembling our cliffs and Northern tundra – the harshness in contrast to the softness of our nature. The closeness to water, the importance of light… all this seemed so familiar when viewing Tadao Ando's architecture, yet quite different from anything that I've seen before. He started his career slowly by building his own 70 square-meters house. "Architecture should be made for individuals", he said.
The exhibition takes place in one single large room, partly divided with half-walls and comes in four themes: the simple place's form; urbanism's challenge; insertion in nature and the dialogue with history. It was so overwhelming that despite that I toured the room several times, I couldn't take it all in. Maybe because I felt the closeness and sensitivity in his works, despite the simplicity and coldness of his lines, they are inviting to the soul. He stated that, "as people are supposed to live or work in my buildings, these have to have an impact on their life-lust, otherwise they won't be drawn towards them."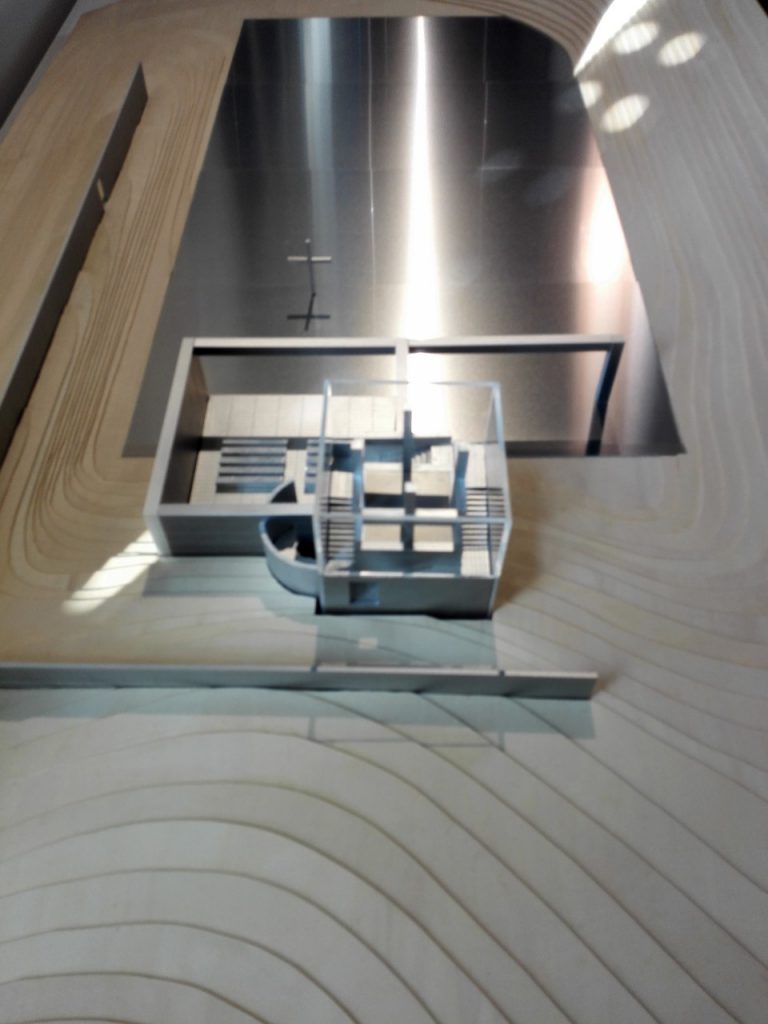 Model of Church on Water, Hokkaido, Japan
He integrates light in a meaningful way into his architecture: "I've observed how the light in the Roman Churches gives the congregation a sense of hope. When making the Church of Light, I wanted to symbolize it through light. The architect's work is to create places for individuals to be together and to engrave them in their souls." This truly heavenly inspired man set his stakes high which has proved fruitful, as shown by the numerous prizes he's won and some 300 projects that are spread all over the world.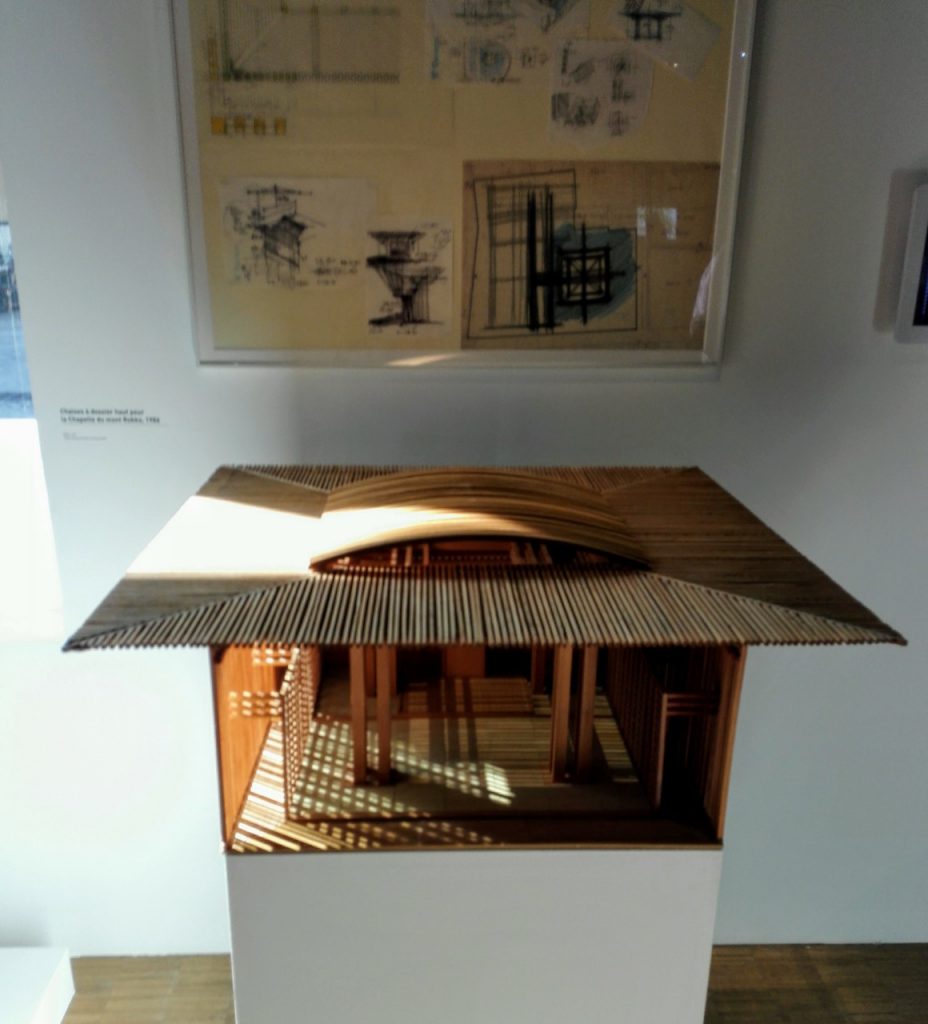 Model of a Buddhist temple in Ehime, Japan.
Don't miss this fascinating exhibition, one of many on this year's theme in Paris: Japan. It takes place on the first floor of this gigantic glass building, an interesting piece of architecture in itself.
Anne Edelstam, Paris